Here's How Much Money Amy Roloff Is Really Worth
We may receive a commission on purchases made from links.
Entrepreneur and reality TV personality Amy Roloff came to prominence thanks to TLC's Little People, Big World. The popular show focuses on the Roloff family, who are based near Portland, Oregon, and their experiences with dwarfism. Roloff met her now ex-husband Matt at a Little People of America convention in 1987, according to Celebrity Net Worth, with the two getting married soon after. The couple has four children, three of whom are of average height. Roloff has achondroplasia, but her parents and siblings are all average height. 
The Roloffs have always been focused on property and building their business acumen, purchasing a farmhouse on 34 acres in Helvetia, Oregon back in 1990 which they re-purposed to create the successful Roloff Farms, which enjoys tens of thousands of visitors annually.
A lucrative business and reality show made Amy Roloff millions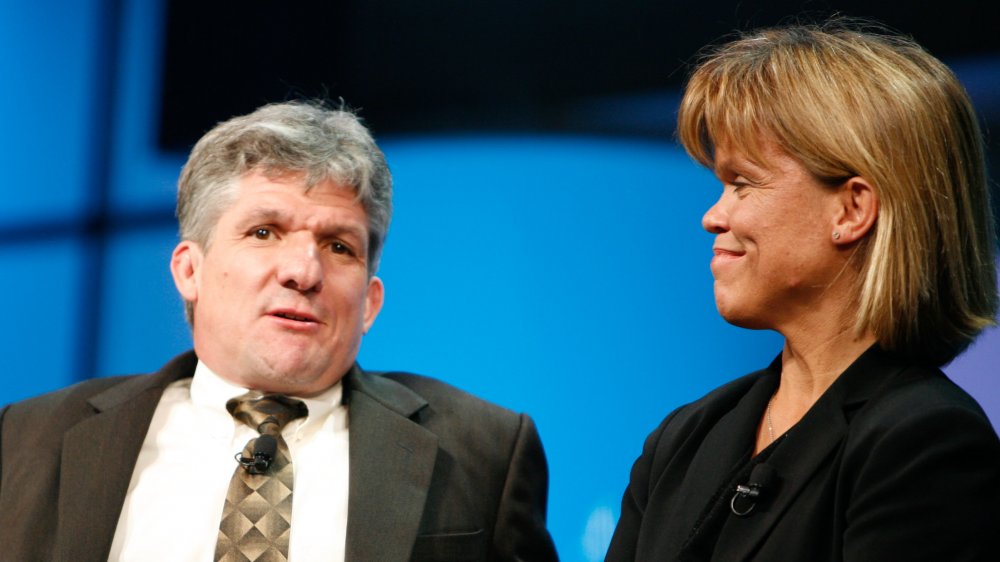 Amy Sussman/Getty Images
This keen eye for a fixer-upper and her participation in Little People, Big World has netted Amy Roloff quite a considerable amount to date. According to Celebrity Net Worth, the matriarch is worth $4.5 million, which likely doesn't include the recent sale of a portion of Roloff Farm, which Amy reportedly sold to ex-husband Matt for $667,000.
Radar Online reported earlier this year that the sale was made in late June, in spite of Matt Roloff's protestations that his ex-wife wouldn't be turning her back on their shared business just yet. "Clarification! The Future of the farm! Sometimes people get so far astray of the truth we have to write direct messages to correct all the assumptions. ...I have chosen to buy (and Amy has chosen to sell) me only one side of the farm At this time. ...She will remain in her house (and on the farm) and 1/2 owner of our original farm until she decides to leave," he wrote on Instagram at the time.
Amy Roloff has made another clever property investment
The couple originally purchased the farm for $185,000, so Amy Roloff would've made a considerable profit from the sale either way. She confirmed to Radar Online at the time that she had agreed to finally leave the family farm by November 1. However, in September, Radar Online confirmed the Little People, Big World breakout had purchased a new property for $588,500 in Hillsboro, Oregon, just a 15-minute drive from the farm. Her realtor was none other than fiancé, Chris Marek. The move was sure to be a big transition, with Roloff going from living on a 36-acre property to a comparatively tiny 0.16 acres. Still, the 3,767 square foot home boasts five bedrooms and four bathrooms so it's certainly not too shabby.
Aside from real estate, Roloff has a side hustle with Amy Roloff's Little Kitchen, where fans can purchase merchandise and fresh-baked goodies from the reality TV star. She also authored her autobiography, A Little Me, in 2019.
It's safe to say that between her stake in Roloff Farms, Little People, Big World, her book, and her own business that Amy Roloff is doing just fine.