How The Royal Children Really Celebrate Christmas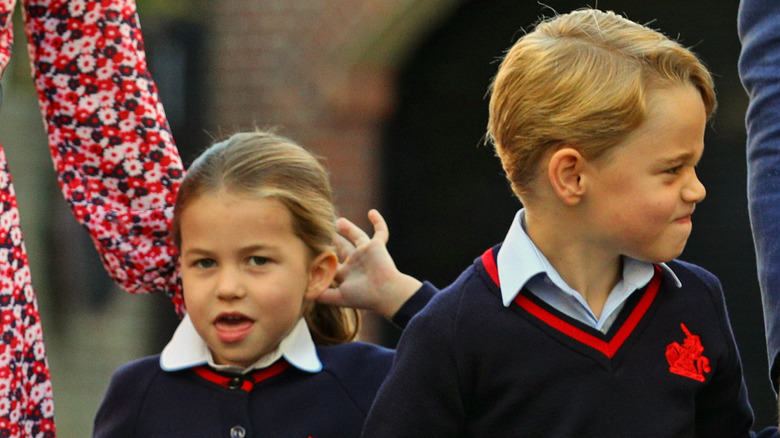 Aaron Chown/Getty Images
The royals have all sorts of Christmas traditions that the family is expected to follow, but the holiday is a bit different for kids. Quite a bit of protocol is involved on the festive day, and as Australian School of Etiquette coach Zarife Hardy told Harper's Bazaar, for the royal family, Christmas can be a bit like work.
"Christmas is a full royal occasion for the Queen and her family and has been celebrated the same way for hundreds of years," said Hardy. "The Queen always spends Christmas at her winter estate, Sandringham, and guests are expected to follow a strict set of rules. There is a choreographed arrival schedule from junior to senior royal family members. Guests bring their own food and china to dine on. Since Sandringham is considered to be technically a court occasion, royal protocol is still observed, with proper bowing and curtsying and sticking to a strict dress code at all hours of the day."
Kate Middleton and Prince William make the holidays fun for their kids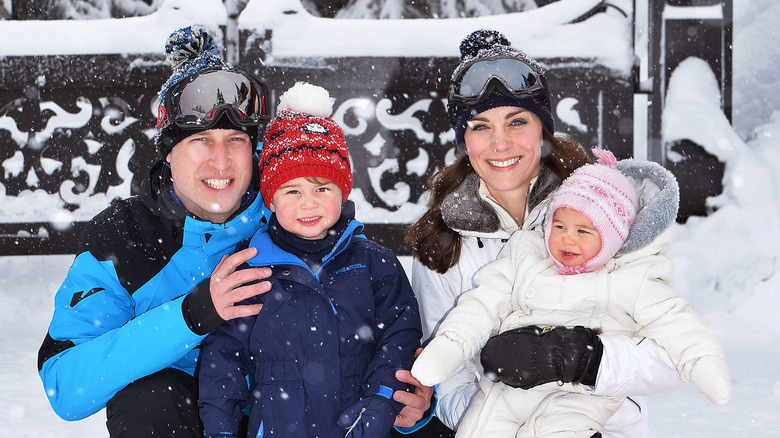 Wpa Pool/Getty Images
Fortunately, things are a bit more relaxed for the kids of the royal family. Kate Middleton and Prince William reportedly do it up big to ensure that their royal offspring get the most out of the spirit of the season. "It's important to them that their kids share childhood traditions like their school pals," a source recently told Us Weekly. "They're going all-out to make it extra special."
There are, of course, Christmas decorations galore. The royal residences are always done up for the holidays to get everyone in the Christmas spirit.
Christmas Eve consists of gift giving. While the adults exchange gag gifts, the kids get actual presents that they'll enjoy. The Daily Mail reported that Princess Charlotte asked for a pony this year, while Prince George wants a new tennis racket and a football table. A source told the tabloid that both of the kids will "be receiving children's cookery sets because they love making a mess in the kitchen."
The royal kids don't have to partake in all the royal family's Christmas traditions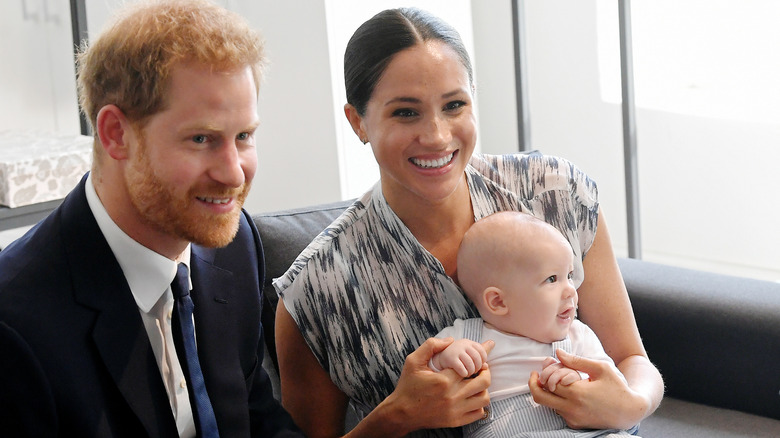 Pool/Getty Images
The youngest members of the royal family get a reprieve from Christmas morning church service following the night of fun. Prince William didn't attend Christmas morning service until he was 5, while Prince Harry was 7, so it looks likely that Prince William's kids will get to sleep in this year while their parents go to church with the family. Dressing up is mandatory for the older royals, of course. "It's quite a strange day because... normally I'd spend my whole day in my boxer shorts," Mike Tindall, husband of Queen Elizabeth's granddaughter, Zara, said on the podcast House of Rugby (via E! News)."So by the time I'd normally have gotten up, I've been to church twice. It's strange for me, with not really a massive church-going background. So yeah, it's completely different. I've never had to take as many outfits anywhere."
Everyone is expected to be on their best behavior during the black tie dinner. Again, though, the kids get a more relaxed version of the holiday and have their dinner at the kids' table in the nursery away from the adults.
One young royal who won't be joining in the festivities this year is Meghan Markle and Prince Harry's son, baby Archie, as Markle and Prince Harry are skipping Christmas with the royal family this year.