How You Can Avoid Buying Fake Korean Beauty Products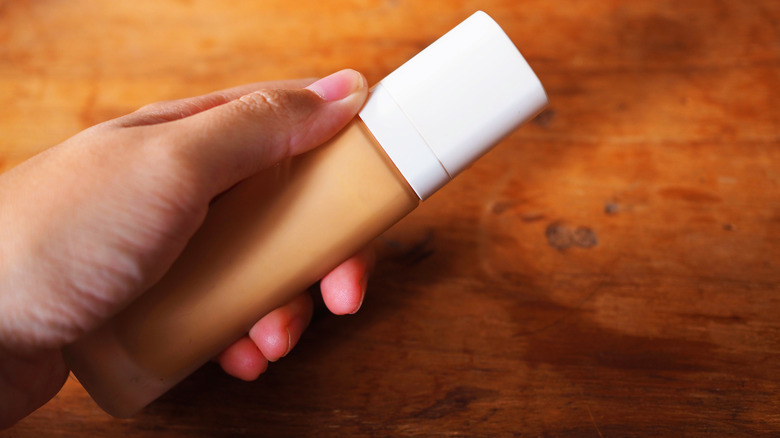 Shutterstock
BB cream may easy to find today, but it wasn't too long ago when the product was unique to South Korean cosmetic companies and their biggest fans. The New York Times credits BB cream as a gateway K-beauty product for the west, and since then, South Korea has been a key player in the global cosmetic market. Goldstein Research says cutesy packaging and an imaginative product innovation program have helped put the value of South Korea's cosmetics market at nearly $9.3 billion in 2017, and the Korean government says nearly 25 percent of its cosmetics are sold to U.S. consumers.
With all that money floating around, we shouldn't be surprised if copycats try to cash in by making K-beauty fakes to sell. As a result, counterfeiters are looking to South Korean cosmetics for inspiration. K-beauty products are now among the most copied, while the copycat manufacturers are notoriously difficult to catch. "Chinese counterfeiters cleverly change product names and sell them at online shopping malls, but it is difficult to respond to each of the Chinese counterfeiters," says a spokeswoman from Amore-Pacific, who makes Sulwhasoo and Tonymoly (via Global Cosmetic News).
How to spot a fake Korean cosmetic for sale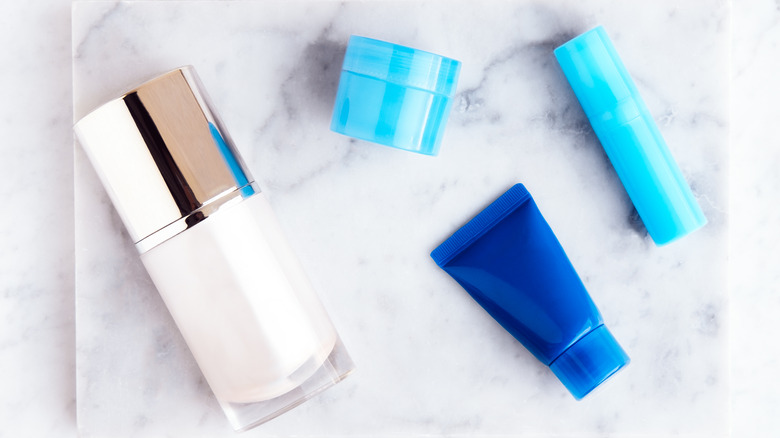 Shutterstock
Are the fakes easy to spot? A spokesman for popular K-beauty brand Tonymoly says, "There are a lot of fakes that cannot be distinguished unless we take a close look at them. There were many cases in which Chinese consumers complained against us after using such low-quality counterfeit products." That sounds like most of us likely won't be able to tell the difference between a copycat and the real deal. With Business Insider reporting that the internet's biggest retailers including Amazon, Walmart, and eBay have sold fake products in the past, it may be helpful to remember a few important things before we even start shopping online.
One tip involves limiting your purchases to reputable online retailers or authorized sellers. On Amazon, this means staying away from shops you've never heard of before. Look for clues like "ships from... and sold by..." or "sold by... and fulfilled by Amazon" — and treat those as red flags.
Look at where a product comes from or is shipping from. "I don't want to pick on China, but that's where most of the counterfeits are coming from," James Thomson, a former Amazon executive tells MarketWatch. And postage rates aren't a giveaway either, because Thompson says sending a package to New York from Southern China can be cheaper than sending something within the continental United States.
Avoid Korean cosmetics that are priced too cheaply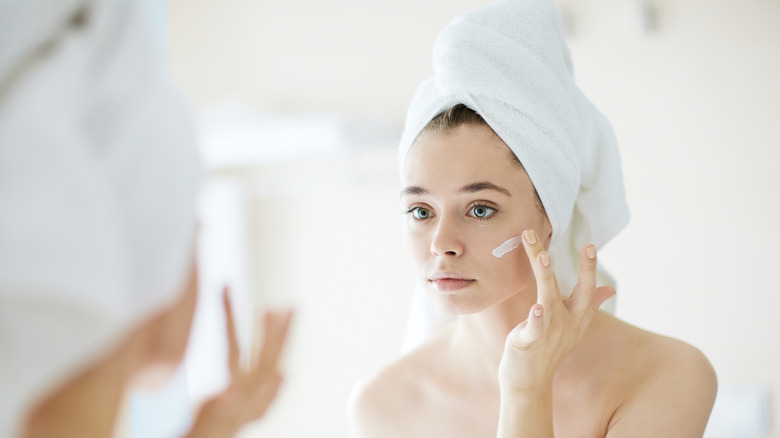 Shutterstock
There is a reason why beauty products are priced the way they are, so if something is too good to be true, it probably is. 
"Most beauty brands put significant consideration into the ingredients they use in their products and the industry is guided by safety standards set by the FDA and other organizations," Kelly McCarthy, an intellectual property lawyer tells New Beauty. "Authentic products are manufactured in facilities with strict quality control.... Obviously, there are no such standards for counterfeit products. Counterfeit manufacturers can, and do, use anything to make their products in the cheapest way possible."
New Beauty also says counterfeiters have been known to use ingredients like cyanide, mercury, lead, urine, and rat droppings in their copycat products. So if a bargain is too much of a bargain, give it a miss and head for an authorized seller. If you've already determined that Korean skincare products do work on your skin, then your face will certainly thank you.