The One Thing Everyone Missed In Love Actually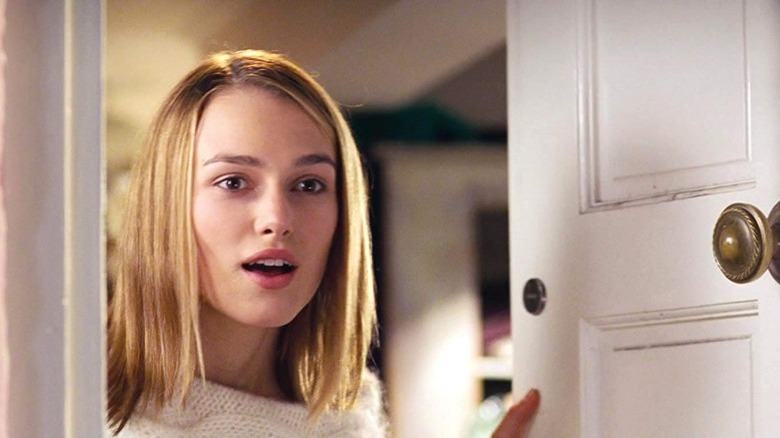 Universal Pictures
If there's one Christmas movie we can all agree on, it's got to be Love Actually. No matter how many times we've seen it, we can't help but fall in love with Colin Firth all over again, cry our eyes out with Emma Thompson, and sing along with the coolest girl in school to Mariah Carey's "All I Want For Christmas Is You." But despite watching the film on repeat every year, we just discovered one thing everyone missed in Love Actually.
Written and directed by Richard Curtis (who also wrote Four Weddings and a Funeral and Notting Hill), Love Actually premiered in 2003 (via IMDb). Though this was almost 20 years ago, what we didn't notice at the time, was that Keira Knightly, who played recently married Juliet, was only 18 years old. While this isn't a particularly big deal, what we missed, according to Bustle, was that Thomas Brodie-Sangster, who played the adorable drummer boy Sam and seemed to be much, much younger than Juliet, was 13 years old.
There is only a 5-year age gap between the two Love Actually actors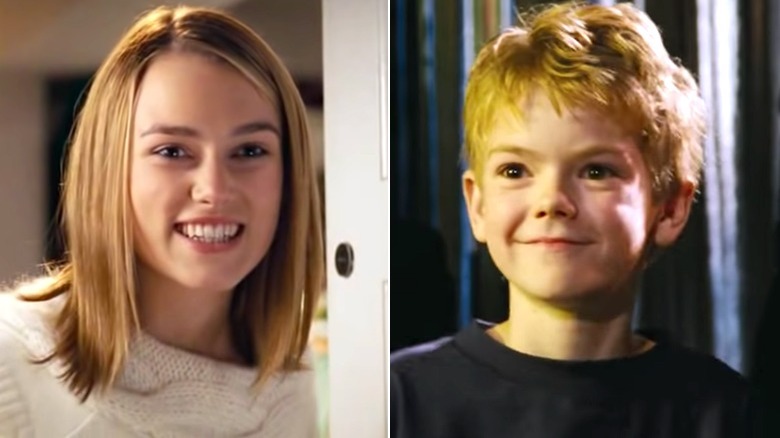 Universal Pictures
It's not until you see a photo that you realize just how big of a deal this actually is. On Twitter, a Love Actually viewer tweeted a photo of the Love Actually characters, captioned, "Yearly reminder that there is only a five year age gap between Thomas Brodie-Sangster and Keira Knightley in Love Actually." Though the actors were both teens in real life at the time, they are playing characters at completely different stages of life, and convincingly so.
While fellow Twitter fans have been rocked by the revelation, Bustle believes it's an example of ageism — which is particularly common in the film industry — pointing out that Andrew Lincoln (whose character Mark was in love with Juliet) was 12 years older than Knightley, while actors Hugh Grant and Colin Firth were both 16 years older than their onscreen love interests.
One more Love Actually fact that will blow your mind? There's one scene in the movie Hugh Grant actually hated filming, and it's probably one of your favorites.