The Real Reason Meghan Markle Always Wears Heels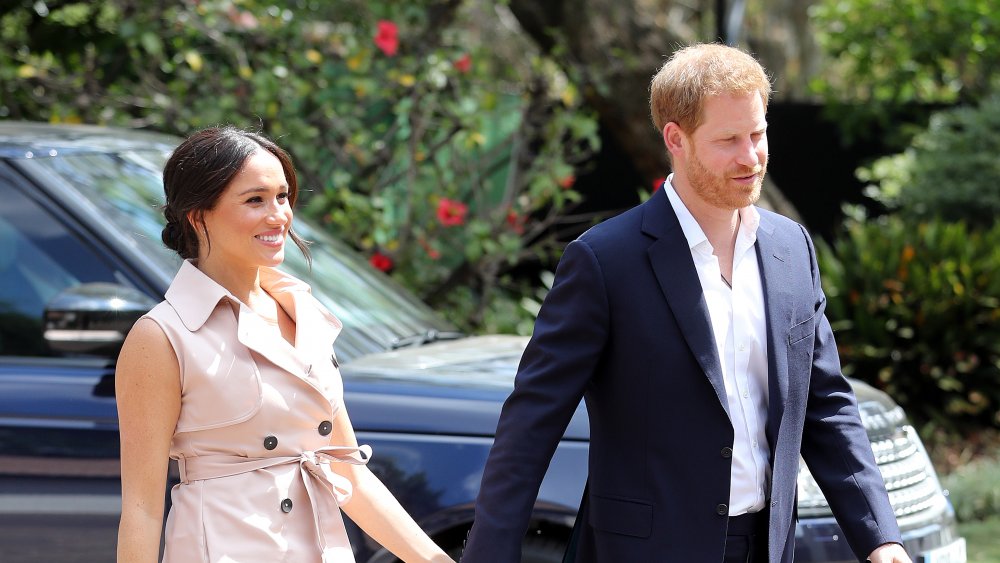 Chris Jackson/Getty Images
Until Meghan Markle went on her African tour with Prince Harry back in September 2019, we hardly used to see her venture out into the public space wearing anything but sky-high stilettos. Even then, in a number of African photos, Meghan Markle was seen sporting heeled wedges. But photographers say she has a valid reason for sticking to her heels.
Because Markle is 5'6", her husband Harry, who is 6'1", towers over her, making for a very lopsided-looking photograph. Celebrity photographer Glenn Gratton tells the Daily Mail. "Couples with a big height difference look slightly unbalanced in pictures, and often the smaller of the two ends up looking even smaller and is constantly looking up at their partner," he said. "In the case of Harry and Meghan she will be wearing high heels to maximize her height and shorten the gap if possible."
Unlike Harry and Meghan, the Cambridges don't have the same height problem, because Kate Middleton stands at 5'10", compared to Prince William's 6'2". As a result, Kate is often seen in tennis shoes or loafers when she is at sporting or outdoor events, unlike Meghan, who wore a pair of stilettos to a football pitch in Ireland in July 2018.
Meghan Markle's clothing choices are also affected by her height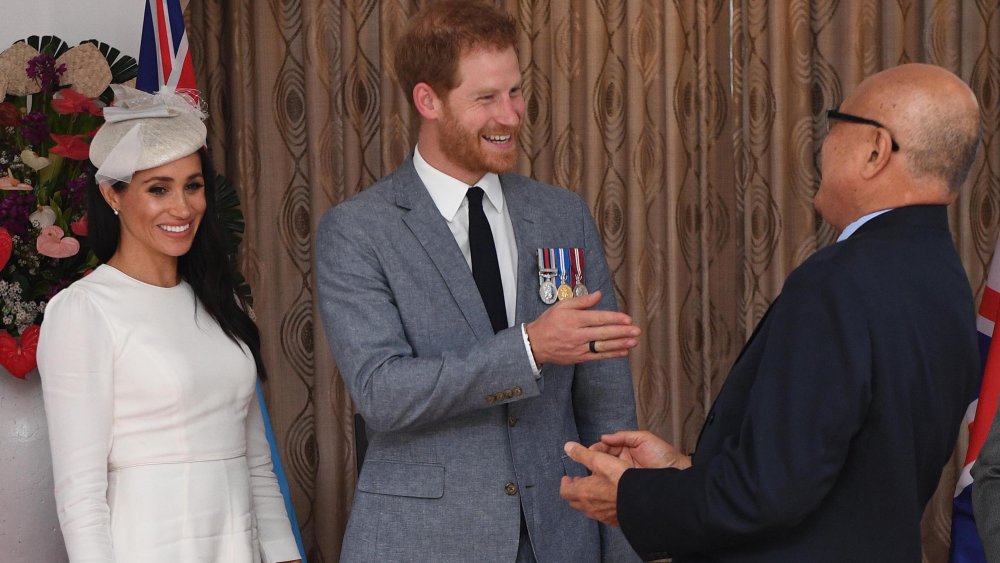 Pool/Getty Images
Heels aren't the only fashion accessory that Meghan Markle relies on to keep the illusion of height. The Daily Mail says Markle also relies on skirts which are high waisted and mid-length, so that there is a long, clean line that maximizes her height. "The shape of skirts will also give the optical illusion to make her look taller than she actually is," Gratton explained.
Celebrities like Meghan Markle who are partnered with taller men are not likely to get a break when it comes to having their height dictate their fashion choices. Gratton further explains, "Red carpet pictures can be exaggerated as they will be shot on a wide angle lens so it makes the height difference look more than it is."