This Is How Much Money Bindi Irwin Is Actually Worth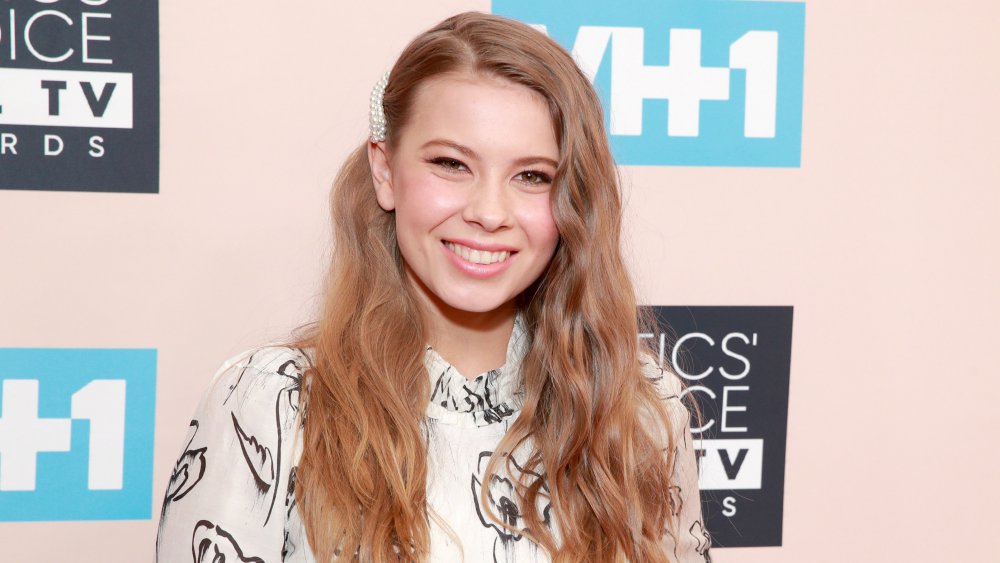 Rich Fury/Getty Images
The famous Crocodile Hunter's daughter, Bindi Irwin, now 21, has continued in her father's footsteps by devoting her life to conservation and advocating for animals rights. 2019 treated her kindly — she signed on for season two of Crikey! It's the Irwins, launched a clothing line and a collaboration with Tea Tonic, was recognized in Time Magazine's 100 Next list, and was nominated for a Critics' Choice Award (via Australia Zoo). She also announced her engagement to long-time boyfriend, Chandler Powell and got a new puppy named Piggy (via People). The young animal lover also holds the title for being the most-followed TV naturalist on Instagram (via Guinness World Records). Phew, Irwin is doing it all! 
With so many ventures and a beloved last name, you have to wonder: How much is Bindi Irwin really worth?
Bindi Irwin looks to her late father for inspiration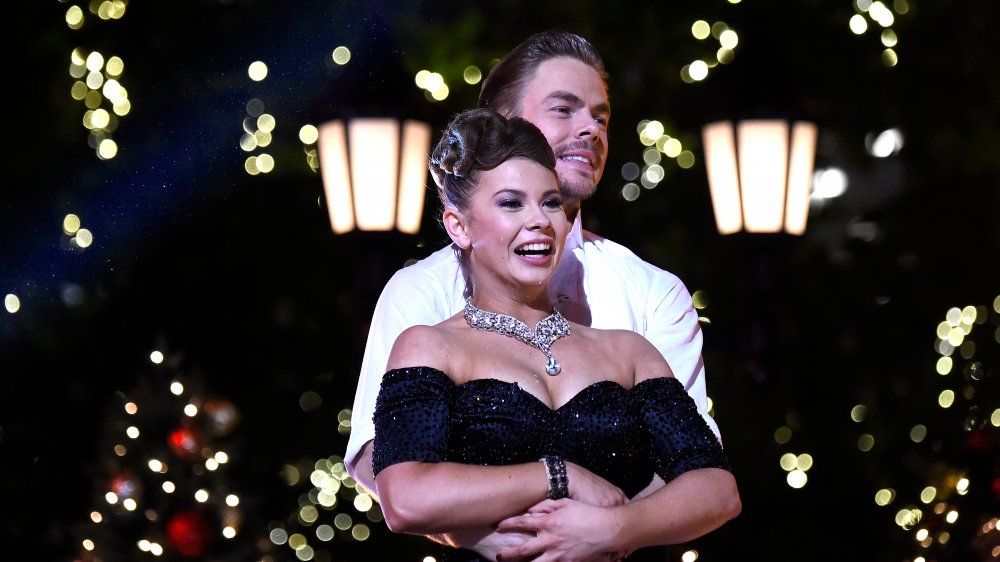 Frazer Harrison/Getty Images
Bindi Irwin was only 8 when her dad, Steve, was killed by a stingray in 2006. In her eulogy at her father's funeral, Irwin said, "I don't want Daddy's passion to ever end. I want to help endangered wildlife just like he did" (via HuffPost). And she's done just that, plus some. In the past few years she's won Dancing with the Stars (via The Loop), and even had a Barbie made in her likeness (via Smooth). All of this on top of following in her father's footsteps of being a noted conservationist. She's been a very busy lady to say the least.
Irwin works at the Australia Zoo, which her grandfather founded and her mother now owns. Her passion clearly stems from her father's influence. She said on Dancing with the Stars that her dad lives with her forever. "No matter where I go in life, I think his strength and determination is what keeps me going," she said.
Bindi Irwin uses her fame to help animals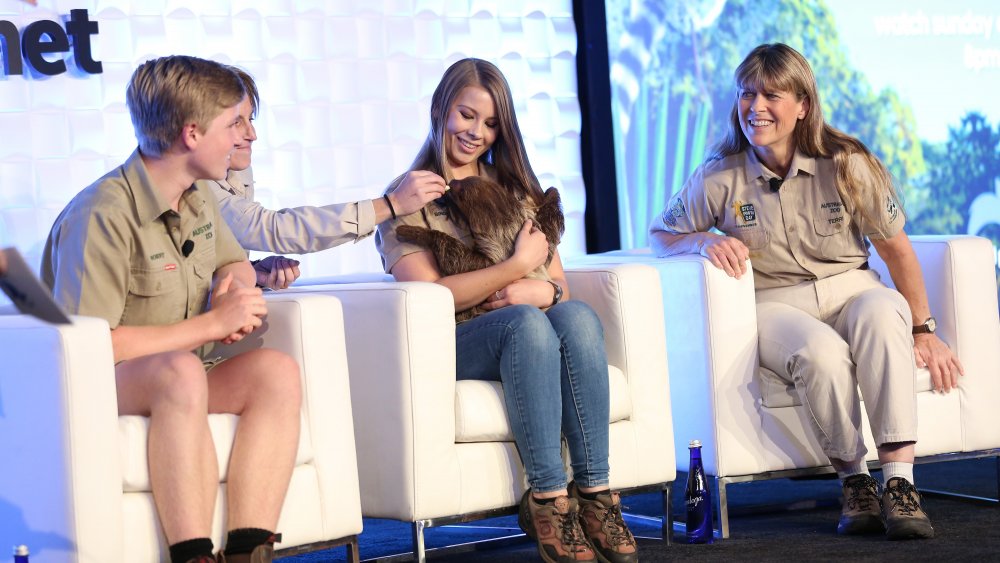 Monica Schipper/Getty Images
Using her platform alongside her family, Bindi Irwin has impacted conservation on an impressive global level. She is spearheading Wildlife Warriors Worldwide, a charity run by Terri, her mother, and Robert, her brother. Irwin wrote onSunshine Coast Daily, "The goal at the Australia Zoo Wildlife Hospital has always been to do our absolute best to save each and every life that comes into our care. Now, after treating more than 65,000 animals, it is clear that we have not just saved so many individual animals, but also entire species." 
When she's not advocating for animals and staring in her family's reality TV show, Irwin has been busy building her own personal fortune since childhood. She's made featured on TV and in movies, put out a fitness DVD, and even a hip hop album. According to Celebrity Net Worth, the Crocodile Hunter's daughter is worth about $3 million. Irwin, however, is very aware of her privilege and is grateful for it. "Our conservation work isn't just what we do, it's a part of who we are," she said. "It's an incredible privilege to do so much for wildlife and wild places around the world. I believe that we're all put on the planet for a reason. I'm glad I found my purpose of doing my best to make the world a better place so early on in life" (via One Country).