Here's How Many Wigs Dolly Parton Really Has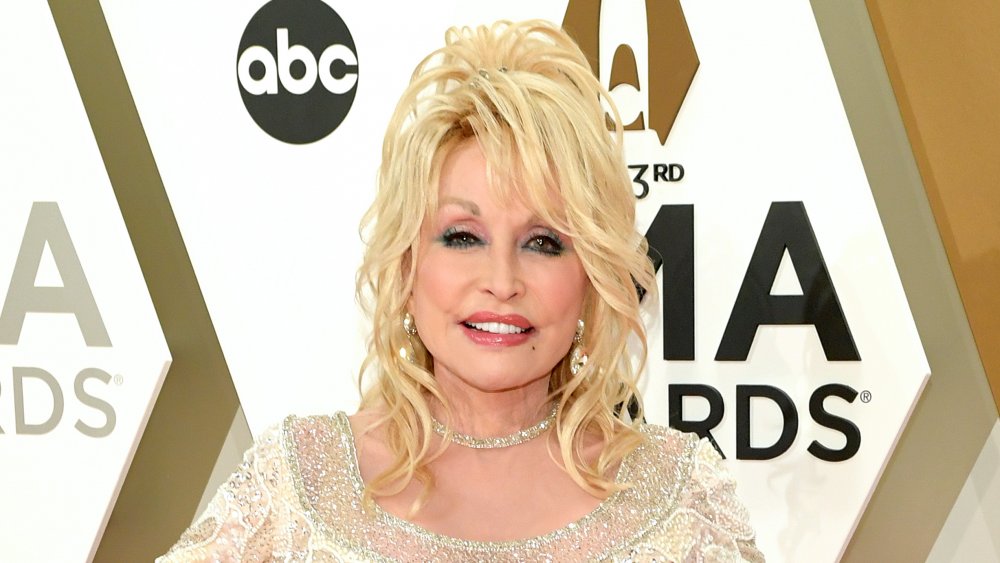 Jason Kempin/Getty Images
Hair teased hair, heels high, and layers of makeup — that's Dolly Parton in a nutshell. A wise woman once mused, "The higher the hair, the closer to God," and Parton seems to live by that saying. The country superstar has always had been open about her beauty routines, including her love of big, big hair.
Parton once explained that because her own hair was fine and flat, she turned to faux tresses. "I could never make it do anything — that's why I wear wigs. I think God gave me talent cause he screwed up my hair," she said (via AnotherMag). And over the course of her legendary career, Parton's wigs have become a part of her larger-than-life persona. 
Wigs make Dolly Parton's morning routine a lot easier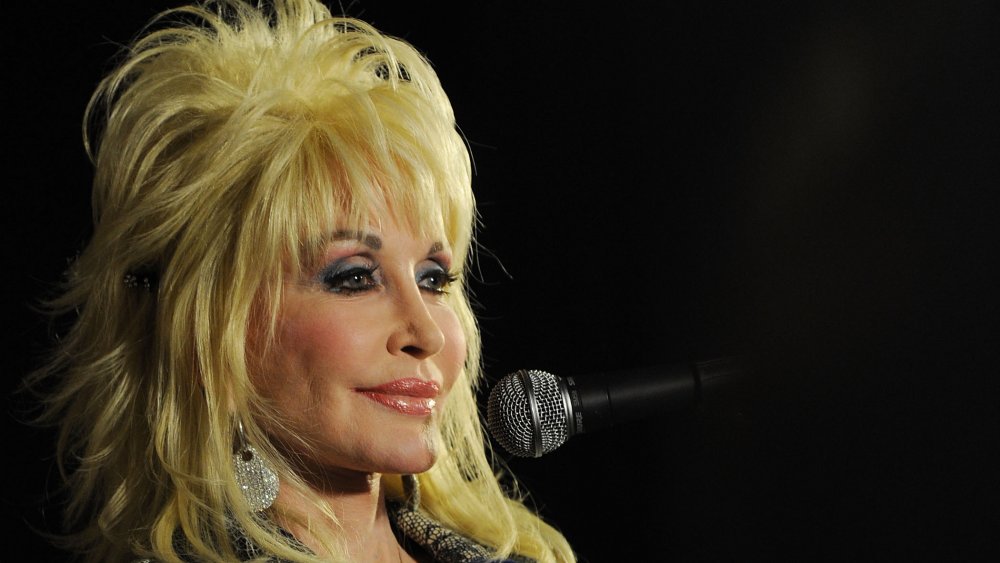 Rick Diamond/Getty Images
One big upside to wearing wigs? They save the 9 to 5 superstar a lot of time. In 2014, Dolly Parton told Jimmy Fallon, "It's so handy, and I'm always so busy." Maybe that's why she always sleeps in her makeup, too?
Her look has changed over the years — in the '60s she wore bouffants, and in the '70s Parton's hair was feathered and teased (via Refinery29). In an interview with Barbara Walters in 1977, Parton was asked how long her hair took to style. She replied, "I don't know — 'cause I'm never there!" Into the 2000s, Parton still rocks big, blonde, and luscious wigs. From up-dos to longer styles, the icon says her wigs are a conversational piece and how she thinks she looks best. "I'm not a natural beauty, and this is just the look I chose" she said (via CBS).
Dolly Parton's wigs could fill a warehouse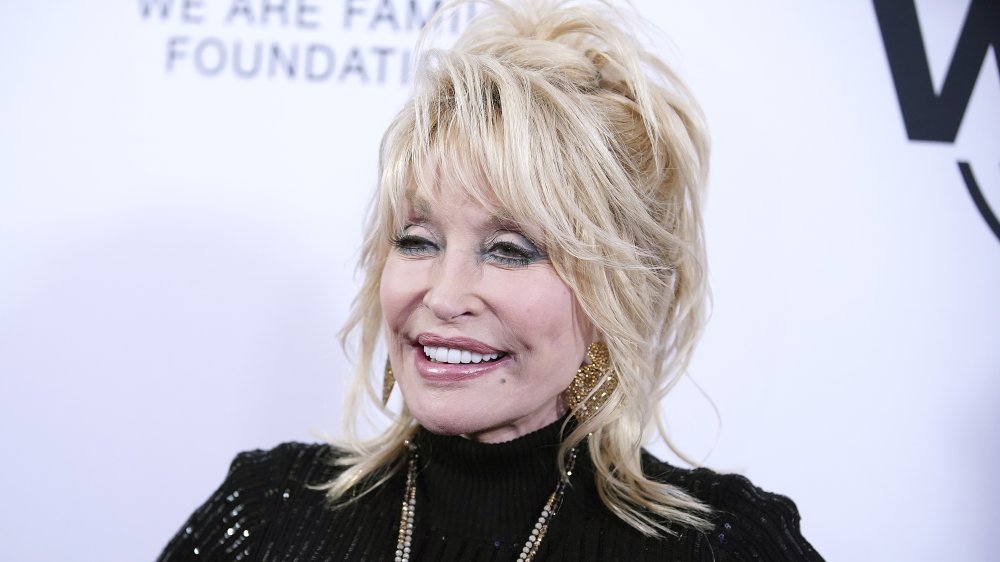 John Lamparski/Getty Images
On the red carpet for the Netflix series Dolly Parton's Heartstrings, Out asked the star how many wigs she really owned. "Well, I wear one about every day," Parton laughed, "so I must have at least 365." At the Chasing Rainbows Museum at Dollywood in Tennessee, the country singer's costumes, hand-written lyrics, and retired wigs are on display. Parton explained to Out that after her wigs wear out, she sells them at auctions, gets new ones, or donates them to her museum. 
While we know her for all the glitz, glam, and large collection of wigs, Parton told CBS she wants fans to see more. "I hope people see the brain underneath the wig and the heart beneath the boobs," she said.