Here's What Tarek El Moussa Looked Like As A Baby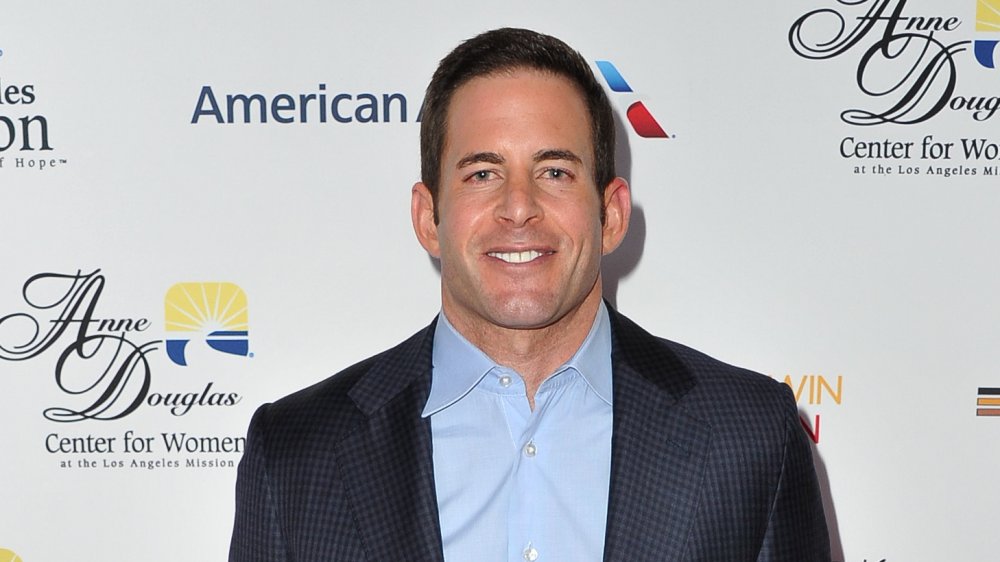 Allen Berezovsky/Getty Images
HGTV fans are quite familiar with Tarek El Moussa, one of the stars of the hit show Flip or Flop. Along with his ex-wife, Christina Anstead, El Moussa fixes up and flips homes on the television show which has garnered the one-time couple quite the following.
While fans know all about El Moussa and his life today, from his breakup with Anstead to his relationship with his girlfriend, Heather Rae Young, most of them probably don't know too much about his early years and what he looked like when he was young. Once upon a time, the handsome reality star was a cute little boy.
What did Tarek El Moussa look like in his younger years?
In a May 2019 Instagram photo, El Moussa shared a picture of himself with his mom for Mother's Day. "People talk about 'jobs' all the time but at the end of the day the most important job is being a good parent and raising good people to keep this thing we call life going!!" wrote the Flip or Flop star.
He added, "My mom has always been there through thick and thin and we never realize how important parents are until we become one!! Mom I love you to the moon and back!!"
El Moussa looked no less handsome as a baby as he does as an adult, although the picture shows that his hair was considerably lighter in his younger years.
Tarek El Moussa has his own adorable babies today
Today, Tarek El Moussa has adorable children of his own, and hasn't ruled out having even more in the future. "I have an amazing 4-year-old and an amazing 8-year-old," he told Life & Style in September 2019 when asked if he and Heather Rae Young would be having kids soon. "I'm trying to wrangle those two, right. It's good enough for me right now."
Between his blossoming relationship with Young, Flip or Flop, and his newest show, Flipping 101 w/ Tarek El Moussa, it's clear that the adorable baby is all grown up and has quite a bit on his plate without adding more kids to the bunch.