Princess Diana's Niece Is Engaged To A Much Older Millionaire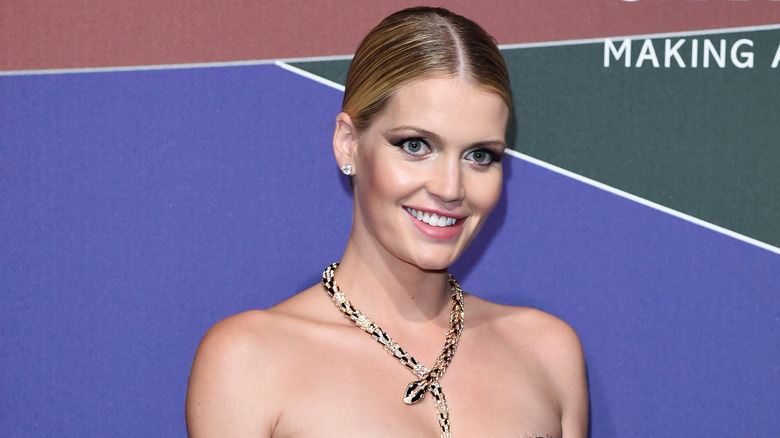 Stefania M. D'alessandro/Getty Images
It looks like we're in store for another royal (well, almost royal) wedding in the near future. Lady Kitty Spencer may not be a royal herself, but her royal cousins, Prince William and Prince Harry, not to mention their wives, Kate Middleton and Meghan Markle, will almost certainly be present when she gets hitched to her new fiancé, Michael Lewis.
Spencer is the stunning niece of Princess Diana, and her royal connections have kept her in the public eye. While she hasn't confirmed the news of her engagement herself, the tabloids reported that she recently became engaged to Lewis.
"Michael proposed to Kitty before Christmas," a friend of Spencer's told The Daily Mail. "She's been in Cape Town for the holidays and told her mother and the rest of the family. Michael is loved by all of them. Despite his wealth, he's very humble and low key.'"
Lady Kitty Spencer's fiance is 31 years older than she is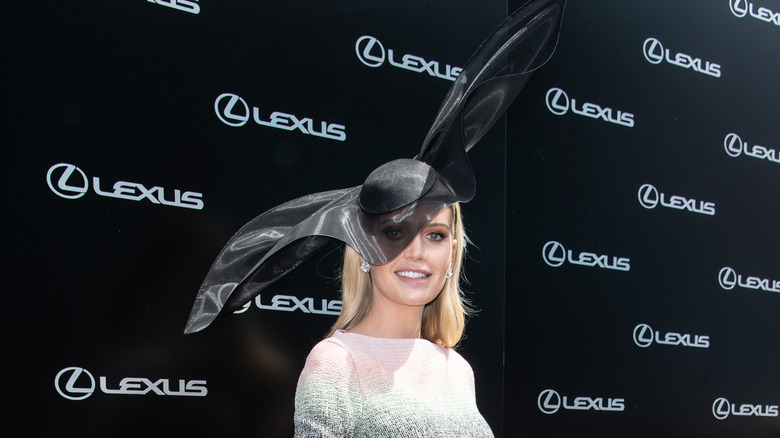 James Gourley/Getty Images
The tabloid reports that Michael Lewis is a tycoon worth an estimated £80 million (according to Page Six, he's the chairman of the South African fashion retailer Foschini), and is considerably older than his future bride. Lewis is 60, while Spencer is 29. Lewis is also older than his fiancee's father, Earl Spencer, who is only 55. 
Lewis was previously married and has three adult children with his first wife. He and Spencer first went public with their relationship last May. In June, Spencer was spotted wearing a large diamond ring on her left ring finger at London's Cash & Rocket Masquerade Ball, although an engagement wasn't announced at the time.
While the engagement, let alone a wedding date, hasn't been officially announced yet, it might be a while before we can expect children from the couple. Spencer previously told The Daily Mail that she was in no rush to settle down and start a family. "I can see myself having children at some point but I'm only in my 20s," she said. "I do have friends my age who are having children, and they are so, so, sweet, but I think everyone should do things in their own time."