The Best Lipstick Color For Your Skin Tone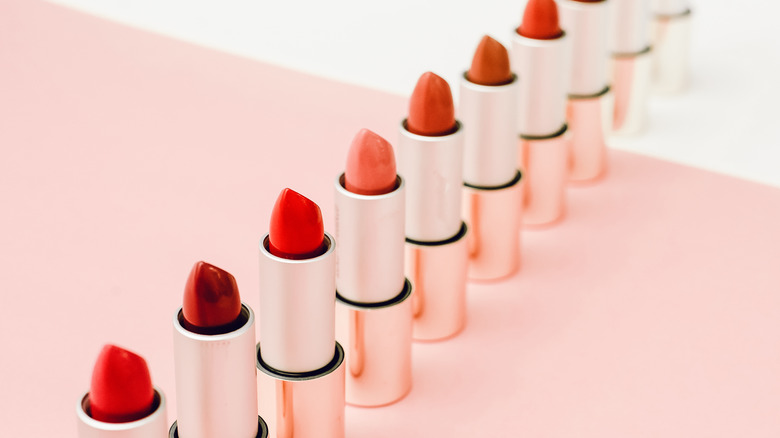 Shutterstock
One of the easiest ways to elevate any look is with a little lipstick, which is why you need to be aware of the best lipstick color for your skin tone. Luckily, Who What Wear has done the hard work for you and talked all things color-matching with celebrity makeup artist Charlotte Tilbury, L'Oréal Paris celebrity makeup artist Sir John, Chanel makeup artist Cyndle K, and celebrity makeup artist Ashlee Glazer.
If you've got light skin with cool, blue undertones, Tilbury recommends lipsticks with blue or coral undertones to your enhance your look and ensure it suits. Cyndle K agrees, saying, "With a cool, light skin tone, stick with shades that have a blue or purple undertone, like blue reds, cranberries, and fuchsia." If you're looking for a place to start, test out the Chanel Le Rouge Crayon de Couleur in N3 Rose Clair. Those with light skin but warm undertones, on the other hand, should "stick to peach, mauve-y pinks, or maybe magenta," according to Sir John.
Always take your undertones into consideration when choosing lipstick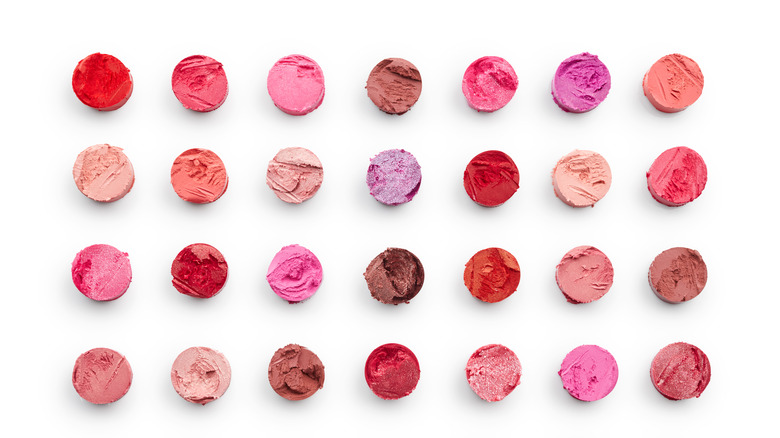 Shutterstock
According to Ashlee Glazer, medium skin colors with cool undertones are best suited to "rich berry or a royal mauve rose." Sir John also thinks a bold red is easy to pull off. "A '50s red looks great on people with medium-cool skin tones. This orange-based red makes everyone's skin look healthy and alive. An alternative option is a pink-brown color," he told Who What Wear. But medium tones with warm undertones need to choose something different. "Medium skin tones should try warmer, more orange reds; my Hot Lips in Tell Laura is perfect for this," recommends Tilbury.
For dark skin with cool undertones, Glazer believes you should invest in "pinks with a base of warmth, rich browns with lots of red undertones." She adds, "Be careful not to go too blue with the cooler tones because it will turn gray really fast." In comparison, dark skin with warm undertones look best with reds. Tilbury says to "look for cooler, more vibrant reds," while Sir John suggests you "stick to wines, merlots, berries, and browns."
Now that you've picked the perfect lipstick, be sure to choose the best clothing colors for your skin tone, too.