Is Below Deck Real Or Staged?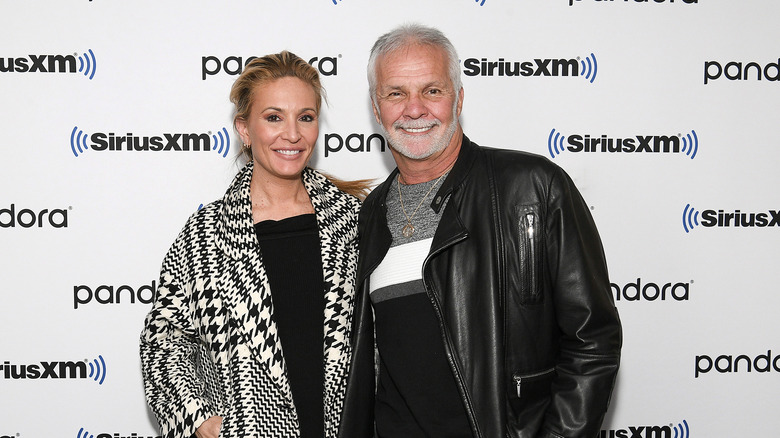 Dimitrios Kambouris/Getty Images
Below Deck and its spicy spin-off, Below Deck Mediterranean, are fast becoming Bravo's flagship shows. Both of these drama-filled delights will make your head spin, but one of the biggest mysteries about the yacht-based reality program is whether or not it's 100 percent real.
The glossy lives of the various crew members, all of whom seem to get involved in some kind of over-the-top drama during the charters, makes working onboard seem like the most fun/stressful job ever — but Below Deck is a TV show first and foremost. Its main purpose is to entertain and, in order to do so, shooting it purely documentary style simply isn't an option.
The crew on Below Deck is real, but it's not the real crew
Below Deck's inimitable Captain Lee Rosbach revealed to The Triton back in 2013 that of the yacht's "real" crew, only he, the first officer, and the engineer stay aboard during production to ensure the vessel is properly operated. The rest of the on-screen crew is hired in, while the real crew, who couldn't work the show because of visas, payments made by Bravo, and the requisite background checks, takes time off. As a result, the onscreen crew members are typically less experienced that the usual crew. 
The onscreen crew is genuinely working on the yacht, however, so they do have to be licensed and certified via a two-week course on first aid and firefighting, as Rosbach revealed in an interview with Reality Blurred. Likewise, as the actual boss, the captain can fire anybody if they're not up to snuff. Charter guests, meanwhile, are real people looking to take a massive vacation, but they're screened ahead of time and given a discount for appearing on the show. Even so, renting those mega-yachts costs a pretty penny.
The drama on Below Deck is totally real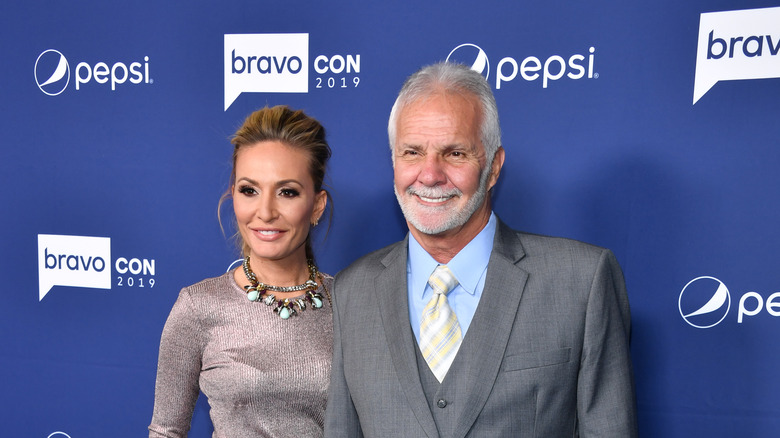 Dimitrios Kambouris/Getty Images
As for the all-important drama, Rosbach confirms what we see on TV is fairly accurate as, "Any time you get people that are living and working together in that close proximity, you're going to have issues and things are going to happen, and drama's going to ensue." Charter guest Linda P. Jones shed further light on whether Below Deck is real in a lengthy blog post after vacationing on the My Seanna with Rosbach and the crew. According to Jones, we're only getting a tiny glimpse of just how funny and sweet the captain is. He spends a huge amount of time entertaining guests, too, which isn't typically shown on the show. 
The biggest shock from Jones' post, however, relates to the authenticity of the show. According to the two-time charter guest, Below Deck is "100 percent real." Jones did note, though, that her party witnessed no drama, explaining, "We didn't see any of what you saw on the television show. Other than my friend hearing some of the fighting, we didn't see them act in a bad way." In fact, she was shocked by what later turned up on television relative to her experience. Apparently the reality TV stars really do have the comfort of their charter guests top of mind.