Why Eddie From A Million Little Things Looks So Familiar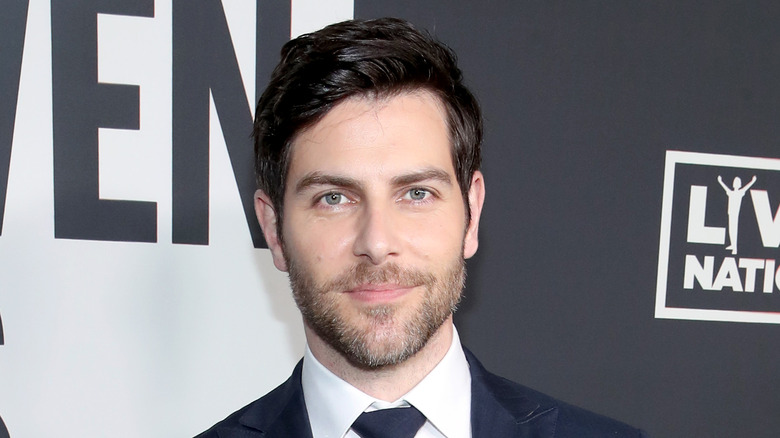 Randy Shropshire/Getty Images
The dreamy David Giuntoli gained a multitude of new fans via his work on everyone's latest weepy obsession, A Million Little Things, but the Wisconsin native has actually been in the business for quite some time. Giuntoli might have taken his time breaking out proper, as he definitely has done now with his character Eddie Saville, but his lengthy career is peppered with take-notice TV roles in massive shows, the odd movie here and there, and a whole other huge series that made him fan-bait even before he hit ABC.
From goofy comedy to romantic fantasy, Giuntoli has proven his staying ability over the past decade and change, with the best surely yet to come.
A Million Little Things isn't David Giuntoli's first huge TV role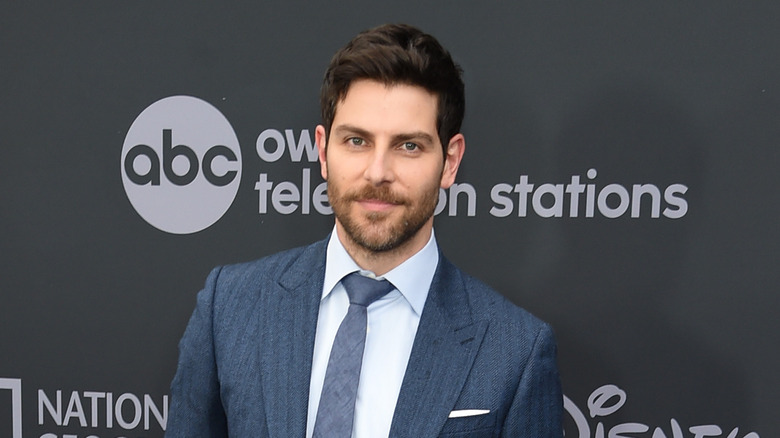 Jamie Mccarthy/Getty Images
Giuntoli's impressively varied IMDb slate details how he got started, making his debut in 2007 in none other than Ghost Whisperer, opposite Jennifer Love Hewitt, and Veronica Mars, opposite Kristen Bell. Bit parts in the high-profile likes of Nip/Tuck and Grey's Anatomy followed before Giuntoli nabbed a recurring role as Jacob in Privileged. 
The following years found him popping up in Without A Trace, Cold Case, and Private Practice before, in 2011, Giuntoli found a home again in fantasy super-hit, Grimm, as cop Nick Burkhardt. The show ran until 2017, even spawning a spin-off miniseries, also starring Guintoli, in 2014 called Grimm: Meltdown.
Looking back on his time, Giuntoli gushed to SyFy, "I think we were lucky to be on a show where I didn't have to play the same character all of the time. I literally turned into different characters, and figuratively, over the course of six years, turned into a slightly different character. So that was really one of the most precious gifts of Grimm."
David Giuntoli appreciates his privilege as a working actor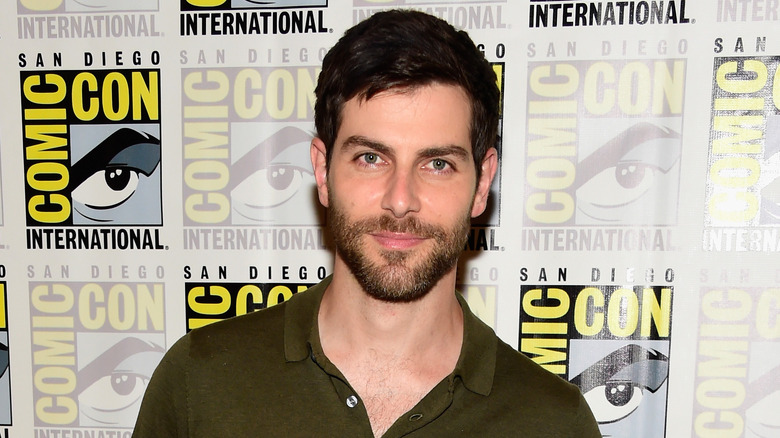 Frazer Harrison/Getty Images
Movies have mostly eluded, or perhaps not interested, the actor, with just a handful on his resume — Caroline and Jackie in 2012, 13 Hours and Buddymoon in 2016, and Mother's Little Helpers in 2019. But A Million Little Things, which found Giuntoli changing gears again to play the resident bad boy, Eddie, gave him a new home on television once again when it debuted in 2018.
Speaking to ABC7 about the part, he enthused, "It's very hard to get a job when you're an actor. It's really rare to be on a show that you enjoy. We all enjoy our show and I think we're all old enough to know that we're in a kind of a precious position."
Now that Giuntoli has found such a happy home on TV, let's hope A Million Little Things doesn't end after season 2.