The Reason Louis Vuitton Bags Are So Expensive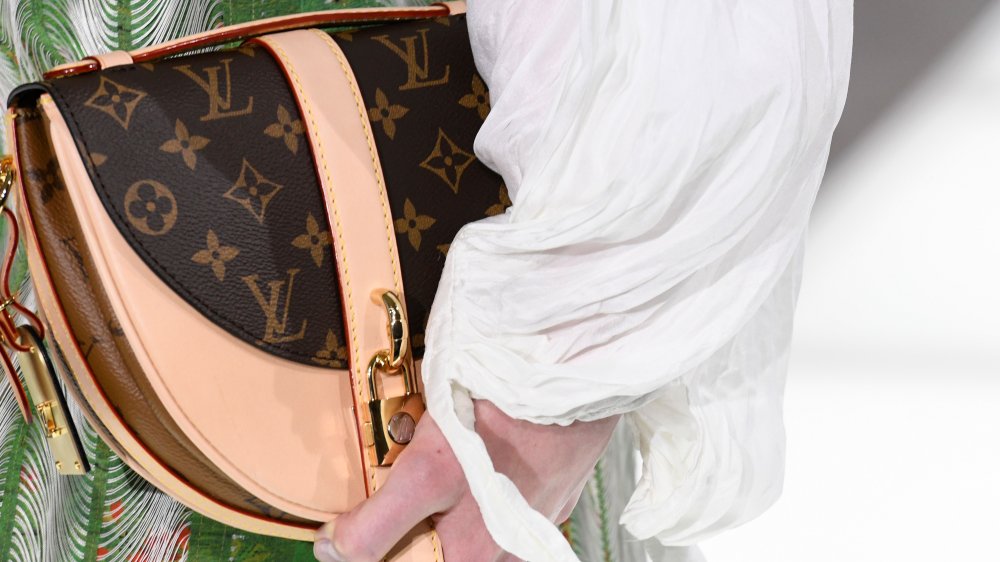 Afp Contributor/Getty Images
Louis Vuitton's legacy dates back to 1854 when he opened his first store, but it wasn't until 1892, after the World's Fair, that he began making his iconic handbags. The famed bags are known to never be on discount and are expected to last 20 years, if not more (via India Today). 
These handbags are classic, sleek, and known to be very, very expensive. When taking the plunge on purchasing a Louis Vuitton, you're investing in a purse that may just last you forever — but it is worth it? Despite its famous trademarked name, what makes this brand so incredibly pricey? 
Louis Vuitton purses are as durable as it gets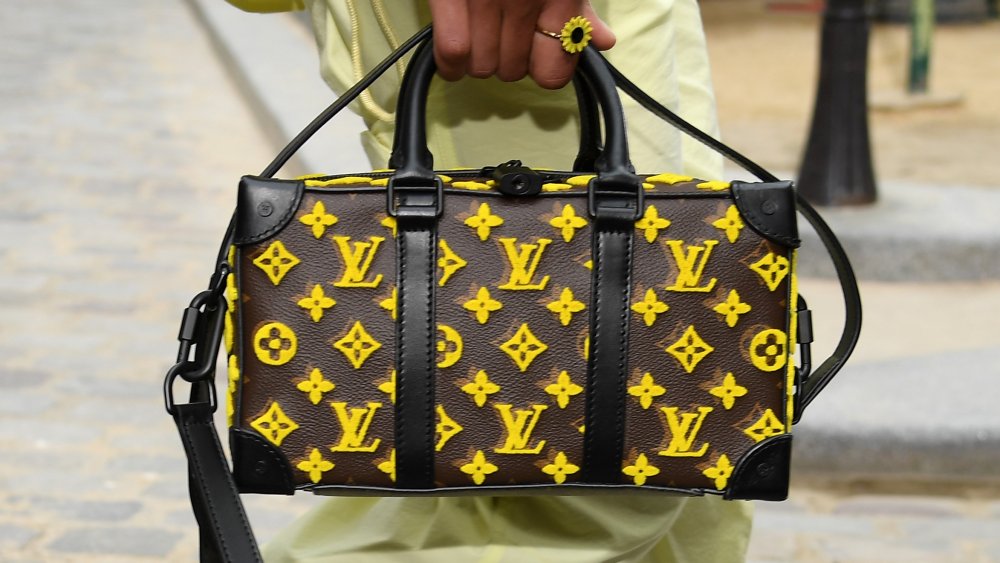 Pascal Le Segretain/Getty Images
There are a few factors that make Louis Vuitton bags and purses worth purchasing. The original LV bags are made of cow-hide leather which change color from a light brown to dark brown over time (and if it doesn't, it isn't a real LV bag). Moreover, these incredible purses are waterproof and fireproof, making them almost indestructible. The LV branded bags also go through durability tests which include being dropped repeatedly from a height of approximately one-and-a-feet with an almost 8-pound weight inside for four days straight. The test also includes shining an ultra-violet ray light on the bag to make sure it doesn't fade. And last but not least, the zippers on the bags are open and closed 5,000 times to make sure they won't break or wear when purchased. Phew, these bags go through a lot before being put out on the market, but it's all to guarantee the best product for the consumer.
It's imperative to also mention that Louis Vuitton bags aren't made in sweatshops. They are all handmade in Europe and the U.S. by craftspeople who are extensively trained and paid fairly (via Couture USA).
You get what you pay for with a Louis Vuitton bag, and what you pay for is a bag that will last you a lifetime. Though the purses can set you back thousands of dollars, you'll never need to purchase another bag again. While there are plenty of luxury brands that aren't worth the money, Louis Vuitton just might be one that is.