The Truth About Meghan Markle's Disney Deal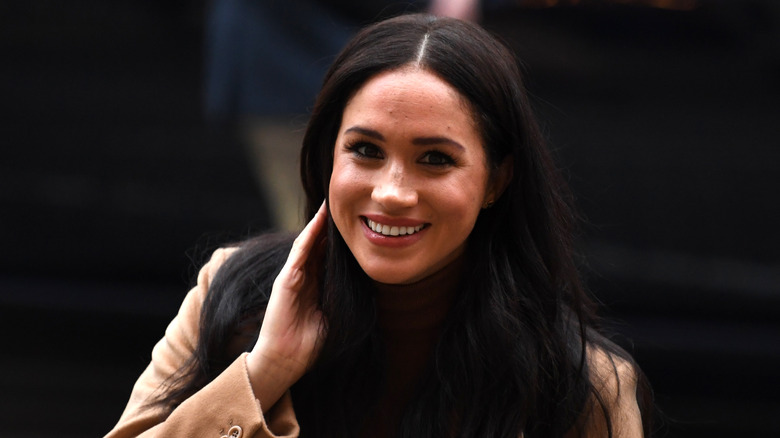 Wpa Pool/Getty Images
The recent news that Meghan Markle and Prince Harry will be stepping back from their duties as senior royals has left the world with a lot more questions than answers. Will they move out of the UK? What will they do now? How will they make money? Will Markle return to her acting career?
There's still a lot of speculation about what the Duke and Duchess of Sussex's lives will look like after they step back from royal life, but we do know of at least one thing Markle has been up to. It was recently announced that she has signed with Disney to do voiceover work.
According to Today, Markle is doing a voiceover for the company, although the money won't be going to help Markle and Prince Harry with their goal of becoming financially independent from the royal family. Markle reportedly agreed to do the voiceover in exchange for Disney making a donation to wildlife conservation organization Elephants Without Borders. The choice of charity is not surprising given that Markle and Prince Harry are noted for their conservation efforts and have said they only want two children because of environmental concerns. It is unclear whether Markle will do more work for Disney in the future. 
Meghan Markle's Disney deal has been in the works for a while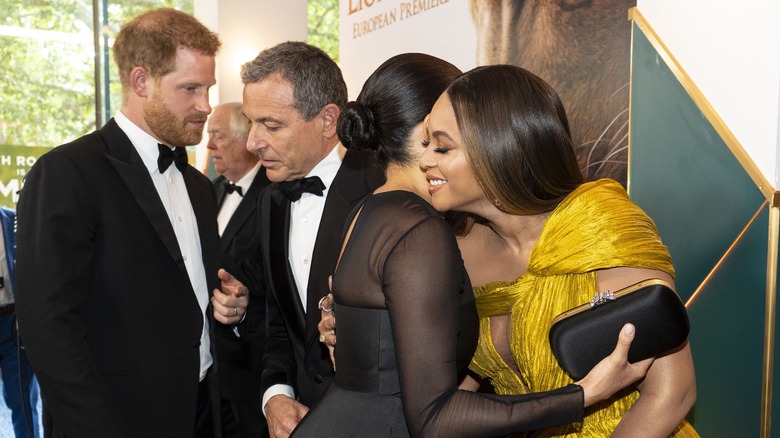 Niklas Halle'n/Getty Images
It appears that this deal may have been in the works for some time now. Prince Harry was overheard talking with Disney CEO Bob Iger at the London premiere of the live action adaptation of The Lion King in July 2019, while Markle chatted nearby with Beyoncé and Jay-Z (via People). 
"You know she does voiceovers," Prince Harry said to Iger in a video of the exchange.
Iger asked, "Oh, really?"
Prince Harry responded, "Did you know that? You seem surprised. She's really interested."
Iger seemed open to the idea of Markle doing voiceover work for Disney, answering, "Sure. We'd love to try."