Here's How Much Money Bindi Irwin Earned From Dancing With The Stars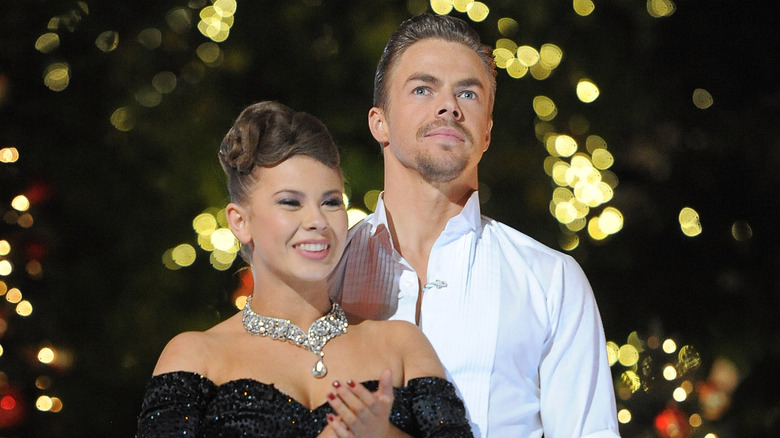 Angela Weiss/Getty Images
Bindi Irwin, daughter of the late, legendary Steve Irwin, is no stranger to television. From Bindi, The Jungle Girl to Bindi's Bootcamp to Crikey! It's the Irwins, the young conservationist has practically grown up in front of cameras (via IMDb).
Back in 2015, Irwin competed in — and won — season 21 of ABC's hit show Dancing With the Stars alongside partner Derek Hough. At just 17, Irwin's earnings were in contention for a while, but thankfully everything was sorted out through the courts. 
Just how much did the amateur dancer pocket for taking home that Mirrorball trophy?
DWTS was a major culture shock for Bindi Irwin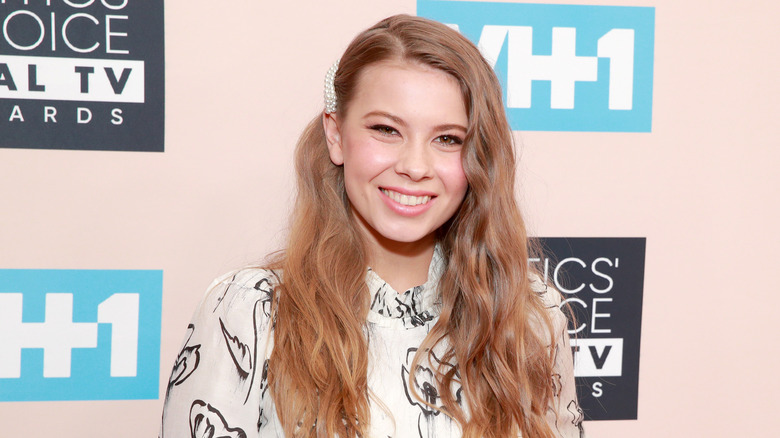 Rich Fury/Getty Images
Bindi Irwin was majorly out of her comfort zone on DWTS, admitting to USA Today, "I never knew I would learn so much about rhinestones and glitter and high heels." The proud conservationist, who works at the Australia Zoo, which is owned and operated by the Irwin family, is more used to wearing khakis than ball gowns. She sees her ongoing work with animals as following in her father's footsteps, and keeping his legacy alive.
In spite of being a bit uncomfortable at first, she relished the opportunity to share her passions with a massive audience, explaining, "The most special part of this experience is to really be able to grow and touch on parts of my life that I never thought I would really go to and be able to share my journey and story with so many others."
Bindi Irwin fought for her DWTS earnings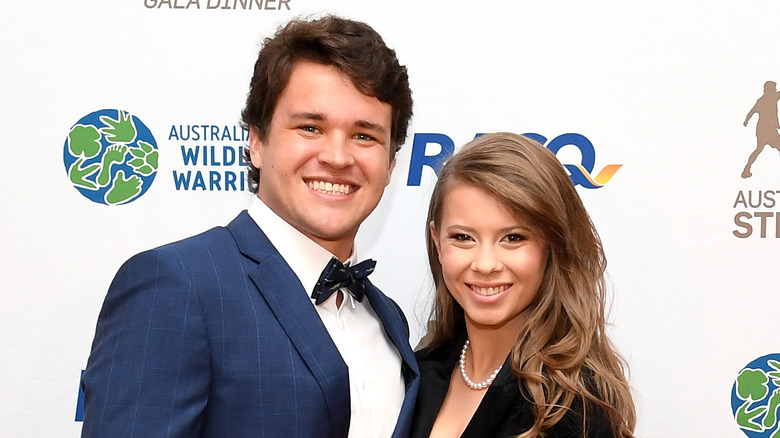 Bradley Kanaris/Getty Images
Although she won the coveted Mirrorball Trophy, there were delays with Bindi Irwin being paid for her appearance on DWTS because she was underage at the time. As People reported, Irwin's base salary was $125,000 but she received extra money the longer she stayed in competition. Irwin's mother Terri signed away her rights to any earnings, but a Los Angeles judge demanded a signature from the young woman's father, too, seemingly unaware he'd passed away back in 2006. 
Thankfully, Business Insider confirmed it was all resolved, advising Irwin made $360,000 total from her appearance on the show. Irwin also told TMZ, "We're all good. It's all sorted now," at the time of the dispute. Unsurprisingly, Irwin also confirmed to the gossip site she would be utilizing her winnings to further her father's legacy. "Everything that I make goes back to wildlife conservation," she said.
Though her DWTS money may not have added to her personal wealth, Irwin is still worth a pretty penny.