The Reason Christina Anstead Is Done Having Kids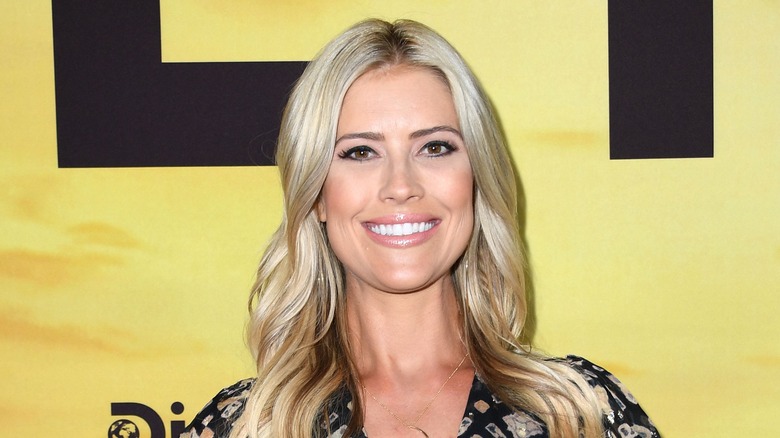 Valerie Macon/Getty Images
HGTV's Christina Anstead and hubby Ant won't be adding any more children to their bulging family. The Flip or Flop star welcomed son Hudson back in September 2019, while she has two other children, 9-year-old Taylor, and 4-year-old Brayden, with ex Tarek El Moussa, to contend with also. 
According to a recent interview in Us Weekly, the reality star is done having kids due to the stress of raising little Hudson, whom she described as her "hardest baby," explaining, "He still really just likes being in the house. He doesn't like going out. As a very busy family, that's been very difficult." 
This isn't the first time Anstead has opened up about her struggles. In October, she took to Instagram to talk about real life with a 6-week old, saying, "Newborn life is hard. It's not all instagram filters of perfection that people put out there. F that. That's so misleading for new moms. I haven't been online or posting much because my hands are full – literally. Huds is definitely a tough baby. He will sometimes cry for hours straight."
Christina Anstead is done, definitely done, having children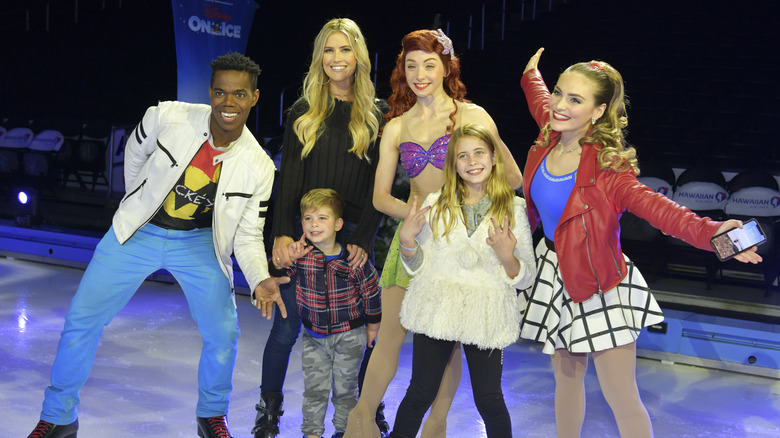 Rodin Eckenroth/Getty Images
Thankfully, as he grows, Hudson is settling into a routine, with Anstead gushing about his sleeping through the night, typically waking up just once. "Since he hit the 3-month mark, he's been doing a lot better. A lot more smiles and coos and sleeping better," she said. Even so, when questioned about whether she would consider having another, the Christina on the Coast star confirmed, "We're done. We're done. We're definitely done! So done. We're done."
Anstead struggled postpartum, too, describing her feelings in an Instagram post shortly after Taylor's birthday party in September, saying, "I definitely hurt myself. It's not the C-section incision area that hurts, it's my left abdomen and it hurts bad." The reality star warned other new moms to take it easy, admitting, "I always want to be the people-pleaser in the family and make sure everyone knows how much I care about them, but in doing so, I wasn't taking care of myself."
It's all about making her relationship a priority for Christina Anstead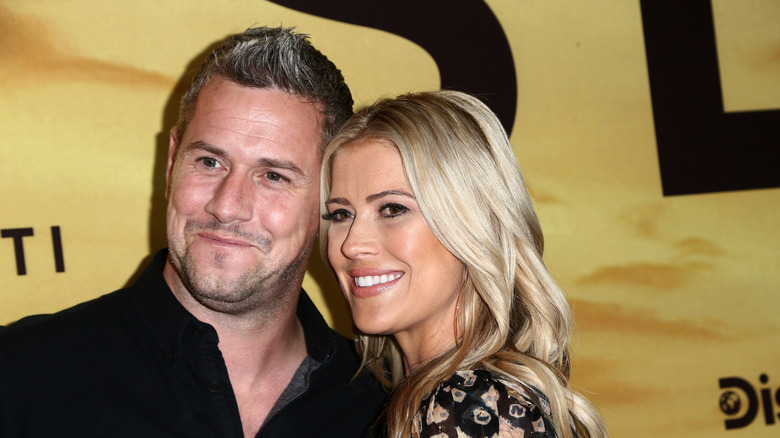 Tommaso Boddi/Getty Images
The busy mother and HGTV star shared with fans at the beginning of this month that she was aiming to make more time for her husband in 2020. The couple, who celebrated one year of marriage in December, had a special date night, which Anstead later wrote about on Instagram. "Mom + Dad took a little time for ourselves yesterday — electric bike ride to fashion island... it's the first time we've had a few hours alone since our anniversary," she gushed, alongside a selfie of the happy couple on their bikes.
Anstead also admitted that, although she usually prioritizes each member of the family individually, it's usually the parents who miss out on their quality time. "We thrive on getting adult alone time as I'm sure most couples do .... time to make sure I make this a priority..." she proclaimed for the coming year. Not too long ago, the madly in love lady revealed when she knew Ant was the one, silencing naysayers for good.