Bridget Moynahan Is Related To This Hollywood Celeb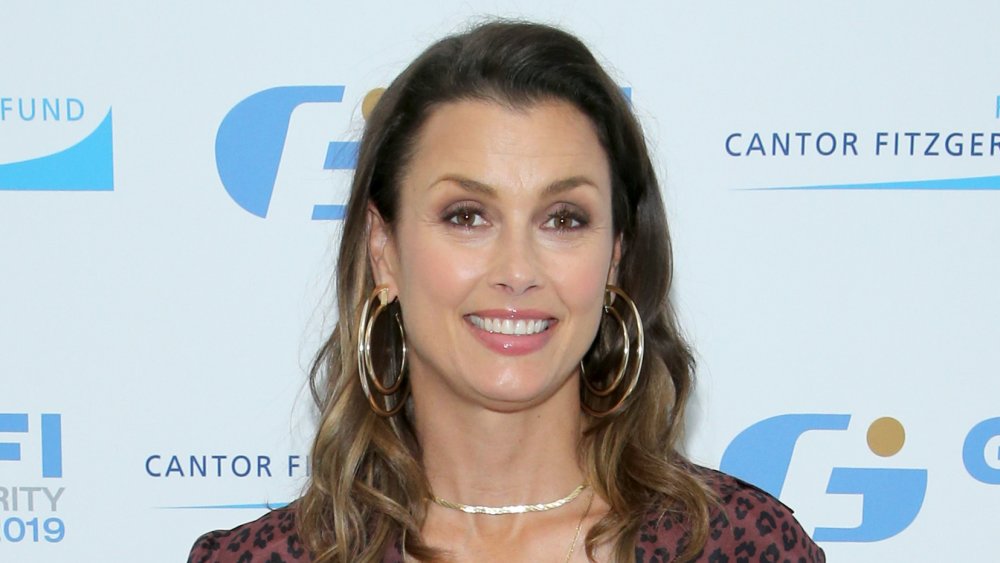 Rob Kim/Getty Images
After her break out role in Sex and the City and making a big-screen debut in Coyote Ugly (and starting a whole ugly fashion trend of low-rise jeans), model and actress Bridget Moynahan was in high demand. Since then she's been in films like I, Robot, Lord of War, Gray Matters, and shows like Six Degrees and Eli Stone (via Celebily). You may also recognize her name from the 2006 scandal when after dating Tom Brady for three years, the duo split and Moynahan announced she was pregnant (after he was already living with his now-wife Gisele Bündchen). "Tom and I made a decision to raise a child together and we both found partners that not only supported us in raising that child but also loved our child as if he was their own," she told Today. In 2015, she married businessman Andrew Frankel. 
But her surprising celebrity connection isn't Tom Brady — it's a familial tie all her own.
Bridget Moynahan has a famous cousin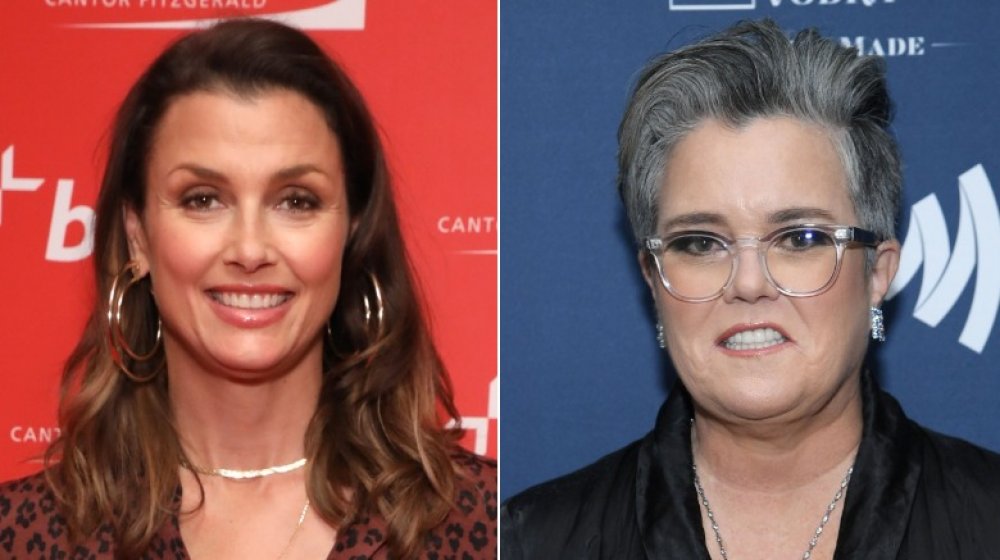 Robin Marchant, Dimitrios Kambouris/Getty Images
It turns out the Massachusetts-born actress (via Boston.com) has some distant relations to comedian, actress, producer, and author Rosie O'Donnell. Bridget Moynahan's parents are both Irish (via Ethnic Celebs), as are O'Donnells.
Apparently, the news was a surprise for O'Donnell, and Moynahan explained their familial ties on The View in the mid-2000s. O'Donnell's grandfather was Moynahan's grandmother's brother (via Boston Herald). The third-cousins don't appear to be terribly close but O'Donnell said in an interview with Sam Harris that Moynahan was a "nice girl," and that what happened to her and Brady must have been incredibly hard in the spotlight (via YouTube). "I always had this Irish, chubby washer-woman genetic make-up and then I get a look at this Moynahan cousin," O'Donnell told Harris.
O'Donnell went on to say of Moynahan, "We have to hang out. We have to compare family history notes." For his part, Harris told O'Donnell that she and her third cousin share the same qualities."You're both bull-headed," he said.