Here's What You Can Substitute For Foundation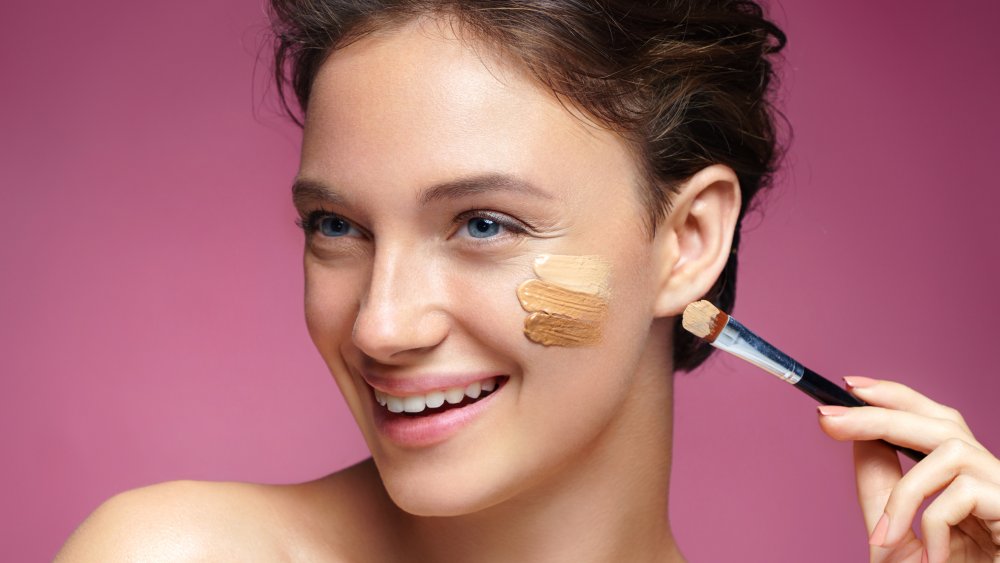 Shutterstock
With sheer makeup one of 2020 biggest minimalist trends, it's time to start thinking about a substitute for foundation. Not convinced? According to a spokesperson from skincare brand REN, "Foundations are often high in mineral oil or other comedogenic ingredients, like silicones. This gives them a superb texture, but also congests the pores and inflames the skin, generating breakouts and uneven surface," they revealed to Refinery29. "Therefore using less foundation will allow the skin to breathe better and improve your overall skin health." Even if you don't want to jump on board the sheer makeup trend, it's important to give your skin a break every now and then. Here's what you can wear instead of foundation.
Tinted sunscreen and moisturizer offer a light alternative to foundation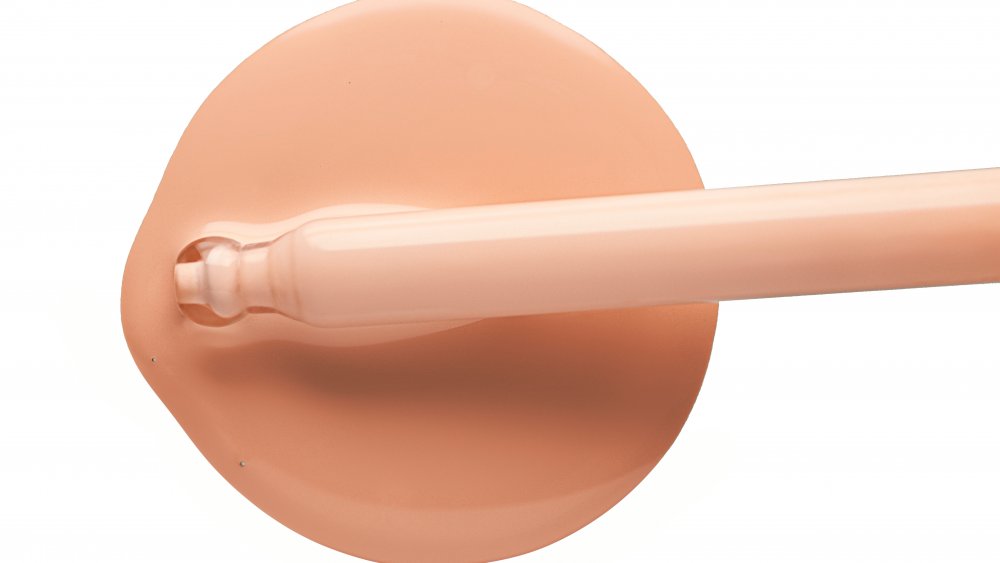 Shutterstock
"You don't always need foundation to look and feel your best, and looking fresh faced is in," celebrity makeup artist Mary Irwin told Well+Good. Instead, Irwin says you should focus on moisturizer to ensure skin is hydrated. "It's so important to work with hydrated skin," she revealed. Once you've got a healthy base, Irwin recommends using tinted sunscreen or tinted moisturizer in place of foundation. "I would recommend using a great primer and concealer with a moisturizer in addition to the sunscreen if you are really going for a foundation alternative," she advised. 
Irwin also using recommends adding bronzing drops to your beauty bag. "Some tips to do this properly would be building on the color, start with one drop, do a test on your hand, and if it's not dark enough, do another drop, then so forth," she added. With glow enhancer, tinted facial oil, and tinted primer, also listed by Well+Good as substitutes, it's safe to say that when it comes to the sheer makeup trend and no-foundation days, skincare-makeup hybrids are leading the way.