The Real Reason Kobe And Vanessa Bryant Never Flew Together In Helicopters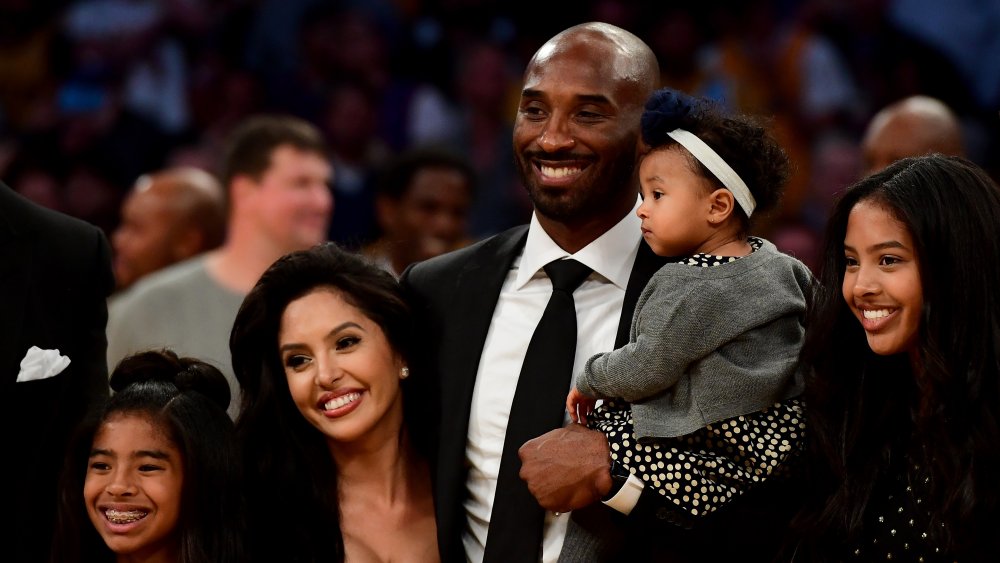 Nicholas Hunt/Getty Images
On Sunday January 26, 2020, the world lost sporting hero Kobe Bryant. The basketball legend, 41, tragically died in a helicopter crash, along with his 13-year-old daughter Gigi and seven others, when it crashed into a Californian hillside. While the reason for the crash is yet to be determined, CNN reports the helicopter pilot had requested to fly under special rules, in weather conditions that were worse than normal, particularly in terms of visibility. Bryant leaves behind his wife Vanessa, 37, and daughters Natalia, 17, Bianka, 3, and Capri, born in June 2019.
Bryant took his role as a father very seriously. "Being a father is the thing I am most proud of in this world; it's my greatest accomplishment," he told Maria Shriver after retiring. "I've learned so much, but perhaps the most profound thing has been the fierce, unconditional love you have for your children when you become a parent. I'm blessed to have had that experience four times now and there's nothing more powerful in this world," he continued. 
And it's one of the main reasons he started using helicopters.
Bryant took helicopters to spend more time with family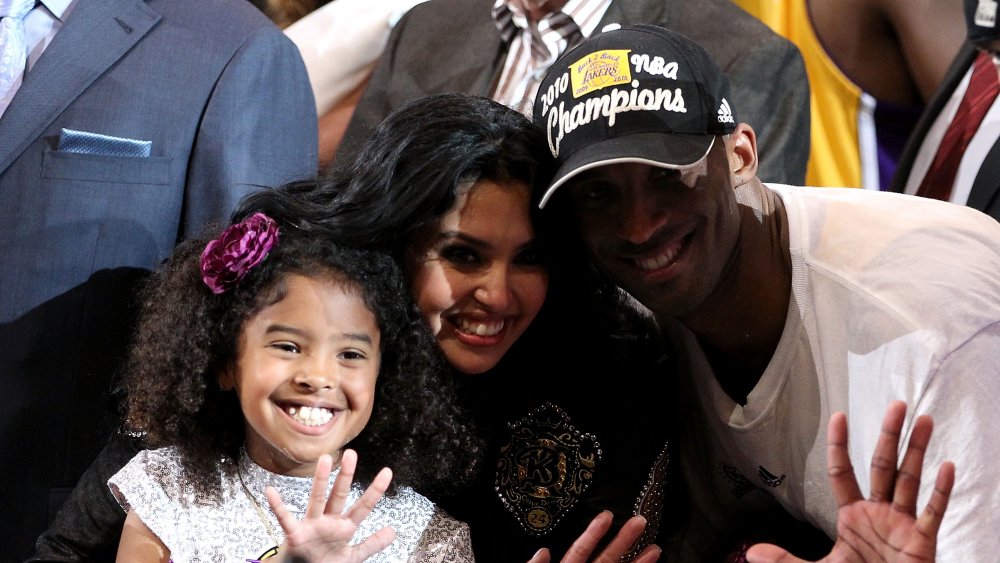 Christian Petersen/Getty Images
In 2018, Bryant told Alex Rodriguez (via People), "I was sitting in traffic and I wound up missing like a school play. I had to figure out a way where I could still train and focus on the craft but still not compromise family time." Ultimately, the main reason he used helicopters was so he could see more of his family.
"So that's when I looked into helicopters, to be able to get down and back in 15 minutes and that's when it started," Bryant confessed.
However, according to People, Vanessa and Kobe made a deal to never fly together. "He and Vanessa had a deal that they would never fly on a helicopter together," a source said. It can only be assumed that they made the pact in case the unthinkable ever happened, so there would always be someone to look after their girls.
Helicopter travel was common for Kobe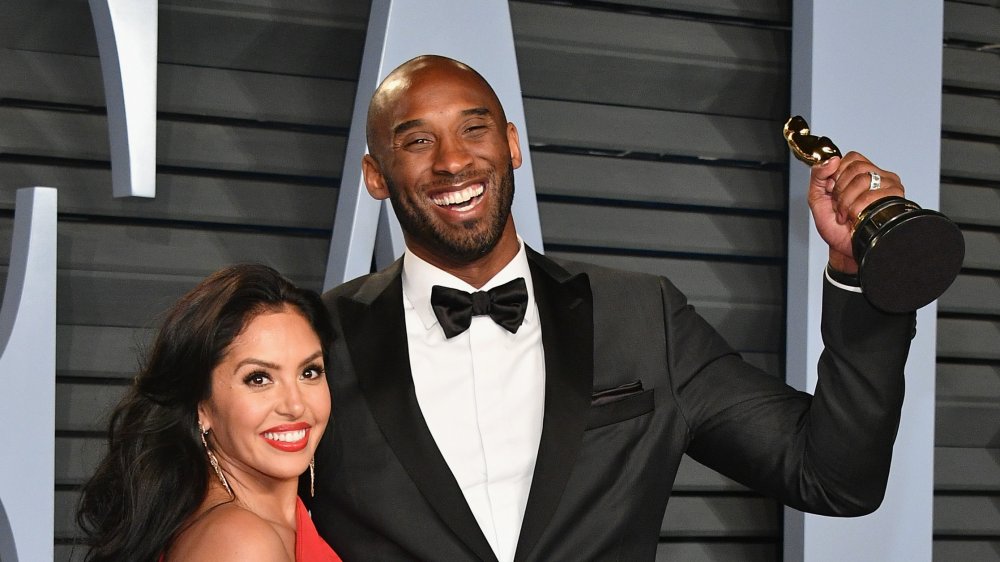 Dia Dipasupil/Getty Images
Even with the Bryants' agreement to never travel via helicopter together, traveling this way was extremely common for the 41-year-old dad, dating back at least a decade. USA Today notes that another reason he preferred to hop in a huey was because sitting in a car for a few hours, fighting L.A. traffic, was hard on his body. It was a way to keep him fresh as well as reduce stress on his joints back in his playing days, and after his retirement, it made trips across the expansive city far easier than sitting in two hours of bumper-to-bumper traffic (and got him to where he needed to be way faster than a car ever could).
The specific helicopter involved on this fateful day was his "Mamba Chopper," but records show that it was owned by another company, and not Bryant himself. USA Today speculates he could have had prior arrangements for personal use, or perhaps he leased it. The helicopter was a frequent visitor to the skies above L.A., though, as it had already been on 42 trips since the first day of 2020. 
The helicopter was considered safe and reliable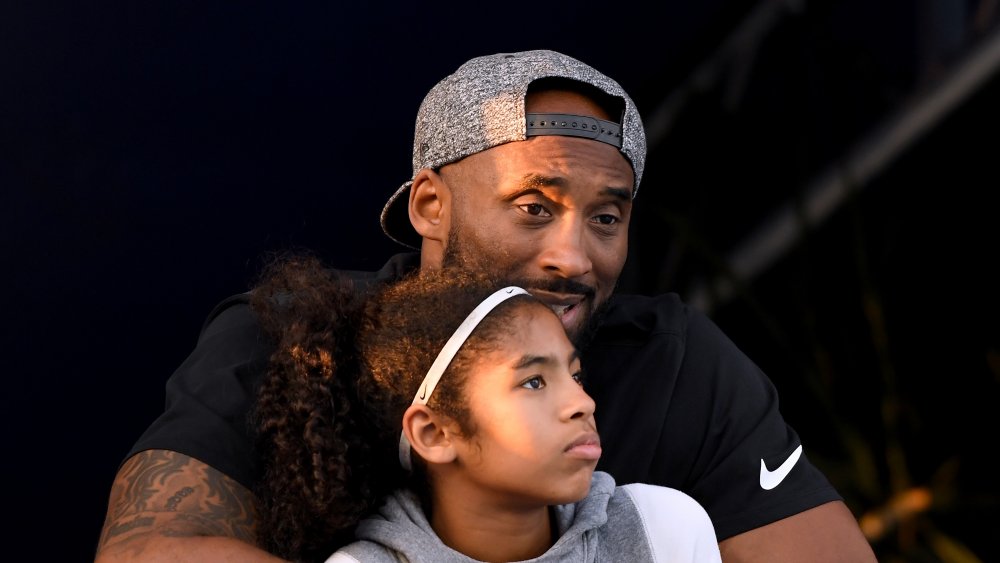 Harry How/Getty Images
The helicopter involved in the accident, a Sikorsky S-76B, was considered extremely reliable, had an impeccable flying record, and had a high level of comfort inside, befitting stars like Kobe Bryant and his guests (via CNN). "It's a workhorse," aviation analyst Miles O'Brien said. "It's the flying Lincoln Town Car for executives. This is what corporate helicopter aviation is built on — on this Sikorsky."
This specific helicopter was constructed in 1991 and could easily accommodate eight passengers and two pilots. A former pilot told CNN that he had personally flown Bryant on multiple occasions between 2015 and 2017, and transported the superstar home after his final NBA game. 
Pilots could only operate this helicopter after clocking in a couple of thousand hours of flight time (at least) on twin-engine choppers, which limited the number of pilots that were qualified to fly it. Weather conditions might have been a factor in the accident, but the investigation is ongoing. 
Kobe Bryant wanted to be there as much as possible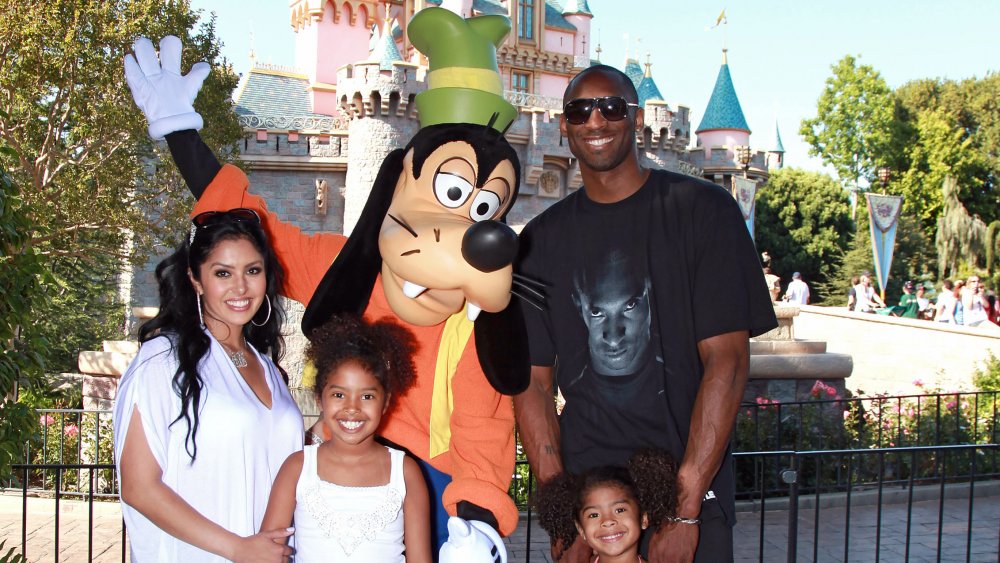 Handout/Getty Images
Bryant was committed to being there for his kids as much as possible, even back when he was still in the NBA. "So my routine was always the same: weights early in the morning, kids to school, fly down, practice like crazy, do my extra work, media — everything I needed to do — fly back, get back in carpool line, pick the kids up," he said to Rodriguez.
Even though his wife offered to pick the girls up, Bryant insisted on doing it himself, simply because there were times that he wouldn't be able to at all. "Because you have road trips and times when you don't see your kids, so every chance I get to see them and spend time with them, even if it's 20 minutes in the car, I want that," he said.
His commitment to being there for his kids never wavered, and neither did the pact he made with his wife to never travel together in a helicopter.