Kobe Bryant's Daughters: 5 Things You May Not Know
The world is still reeling from the loss of Kobe Bryant on January 26, 2020. The basketball legend lost his life in a tragic helicopter accident that took not only his life, but also the lives of eight other people, one of them his daughter, Gianna (per CNN). The helicopter was flying them to Gianna's basketball game, which Kobe was coaching.
Kobe and his wife, Vanessa Bryant, have three more daughters: Natalia, Bianka, and Capri. By all accounts, Kobe was a doting father. "As a dad, Kobe has always been very involved," a source told People. "You could tell he was intensely proud of his daughters."
Gianna Bryant was a basketball phenom like her dad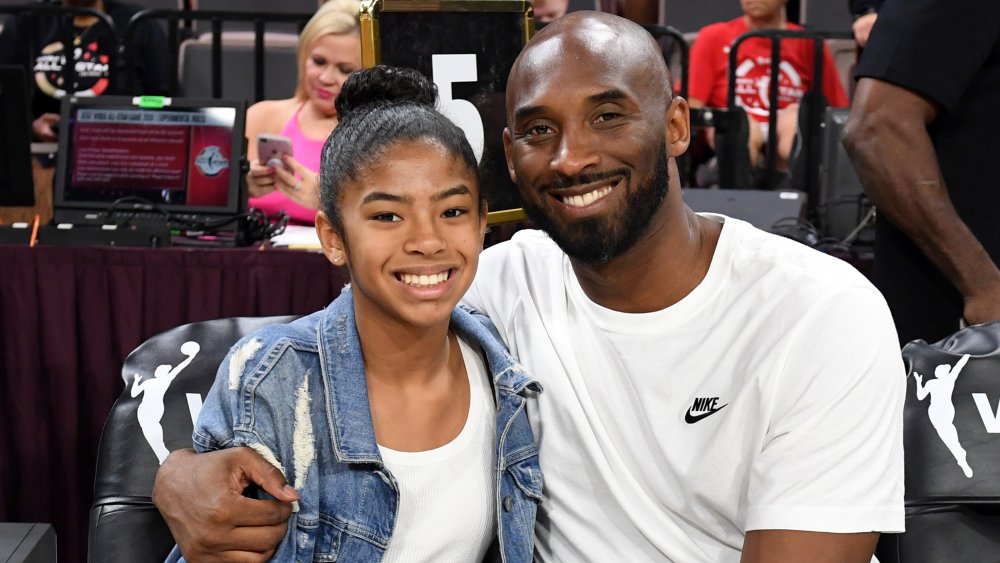 Ethan Miller/Getty Images
Gianna "Gigi" Bryant was, like her dad, a star basketball player, and many people thought she could go all the way. The second-oldest of the Bryant girls, she was just 13 when she passed away. According to the New York Post, Gianna and Kobe watched basketball every night and traveled all over the country to attend basketball games.
"Gigi was really turning into a special player," Russ Davis, the women's basketball coach at Vanguard University, told the Associated Press. "It's hard to predict her future, but with the way she was improving and the way she understood the game, she was going to have a bright one."
Gianna planned to play college ball at the University of Connecticut and then head to the WNBA. "From what I saw, she was going to be heaps better than me," said WNBA player Gabby Williams. "She had the right mentality, so confident, relentless, so mean and aggressive. And then (she would) walk off the court with the biggest, sweetest smile on her face. But my favorite part about her was just seeing how much she loved the game and loved to learn."
Natalia Bryant is also a talented athlete
Natalia Bryant, 17, is the oldest of the Bryant girls. Like her dad and her sister, she's also a talented athlete, although her sport is volleyball, not basketball. Kobe was incredibly proud of his oldest daughter. "Kobe often spoke about Natalia's talent," a source told People.
Kobe often bragged about Natalia (along with his other daughters) on Instagram. "I'm beyond proud of the young woman you have become," he wrote on her birthday in January 2019. "You are kind, intelligent, hardworking, caring, loving and beautiful inside and out. There aren't enough words to express how much I love you principessa."
Natalia turned 17 just one week before the helicopter crash. Kobe's tribute to his daughter on Instagram is one of his final posts. "Happy Birthday my baby," he wrote. "I love you beyond measure. You will always be my little Principessa."
Kobe's younger daughters led a very different life from their older sisters
While Natalia and Gianna were born while Kobe was still playing basketball professionally, Bianka and Capri were born after his retirement. This meant they got to enjoy a lot more time with their dad. Kobe retired from the sport in 2016, saying (via CNN) "his body knew it was time to say goodbye."
He then threw himself into parenting. A source told People that "after Kobe stopped playing basketball, the main focus has been about raising their daughters." Bianka was born in December 2016 (per People), and Capri was born in June 2019, just months before Kobe's death (per Extra).
Kobe said he loved his retirement. "It's not that I don't want to go [to Lakers games], but I'd rather be giving [Bianka] a shower and sing Barney songs to her," he told the Los Angeles Times (via Us Weekly) in October 2019. "I played 20 years and I missed those moments before. For me to make the trip up to Staples Center, that means I'm missing an opportunity to spend another night with my kids when I know how fast it goes. I want to make sure the days that I'm away from them are days that I absolutely have to be. I'd rather be with them than doing anything else."
The Bryant girls were not spoiled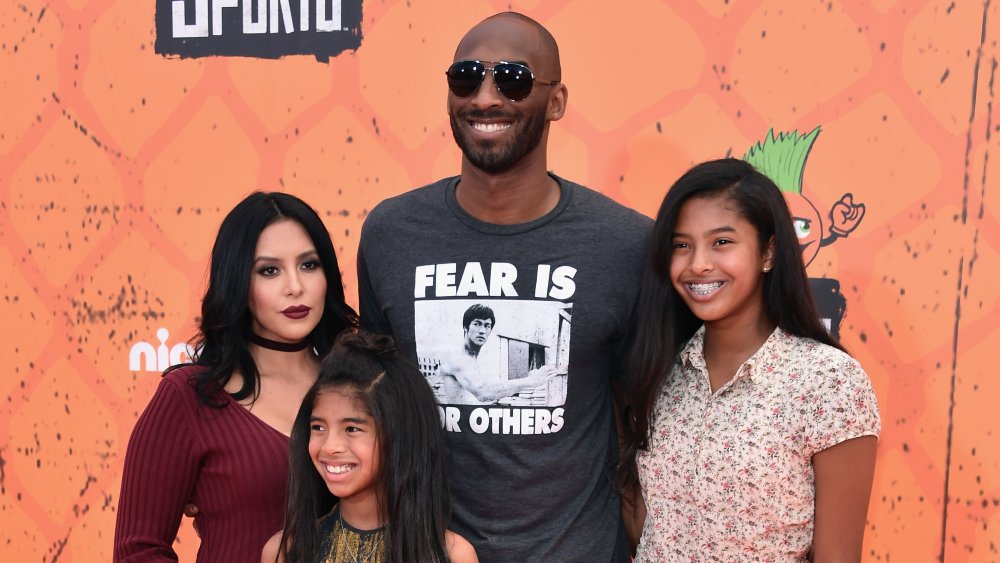 Alberto E. Rodriguez/Getty Images
While the Bryant girls were certainly born into a wealthy family, Vanessa and Kobe were determined to keep them grounded in spite of their privilege. "The older girls were aware that they were being raised privileged," a source told People. "The whole family was very much about charity work and helping out less fortunate. They have never come across as spenders, or show-offs."
Setting a good example for his daughters and leaving a legacy behind for them was particularly important to Kobe. "Everything I'm building now is because of them and for them," he told Parade in an interview published just two days before his death.
Gianna and Natalia shared their mom's love for fashion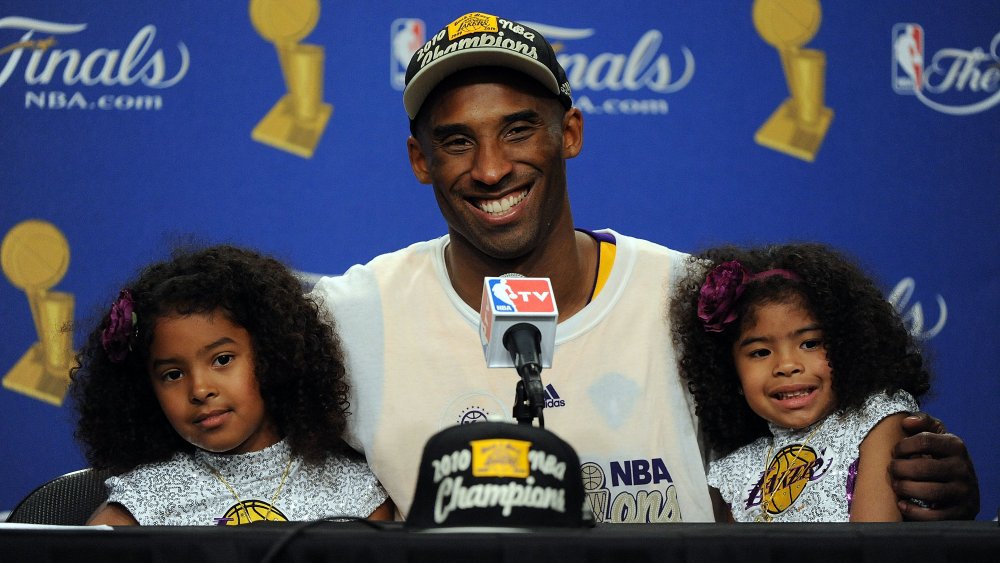 Lisa Blumenfeld/Getty Images
While Gianna's talent for basketball and Natalia's talent for volleyball make it clear that they were influenced by their dad growing up, Kobe isn't the only one who influenced his daughters. The sisters also reportedly took after their mother, Vanessa. "Vanessa is very girly so both older girls definitely mimicked after her," a source told People. "They have been into fashion and dressing up girly. But sports has been very important to them as well."
Kobe was also reportedly proud of their dedication to their schoolwork. "He just loved them and was proud that both girls were focused, worked hard and were doing well," said the source. "He never seemed concerned about them."