Here's How Long Jennifer Lopez's Super Bowl 2020 Makeup Took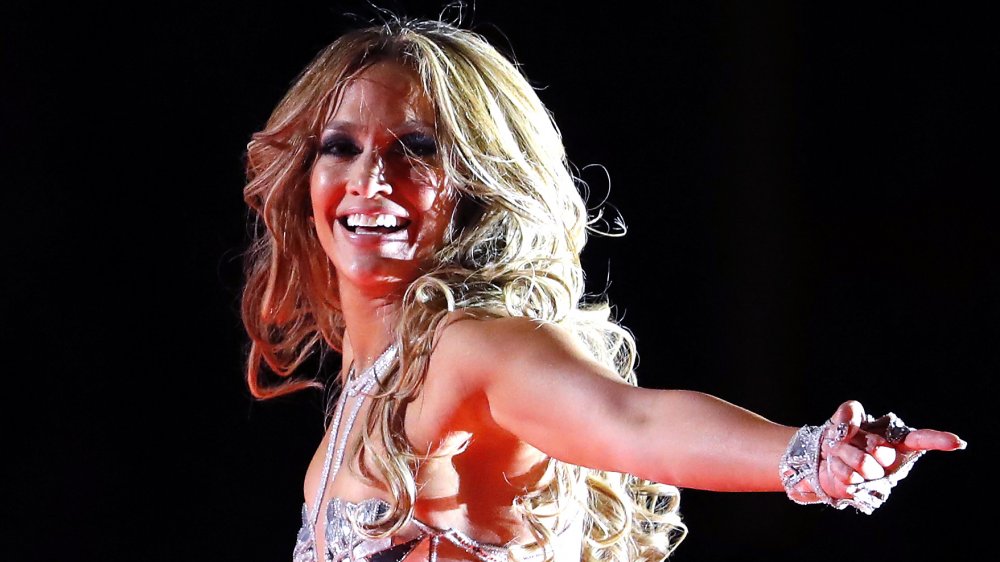 Kevin C. Cox/Getty Images
Even if you didn't watch Super Bowl 2020, you've probably heard about the epic halftime show which was headlined by Shakira and Jennifer "J.Lo" Lopez. The incredible performance was a showstopper, with the two iconic performers giving some of the best performances of their lives.
Shakira and Lopez sang some of their most beloved hits during the halftime show, and both wore absolutely stunning outfits for the big performance. Performances like this one aren't put together overnight. They take a lot of preparation, practice, and makeup. In Lopez's case, putting together that look took a lot of work.
Lopez's makeup artist, Scott Barnes, dished on how long it took to create her jaw-dropping Super Bowl look.
It took hours to get Jennifer Lopez ready for Super Bowl 2020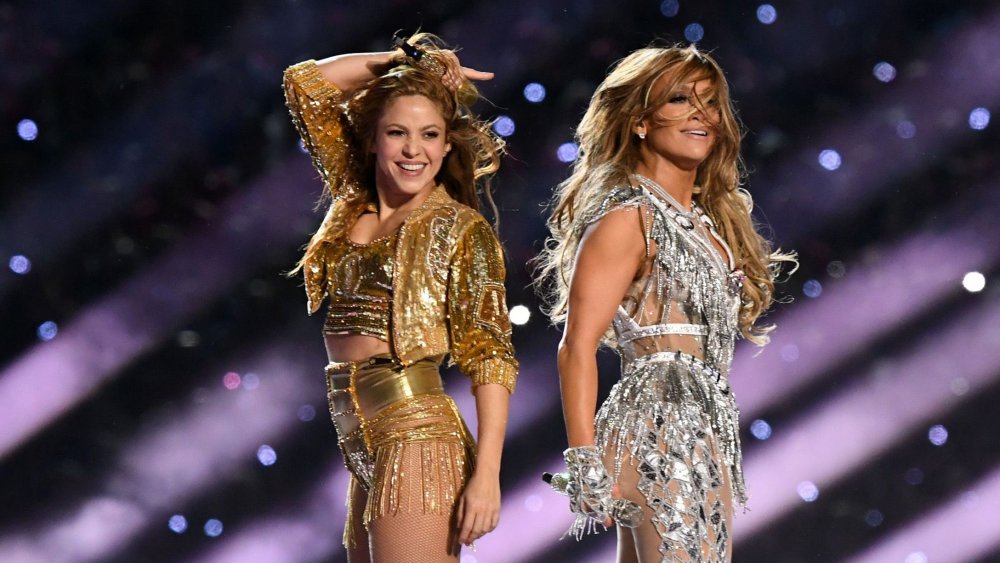 Kevin Winter/Getty Images
While we'd expect that J.Lo would have taken at least a couple of hours to get ready for the Super Bowl, it actually took much, much longer to get her prepped for the big event. 
"We started at 10 a.m. this morning and got to Jennifer's house at around 10:30 a.m," Barnes told Elle. She was doing some rehearsing, we were doing fittings, and then nails started, and hair, and then makeup. But I didn't finish it yet, so I left the house around 3 p.m. with a police escort. Yeah, a police escort."
He added, "I started makeup again around 4:30 p.m. and did that until 5:30 p.m. We did a quick little run through, and then we finished up and we were on stage. It was crazy."
J.Lo's Super Bowl 2020 look required last minute touch-ups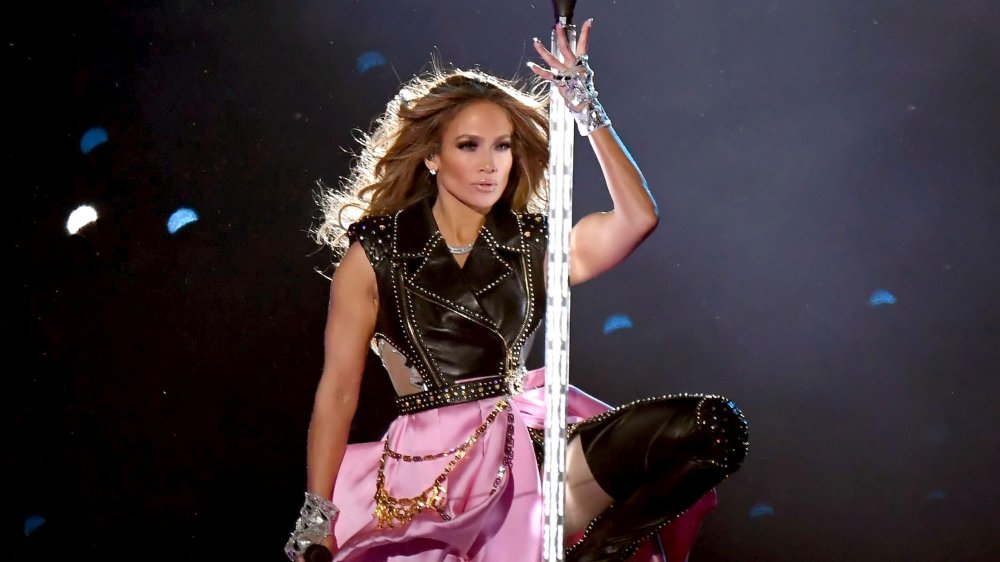 Kevin Winter/Getty Images
Barnes also made sure to touch up the star's makeup before she took the stage, adding to the prep time. Seconds before it was time for her to perform, Barnes was at her side to guarantee that Lopez's look was absolutely flawless. Considering she went on at 8 p.m., that's about a 10-hour process from start to finish, reports Page Six.
"We were standing on the side, and I was like, 'Make sure I get powder, make sure I have lip gloss, make sure I have bronzer,'" he said. "At that point, I was using a ton of products, my palette, my new lip glosses that are coming out, Marc Jacobs bronzer, and Marc Jacobs eyeliner to be exact. That's what we did the smoky eye with and it was so great and amazing. It was so soft and worked so well."
J.Lo's makeup artist took inspiration from the '90s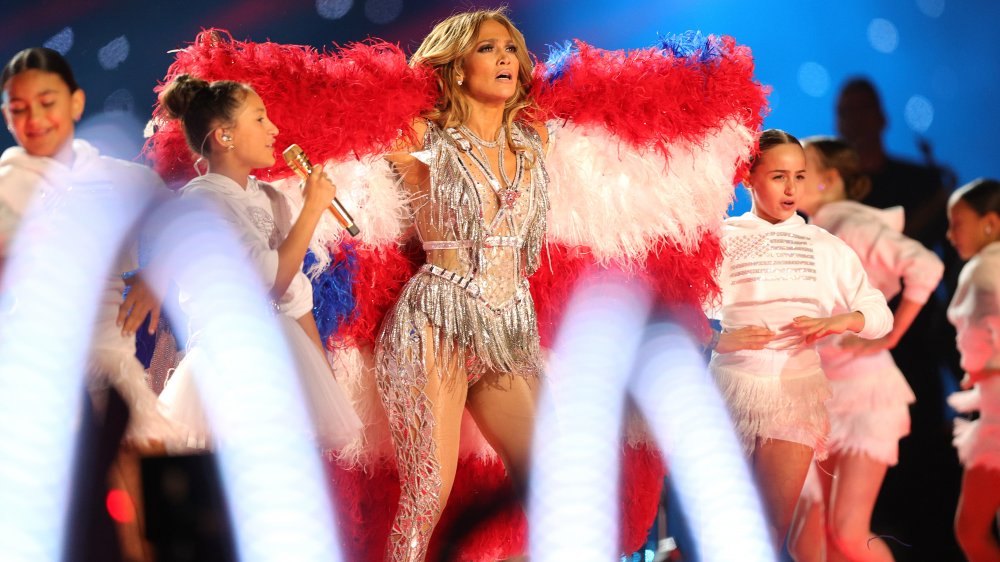 Tom Pennington/Getty Images
If you felt like Lopez's Super Bowl 2020 look had a bit of a throwback vibe, that's because Barnes was inspired by some vintage looks. "My vibe for this was Versace supermodel, the '90s," he said. "It was very Peter Lindbergh shoots with the skirt, the leather, and the hats. And I was like, 'OMG, this reminds me of Linda [Evangelista], it could be Christy [Turlington], and all of the girls.' I wanted to give the nod to that, and that's where the makeup inspiration came from."
Barnes also had to make sure the makeup look went with Lopez's outfit changes and that it wasn't washed out by the bright lights of the Super Bowl stage — something that proved to be a bit of a challenge.
"I felt like the light was the one thing I needed to figure out," said Barnes. "I felt like the light was very strong up there. I was like, 'I have to do this eye punchier or else it's going to disappear.' Thank God for that eyeliner because it literally saved my life."
Here's how to recreate J.Lo's Super Bowl 2020 look at home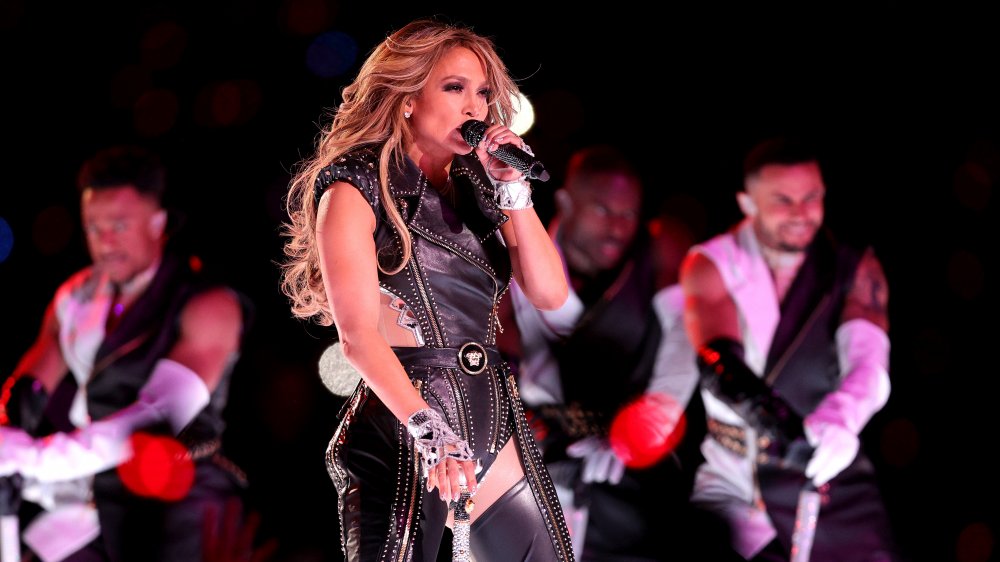 Tom Pennington/Getty Images
If you want to recreate Lopez's Super Bowl look for yourself, we don't blame you. Thankfully, Barnes offered some tips for those looking to recreate the soon-to-be iconic look at home.
"Always use bronzer!" said Barnes. "I used the Marc Jacobs bronzer and toasted all the edges and kept the center a little bit lighter. I used my highlighter kit — glowy and showy. I used my new lip glosses that are coming out in about a month. It's a little too soon to be using them but I'm using them because I love them. I did a smoky eye and I also did a little bit of a small stout cut crease and a shimmer on the lid. The key is you can't just make the eye close up with too much smoke. You want to make sure it stays open."
The Super Bowl 2020 halftime show was bittersweet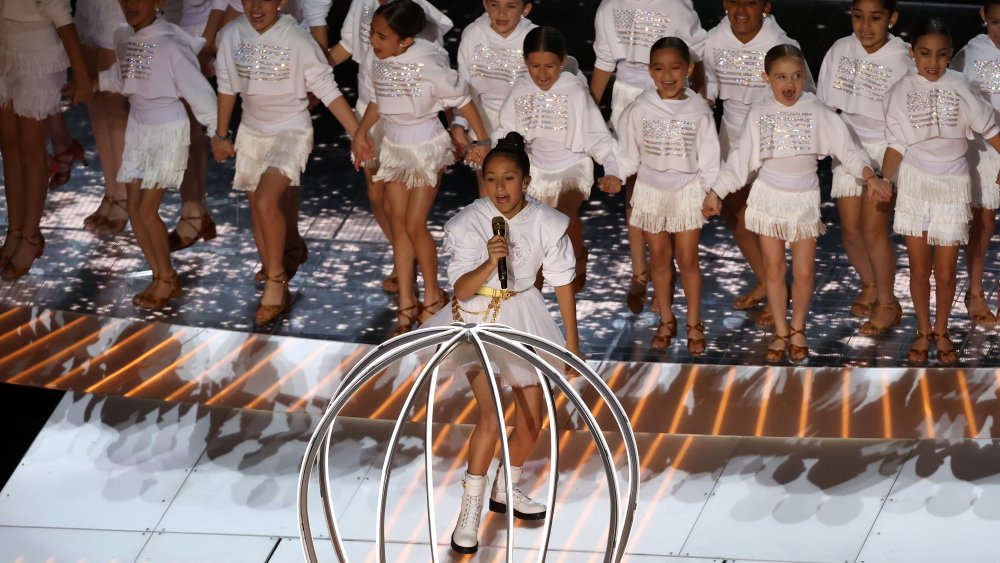 Elsa/Getty Images
While Lopez's performance was flawless, as was her makeup look, the Super Bowl 2020 halftime performance was bittersweet. Shakira and Lopez made sure to include a tribute to Kobe Bryant, who passed away in a tragic helicopter crash along with his daughter, Gianna, a week before the game. 
"We'll all be remembering Kobe on Sunday and celebrating life and diversity in this country," said Shakira at a press event a few days before the Super Bowl (via CNN). "I'm sure he'd be very proud to see the message we are trying to convey on stage that day."
The tribute centered on Lopez's 11-year-old daughter, Emme, singing "Let's Get Loud" along with a children's choir. An overhead shot showed a cross on the field lit in Lakers colors, the team Bryant played for for 20 years. The performance was a powerful and moving tribute to a legend gone too soon.