The Real Meaning Behind J.Lo's Super Bowl 2020 Performance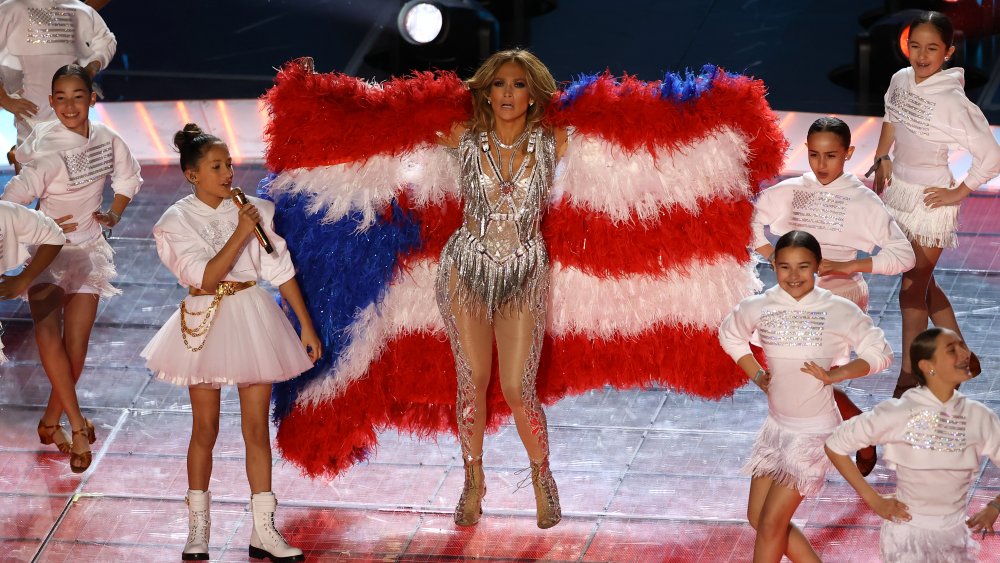 Elsa/Getty Images
People can't stop talking about the epic halftime performance at Super Bowl 2020. Jennifer "J.Lo" Lopez and Shakira gave a jaw-dropping performance at the game that also included a touching tribute to the late Kobe Bryant, who passed away in a helicopter crash a week before the Super Bowl along with his daughter, Gianna, and seven other people.
That's not the only reason the performance was so unforgettable, though. The halftime show was an incredible display of amazing music and dancing, but it also featured some pretty heavy symbolism that many people may have missed.
Part of the performance featured children crawling out of cages wearing sweaters with the American flag on them as Lopez's daughter, Emme, sang "Born in the USA" and Lopez sang "Get Loud." During the number, Lopez, who is of Puerto Rican descent, wore a coat made out of feathers which were arranged as the Puerto Rican and American flags.
J.Lo's Super Bowl 2020 performance sent a strong political message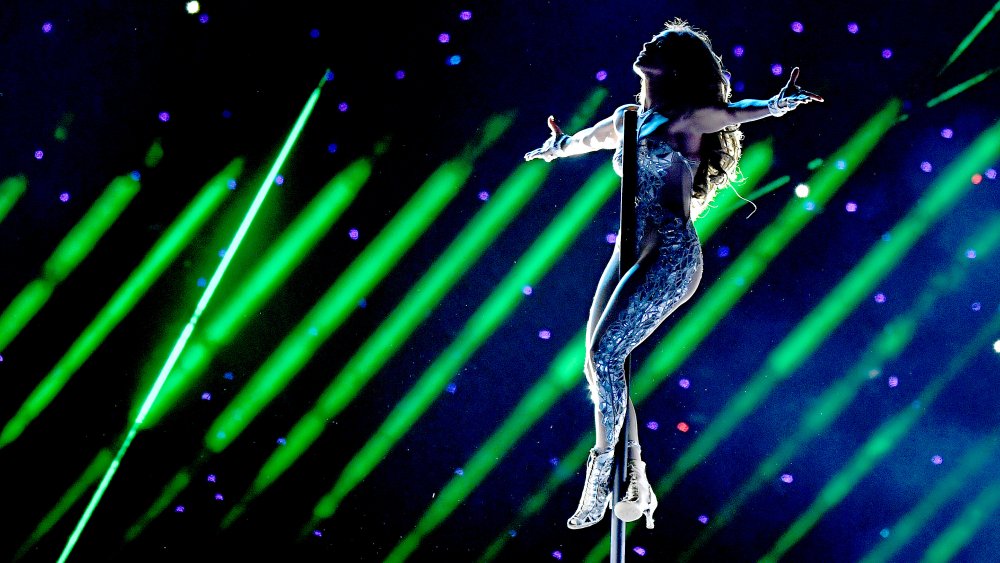 Kevin Winter/Getty Images
According to CBS News, many people on social media thought this segment of the Super Bowl 2020 halftime show was a political statement referring to President Trump's immigration policy. Trump's policy has separated hundreds of immigrant families at the border, and confined many children in what has been described as cages in detention centers.
Lopez confirmed as much in an Instagram post. "All I want my girls, the little girls on stage with me and all over the world to know is how to use their voices and be proud of everything they are," she wrote. "Other people can try to build walls, keep us out or put us in cages. We are proud to recognize that all of us together are what makes this beautiful country truly great."
Lopez also explained why she made her entrance clutching on to a pole. "The inspiration for my entrance was to represent women being on top of the world," she said in an Instagram Story (via Yahoo!).