The Stunning Transformation Of Emily Osment
When you see a picture of Emily Osment, you probably think of her iconic role alongside Miley Cyrus in the Disney Channel original series Hannah Montana. Of course, Osment is perhaps the most well-known for her role as Lilly Truscott, Hannah Montana's trusted best friend on the television sitcom, but the actor has actually done a lot of other work.
Osment has starred in plenty of shows, movies, and even commercials as she's made her mark in Hollywood. The young star has come a long way since her child acting days, and her transformation has truly been quite stunning. Osment's talent is undeniable, as is her beauty and charm — not to mention her wit and wisdom.
Through the years, one thing has become very clear: She's not going anywhere. In fact, despite her long career, she's only just getting started. Need proof? This is the stunning transformation of Emily Osment.
Emily Osment's older brother helped her get her foot in the door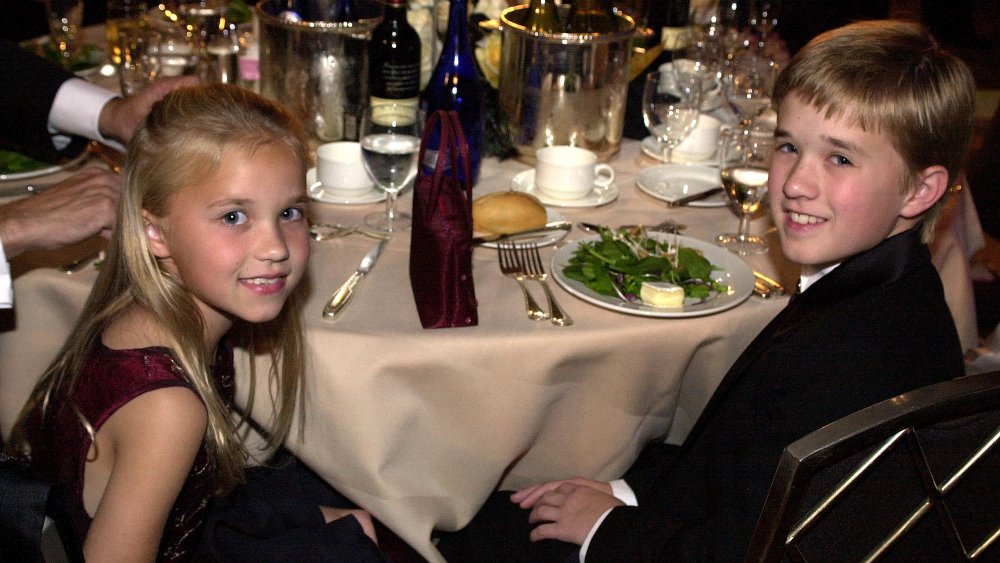 Getty Images/Getty Images
If you've never heard of Emily Osment but her last name sounds familiar to you, chances are you've definitely heard of her older brother and early 2000s child star, Haley Joel Osment. Basically, Osment was born into Hollywood royalty.
As her older brother had already found smashing success in the entertainment industry, it's no shock that Osment was also able to start her career early. But resumes aside, it's clear that the Osment siblings are very close. Both Haley and Emily regularly post photos of themselves together on social media and definitely seem to spend a lot of time together. It's pretty sweet that through all the highs and lows of their careers, Emily and Haley Joel have managed to maintain their close sibling relationship.
Emily Osment started making a name for herself when she was very young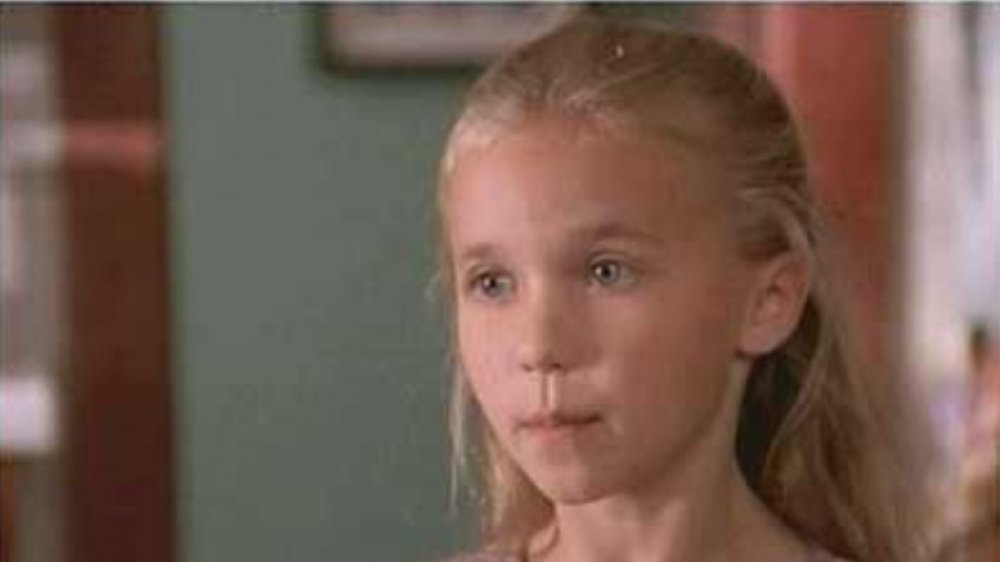 Even though Emily Osment did have the advantage of an already-famous older brother when she began acting, she still managed to make a name for herself at an impressively young age. Though Osment's first credited role on her IMDb page is from 1999 when she was seven years old, that wasn't even the first role she landed.
In an interview with Tribute, Osment was asked if she remembers the first gig she booked, and she surprisingly did. "I was five and it was an FTD florist commercial," she explained. Shortly after that, Osment started to land more and more roles, and it didn't take her long to take Hollywood by storm.
Of course, that isn't to say that she didn't have to work hard while she was acting and auditioning, but her talent has gotten her a long way in the business. To land your first role at five years old is pretty impressive, no matter who your brother may be.
Emily Osment had an adorable role on Friends
While Emily Osment was getting more and more recognition and roles in her early career, she landed a pretty big part in 2001. The budding star earned a part opposite none other than Jennifer Aniston in an episode of Friends.
In the episode, entitled "The One with the Halloween Party," Osment plays a precocious little girl who comes knocking on Rachel's door as a trick-or-treater. Osment is so adorable that Rachel ends up writing her a check and is shocked by her complicated name: Lelani Mayolanofavich.
It was truly an adorable role, and likely a big moment in Osment's career. After all, other stars who've had a guest role on Friends include Reese Witherspoon, Bruce Willis, and even the late Robin Williams, so she's in great company. Obviously, it wasn't the biggest role in Osment's career, but it still affords her bragging rights for life for acting alongside Aniston in the iconic sitcom.
Emily Osment's role in Spy Kids was perfect for her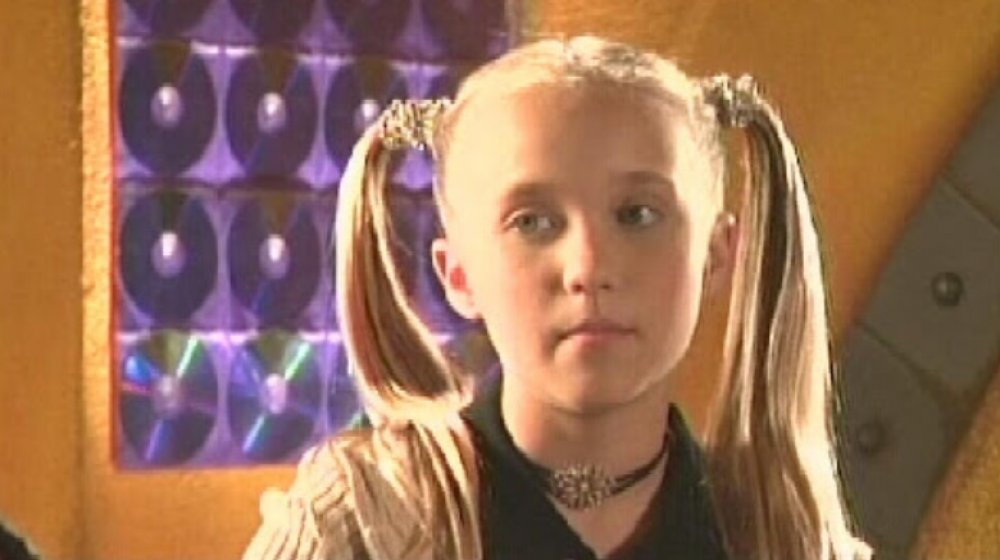 Michael Buckner/Getty Images
Though Emily Osment had been acting for a few years when she landed a role in the Spy Kids franchise, Spy Kids 2: Island of Lost Dreams, it was probably her most important big-screen debut. In the movie, and in the sequel Spy Kids 3-D: Game Over, Osment played Gerti Giggles, one half of the brother-sister spy duo competing with the protagonists to help save the world. Casual. Though the third Spy Kids movie premiered in 2003, the role was still a perfect fit for Osment — and she would do it all again.
In an interview with People, Osment was asked whether or not she would want to take part in a Spy Kids reboot, and her answer would thrill Spy Kids fans everywhere. "Oh, man, absolutely!" she said. "You know I just saw Matt O'Leary who played my older brother Gary in Spy Kids a couple days ago and it's like nothing has changed." Osment has had many roles throughout her career, but playing Gerti Giggles in Spy Kids was one she'd be willing to relive.
Emily Osment's breakout role was alongside Miley Cyrus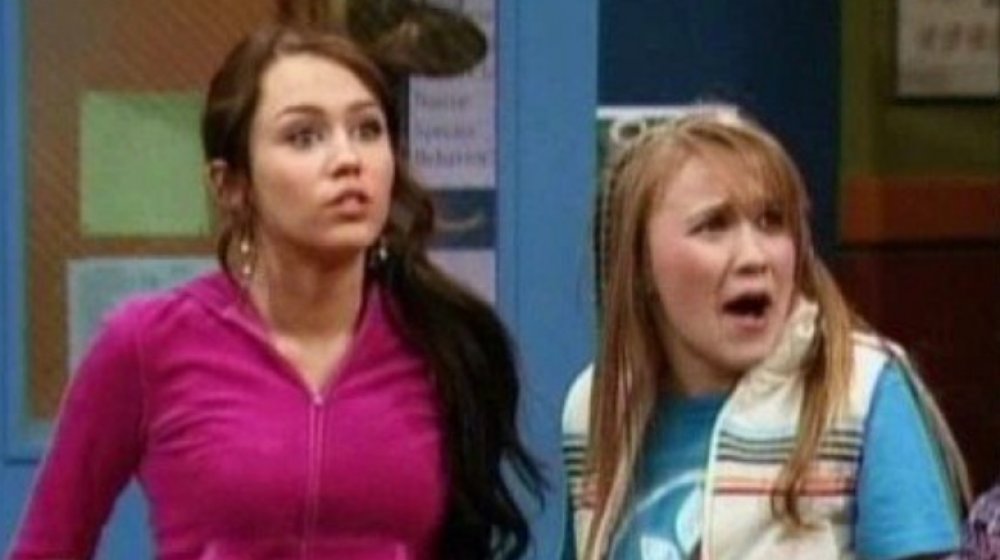 Emily Osment's career was really in an upswing after she did Spy Kids. In 2006, she landed her true breakout role alongside Miley Cyrus in Hannah Montana. In the Disney Channel series, Osment played the best friend to the titular character, Hannah Montana, and the two definitely had a connection off-screen as well.
Back when Hannah Montana first took off, Cyrus explained in an interview with Seventeen that she and Osment were fast friends. "When we first met, automatically she and I were really, really close," she said. "When you're with someone all the time, it's more than just she and I are friends, we're sisters now." She reiterated, "When we first met we had an instant friendship and now we're more like sisters. We love each other like sisters."
Osment became well-known for her role on Hannah Montana, and although she's moved on from the show, it was still a huge part for her and really gave her career a boost.
Emily Osment really became a teen star in the 2000s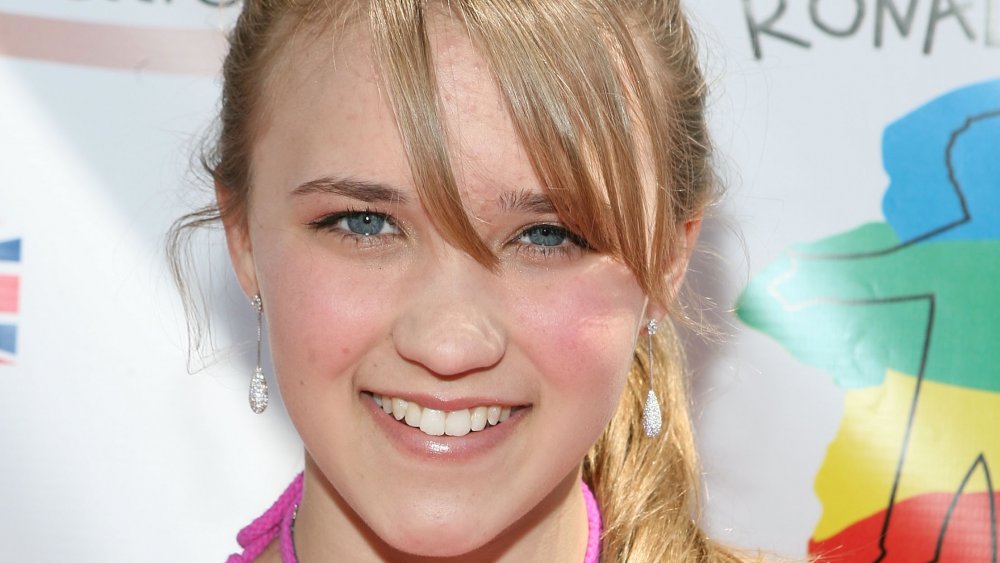 Michael Buckner/Getty Images
Because of Emily Osment's huge success on Hannah Montana and on the Disney Channel, it's no surprise that the actor became a smashing star in the 2000s. And even though Osment wasn't the lead character in Hannah Montana, she still got plenty of recognition for her role.
In an interview with Tribute, Osment explained that, due to her fame and success, she had some difficulties going out in public. "it's a little crazy but my friends totally understand and totally get it and work around it which is good," she said of having to arrange when to go see a movie so she won't get mobbed by fans. Earlier, the star revealed in an interview with Seventeen that "sitting on a beach eating pancakes with whipped cream" would be her idea of heaven on earth. Unfortunately, it wasn't quite so easy to sneak away without attracting public attention. Yet and still, Osment stayed in the business and her stardom continued to rise.
Emily Osment had to change up her schooling for her job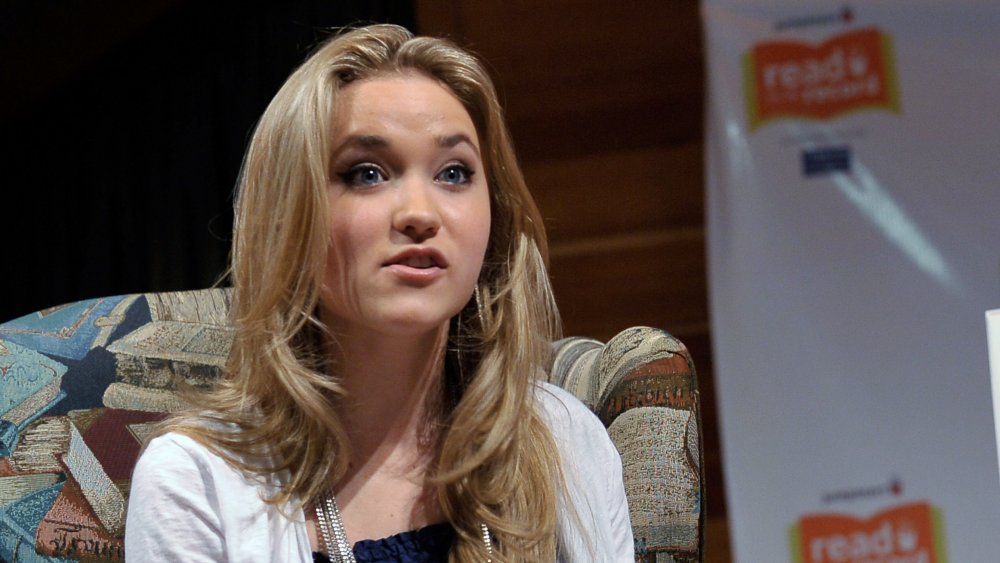 Charley Gallay/Getty Images
You may assume that child actors have never had to go to school. While that could be the case for some, Emily Osment actually did attend school for most of her life. But, when her scheduling got complicated, she had to take a step back.
In an interview with Tribute, Osment explained why she had to change things up. "I used to go to a regular, private high school but I was only there a week out of the month," she said. "The teachers I don't think really believed that I was actually working, that I actually had a job (laughs) or something but it didn't work with the schedule so we switched to an online school." Osment may have left traditional high school, but she was able to maintain the friendships she had made, which is pretty sweet.
Emily Osment has always been musical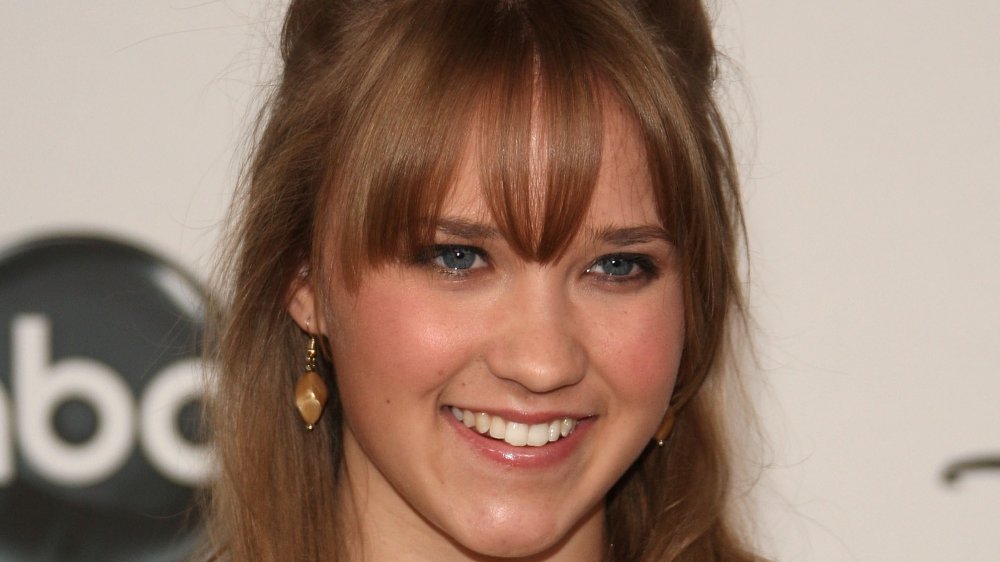 Frazer Harrison/Getty Images
Like many other Disney Channel stars before and after her, Emily Osment launched her own music career while starring on the network. Despite launching her music career after landing Hannah Montana, though, Osment maintained that she'd nearly always been musical. And, according to her, Disney didn't push her towards a music career at all.
In an interview with Tribute, Osment explained that music has long been an integral part of her life. "It was before I even got involved with the Disney Channel or The Mouse in general," she said. "I grew up with music definitely. And then when I was a teenager we decided that maybe it was a good idea to kind of share some of this stuff so I got management and I was hooked up with some songwriters and I just started the journey and I really enjoyed it."
After Hannah Montana, Emily Osment got her own show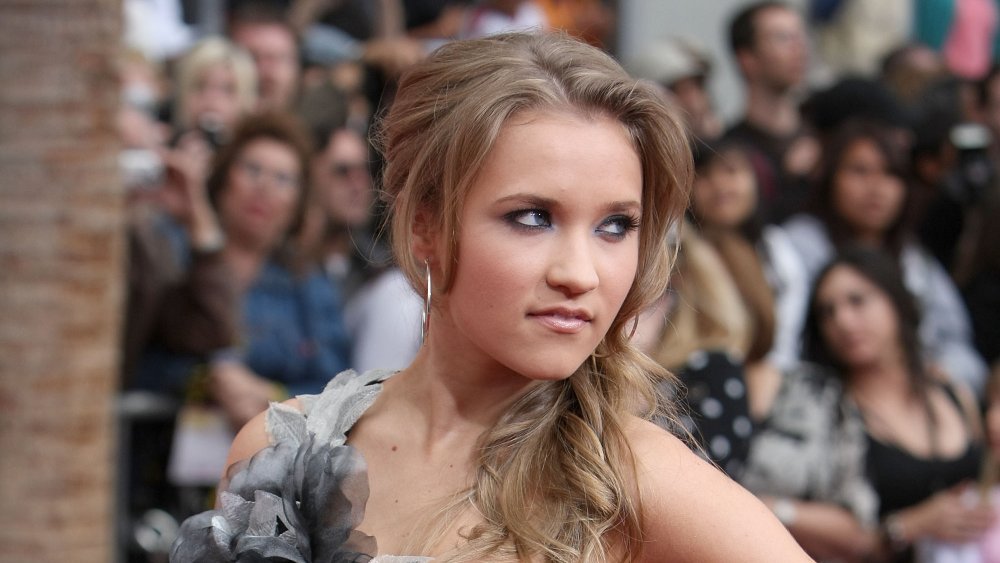 Kristian Dowling/Getty Images
After Hannah Montana wrapped up, Emily Osment began trying out different kinds of roles, like voice acting. Post Hannah Montana, Osment also went on to appear in many different projects — from shorts to series. But, in 2014, Osment was fortunate enough to land her own show on what was then ABC Family called Young & Hungry.
While the show was a sitcom like Hannah Montana, Osment was no longer on The Disney Channel, and she explained that the show had a lot more adult humor to it than she was used to.
"It is physical [comedy] and it is a sitcom, but it's older and it's sexy and it's funny, and it's a different style," she said in an interview with MTV News. "It pushes the limits for ABC Family." Osment also explained that although the show contained a lot of sexual innuendo, it was always funny. "Whenever our writers write something a little risqué or sexy, it's never for the effect of it being sexy, it's always for the effect of it being funny," she said. Young & Hungry was a great transitional role for Osment and really showed off her range.
Emily Osment got to star in a Hallmark Channel Christmas movie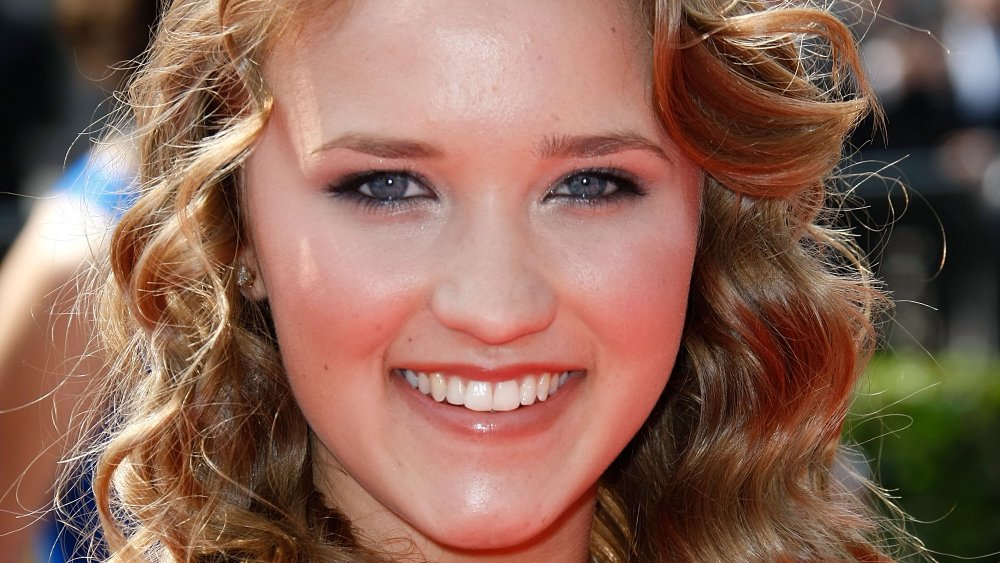 Michael Buckner/Getty Images
Sadly for fans of Emily Osment's hilarious comedy Young & Hungry, the show drew to a close in 2018. Although Osment had to say goodbye to another huge part of her life, that didn't mean the actor's career was even close to slowing down. In fact, it was far from it. In 2018, after Young & Hungry ended, Osment got to do what it seems a lot of actors do after leaving a series: join the Hallmark Channel.
Osment starred in the made-for-TV movie called Christmas Wonderland, making fans of Osment and Hallmark holiday movies all sorts of excited to see her make her Hallmark Channel debut.
Osment enjoyed making the Christmas movie, which makes sense given she loves holiday traditions in general. "We'll make chocolate-covered peanut butter balls every year," she said of her family's Christmas traditions in an interview with the network. "They take forever, there's about 90 steps to making these things." Starring in a Hallmark Christmas movie is almost a rite of passage, so Osment can cross this one off her list.
Emily Osment appeared in a few other projects after Young & Hungry ended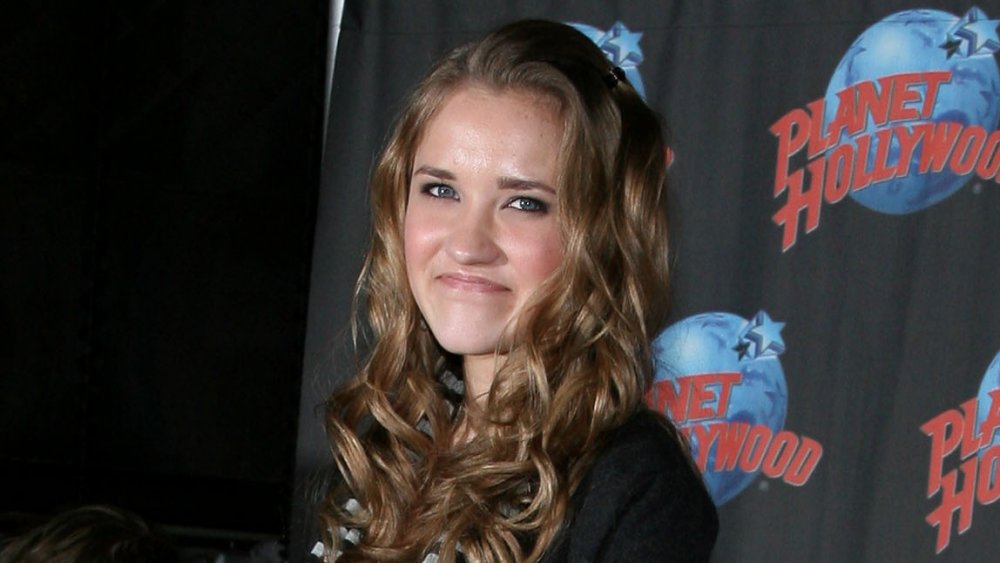 Fernando Leon/Getty Images
Though Emily Osment had been widely-known for her role on Hannah Montana, and even the more grown-up, yet still tame, sitcom Young & Hungry, one of her other projects along the way was much riskier in terms of content — and she couldn't have been more thrilled with it. The show, called Cleaners, only had one season, but it was definitely an important moment in Osment's career.
In an interview with The TV Page, Osment explained that the project was the perfect next step for her to really push herself. "It is so hard for females in the industry in so many different ways," she said. "And especially for me, coming from a Disney background and trying to delicately move forward with my career and move forward with my choices and make mature choices and do interesting projects, but not leave an audience behind while doing that."
She continued, saying, "This show, I thought, was a good way to make that step." Obviously, Osment is more than just her Disney Channel past and Cleaners helped her realize that.
Emily Osment's guest role on Mom was important for her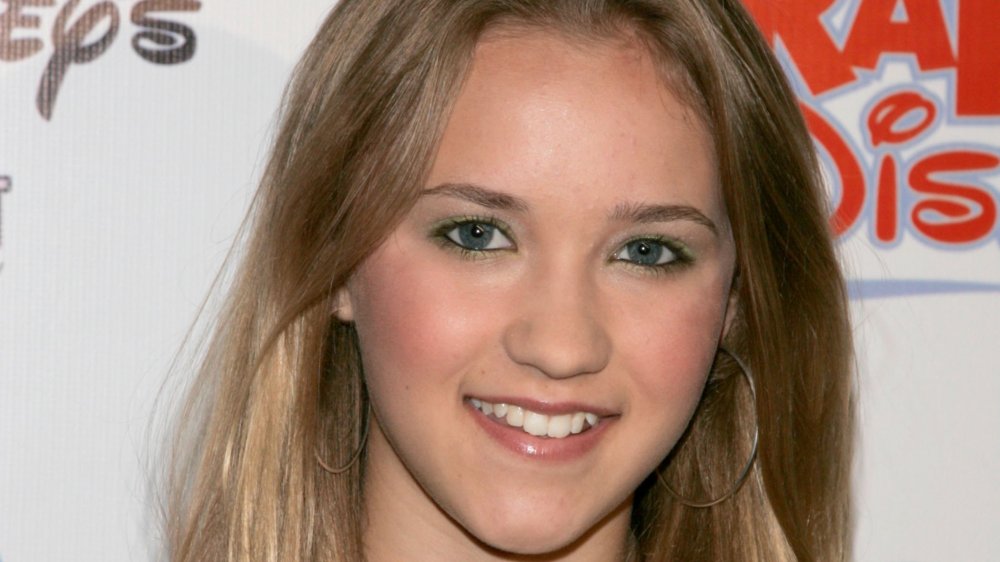 Kevin Winter/Getty Images
In the midst of her time on Young & Hungry, Emily Osment was able to lock down a pretty cool guest role on a CBS sitcom, Mom. In the show, Osment played Jodi, a recovering meth addict with a tragic story. Unlike many of her roles, this was a dramatic departure from her Disney Channel days.
In an interview with CBS, Osment explained why she was so excited to change things up a bit. "I think every actor can agree that when you've been playing a certain character for awhile — no matter what that role is — it's always attractive to try something that's different," she said. "I've always loved dramatic roles and this was a unique experience because it was a very, very dramatic role in a four-camera sitcom setting."
Osment added that she was super grateful to even get to work on the show. "It's been kind of a dream to get called back in for this," she explained. "And I'm surprised every week when they say they want to have me back." Clearly, Mom was an exciting project for Osment.
Emily Osment doesn't think she transitioned from child to adult star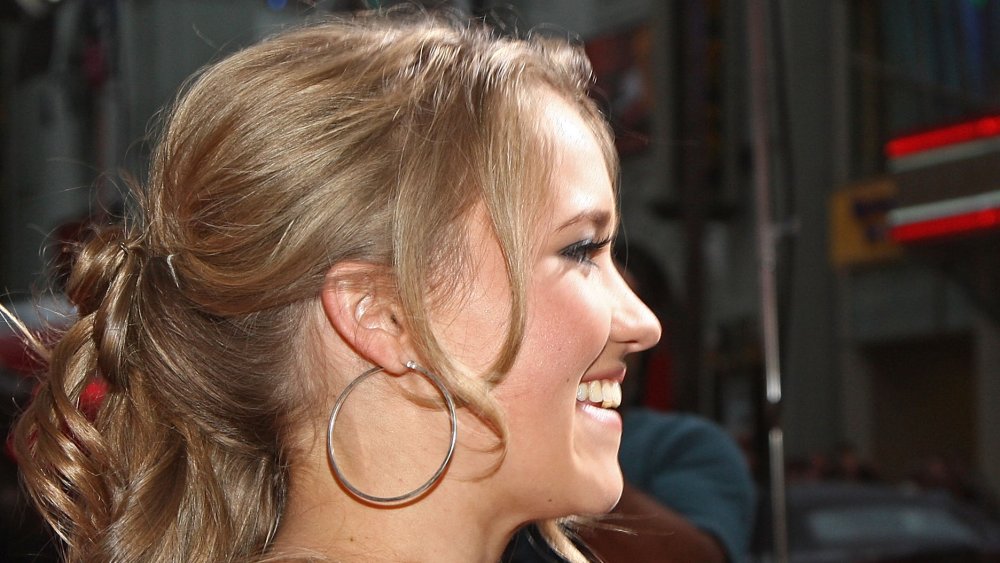 Alberto E. Rodriguez/Getty Images
Though there's really no denying the fact that Emily Osment was once a child star, she doesn't really consider there being a separation between child acting and acting as an adult. To be fair, Osment has had a fairly consistent career, and has done a good job in taking increasingly grown-up roles.
When CBS asked Osment what it had been like to go from a child star to an adult star,  Osment explained, "I don't think there necessarily was a transition," she said. "I didn't really feel that at all. I've been very fortunate to keep working throughout all my awkward, weird teenager years and when I was in college. Then pilot season brought me out of college and I started working on Young & Hungry. It just sort of flowed.I haven't really thought about it as a transition; I've just been thinking about it as my career." Osment may have had a stunning transformation, but that doesn't mean she's had an awkward time getting used to adult stardom.
Emily Osment's role in Almost Family is intense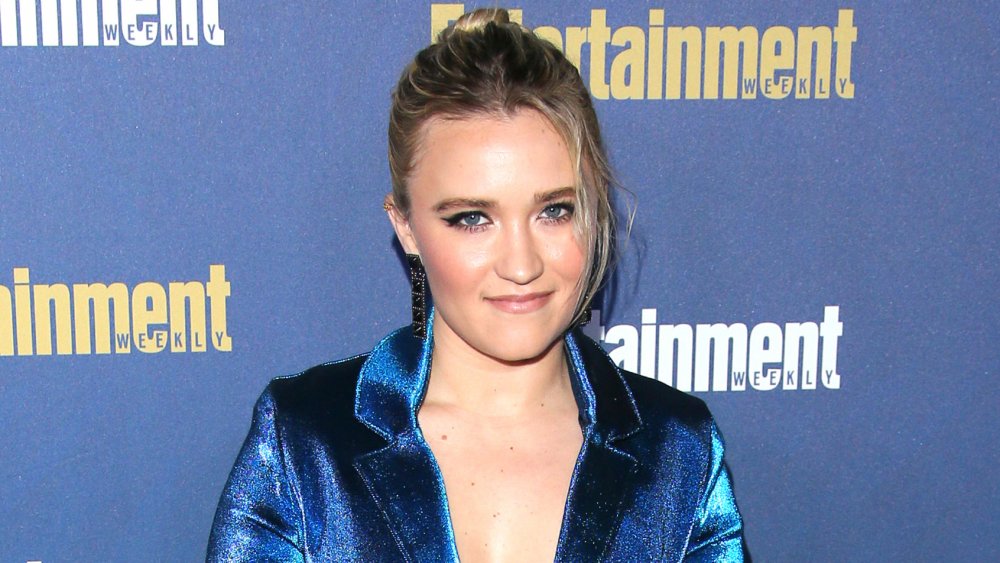 Jean Baptiste Lacroix/Getty Images
Emily Osment has been quite a busy bee throughout her entire career. As of this writing, she hasn't really slowed down when it comes to starring on shows or working on projects. Her role on the Fox drama Almost Family is no exception. The series is super intense, as it follows Osment's character, Roxy, as she learns her parents aren't actually her biological parents. Additionally, she has sisters out there she doesn't even know!
The show deals with the subject of infertility and, in an interview with Parade, Osment explained how awesome it's been to hear from fans just how the show had impacted them. "It's women and men saying either I was a donor child or my mother did in vitro or something like that," she said. "It's a really cool conversation starter," she continued, "and I think that a whole part of our show is sitting down with your family, your genetic family or your chosen family, and talking."
On Almost Family, Osment gets to play a complex character and deal with complex issues — and she definitely rocks it.