This Is How Much Ivanka Trump Is Really Worth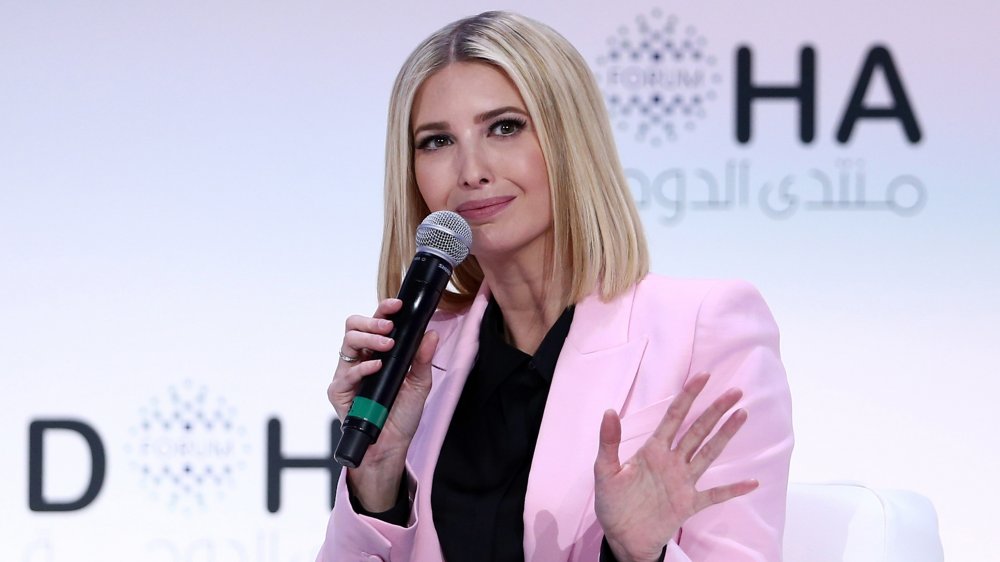 Mustafa Abumunes/Getty Images
Ivanka Trump is a contentious figure in contemporary American society, never mind politics. The second eldest Trump kid, after Don Jr., is known for working closely with her president father almost as his right-hand woman at times. Before she was making her mark at official gatherings, however, Trump was working as Executive Vice President of Development and Acquisitions for the Trump Organization. She even popped up on The Apprentice, so close were her ties to The Donald. 
These days, the businesswoman, writer, heiress, and former model remains resolutely tied to him, for better or worse. She's racked up quite a fortune even while vast swathes of the country turn against her, though, which is surely somewhat comforting in the face of ongoing criticism about the relationship.
Brand partnerships netted Ivanka Trump a massive fortune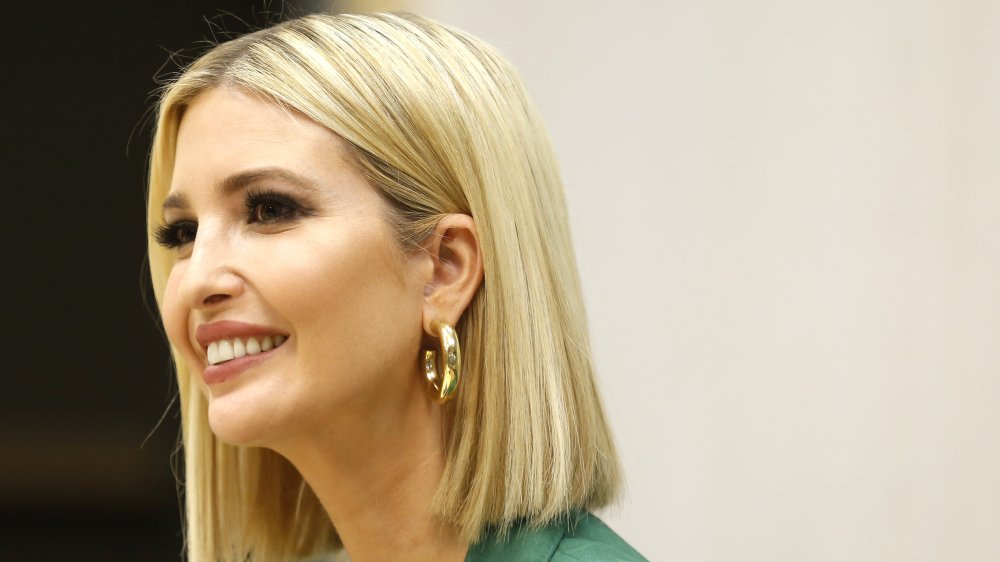 Ron Jenkins/Getty Images
Celebrity Net Worth confirms Ivanka Trump attended Georgetown but graduated from the University of Pennsylvania. Post-college jobs included a stint at Forest City Enterprises, before she moved into the lucrative fashion world beginning with a line of luxury jewelry called Ivanka Trump on Madison Avenue. The fashionista also released her own line of handbags and shoes, while her retail line generated more than $75 million annually in revenue within just a few years of launching. A subsequent womenswear line hit a massive $100 million in yearly revenue.
Thanks to licensing, Trump received a 7 percent cut of the wholesale earnings for these ventures, which generated around $10 million a year pre-tax for her personally. Aside from The Apprentice, Trump also hosted the 1997 Miss Teen USA Pageant and has made several other TV appearances in the intervening years. She's also written three books, similar in tone to her famous father's authorial offerings.
Ivanka Trump's marriage to Jared Kushner is hugely profitable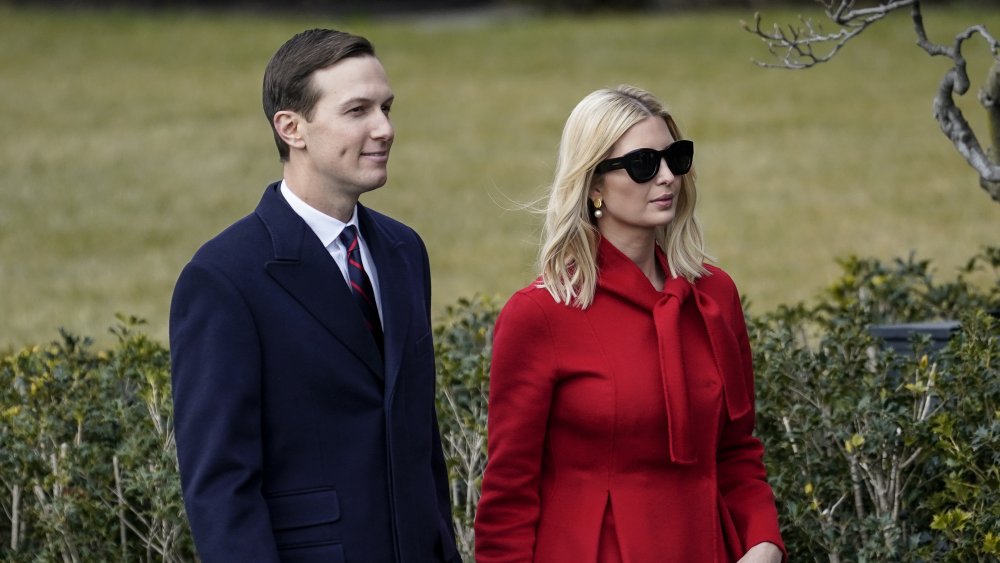 Drew Angerer/Getty Images
In 2009, Trump married businessman Jared Kushner, with whom she now has three children. An April 2017 financial disclosure revealed the couple are the beneficiaries of a massive $740 million worth of real estate and investment holdings. Although Celebrity Net Worth puts their combined worth at $800 million, a June 2018 report from Money puts it north of $1 billion. The couple share a variety of lucrative business interests, earning a combined $82 million in 2017 alone. 
Kushner family's real estate business holds more than $7 billion in real estate nationwide, and Trump herself made $12 million in 2017, all while working in an unofficial capacity for the Trump White House. She told the Associated Press firmly, "His [Kushner's] wealth, and our wealth, collectively and independently, was created prior to government service and prior to anyone in our lives having run for elected office." Tiffany Trump, by comparison, is worth considerably less, so regardless of how they make their money, there's no doubting the Kushners' partnership is a productive one.