Here's How Much The Friends Cast Could Make From The Reunion Special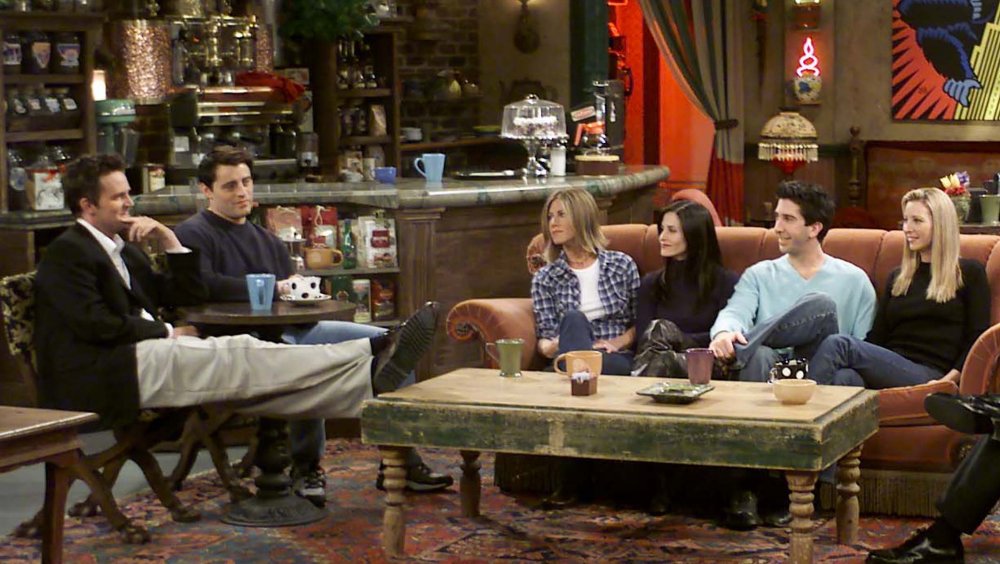 Getty Images/Getty Images
If the stars align and all goes well, we could all be watching Friends get back together in a few months when the new Warner Bros. streaming service, HBO Max, launches in the spring. The Wall Street Journal says Warner Bros. is close to a deal for a Friends reunion special, which could earn Courteney Cox, Jennifer Aniston, Lisa Kudrow, Matt LeBlanc, Matthew Perry, and David Schwimmer between $2.25 million and $2.5 million each. And the six stars aren't the only folks that Warner Bros. are hoping to reunite for the special, they're trying to lure back the show's original creators, David Crane and Marta Kauffman, too.
But don't expect that the show will pick up where Ross, Rachel, Chandler, Monica, Joey, and Phoebe left off nearly 16 years ago. The Wall Street Journal says we're to expect a special that features retrospectives and interviews with the cast. No host has been identified for the reunion either, but there is talk that Ellen DeGeneres could be picked to host the show, since she's also producing content for HBO Max.
The multi-million paychecks are small change for Friends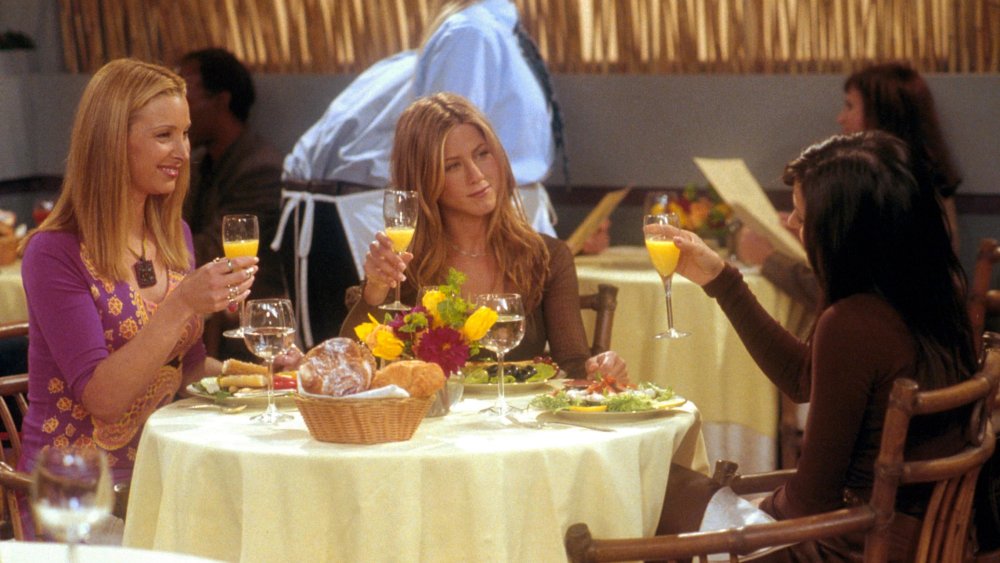 Getty Images/Getty Images
Friends may have wrapped up in 2004, but it's still making its stars and producers more money than most of us will see in our lifetimes. Thanks to syndication, Friends makes $1 billion a year for Warner Bros., and thanks to savvy managers, Courteney Cox, Jennifer Aniston, Lisa Kudrow, Matt LeBlanc, Matthew Perry, and David Schwimmer each still make about $20 million a year off of that deal, and that paycheck represents about 2 percent of the money made off syndication (via USA Today).
But none of this should surprise those of us who are Friends fans, because we're probably among those who made Friends one of the most binge-watched shows in 2018, with Grey's Anatomy taking the number two slot (via Variety). And in order to take the show off Netflix so it could run on HBO Max, WarnerMedia outbid Netflix for streaming rights for a deal that is worth $425 million over five years.