The Stunning Transformation Of Ashley Tisdale
Ashley Tisdale hit her stride after perfecting the drama queen persona in her role as Sharpay Evans in the High School Musical trilogy. The actress had already spent a decade in the limelight, starring in a Broadway production and appearing in commercials before landing a recurring role in the Disney sitcom The Suite Life of Zack and Cody. But it was the pink and primped Sharpay that signaled Tisdale's success.
There was a downside to that breakout role, however, as the actress feared being typecast for the rest of her career. "I think people in this business put you in a box and label you for what they think they know of you and what character you have played," she told New You Magazine. "Sharpay was such an awesome character, but at the end of the day it was a character; it wasn't me."
So when Tisdale's character graduated from East High, the actress began a drastic transformation of her own — morphing from Disney star to seasoned singer and actress. Here's a close look at how much Ashley Tisdale has transformed over the years.
Ashley Tisdale started her career when she was 3 years old
Landing her first role in a JCPenney commercial at the age of 3, as reported by People, Ashley Tisdale continued to star in a slew of TV commercials as a toddler, graduating to the Broadway stage at the age of 8, when she landed the role of Young Cosette in the production of Les Misérables, as noted by Playbill. She even sang at the White House for then-President Bill Clinton when she was just 12 years old, according to All Music. 
However, Tisdale's parents insisted she work in retail as a teen. Taking jobs in stores where she shopped the most — Windsor, Hollister, Wet Seal, and Abercrombie and Fitch, according to BuzzFeed — the star defined her short-lived career in the Southern California mall circuit as less than glamorous. "Sometimes you have to scrub gum off the floor, sometimes, managers are not the nicest," she told Media Village. "But honestly, it's really humbling. So I'm grateful because it keeps you grounded, and it makes you really grateful for all the opportunities that come along."  
Ashley Tisdale auditioned for a lot of Disney Channel Original Movies
Ashley Tisdale auditioned on the Disney circuit for quite some time before scoring a part. She was turned down for Zenon: Girl of the 21st Century and the TV movie Tru Confessions, which starred Shia LaBeouf. She told BuzzFeed that, while she would make it to the final round of auditions, she never seemed to get the part. "I just would always be the last two and I would never get it, and I was so bummed out that I didn't get it that I didn't even audition for Disney for a long time," she recalled. Fortunately, she did secure one big Disney Channel Original Movie: High School Musical. "I mean, out of all of them, I'm so glad I got that one," she said. "That was the best experience."
And she kept more than memories from the experience. "A lot of our clothes are in Hall of Fames, and they didn't have Sharpay's stuff, and Disney tried so hard to get the clothes from me," she said. "And I was like, 'No, this is mine.'"
Disney helped Ashley Tisdale prepare her for the rest of her career
After being cast as Maddie Fitzpatrick in The Suite Life of Zack and Cody, alongside Brenda Song and twins Dylan and Cole Sprouse, in 2005, Ashley Tisdale learned how to multitask for the network TV giant. She went on to voice Candace Flynn for the company's animated Phineas and Ferb series before landing the role of High School Musical's Sharpay. During an interview with CBS Los Angeles, she said each of those roles shaped her career.
"I think Disney and all of the different projects I did there really prepared me to live the life that I'm living," said Tisdale. She explained, "I had a lot going on and I think that really prepared me to move on from that and have my hands in a lot of different things."
And when HSM was released, fame really hit home. "High School Musical had just come out and I just remember being so insane," she told BuzzFeed. "I went to like one of my favorite stores and they had to shut down the store."
Ashley Tisdale underwent plastic surgery in 2007
Ashley Tisdale began to morph physically in 2007, changing hairstyles and making bolder fashion choices. When she underwent a rhinoplasty procedure for medical reasons, many criticized the change. "Growing up I always knew I had a deviated septum on the right side of my nose, which caused trouble breathing," Tisdale, bandaged at the time, told People a few days after her surgery, explaining the severity of her condition which included several small fractures. Fans and critics unfortunately spoke harshly of the change, which forced Tisdale to vehemently defend her motives. "I didn't do this because I believe in plastic surgery," Tisdale stated. "I did this to help my health."
A year after her original surgery, it was reported that Tisdale had a second nose job and breast augmentation. However, in reality, she traveled to New Zealand to film a movie. "People think I went away to have more work done. But I didn't," she told People.
An on-set accident forced Ashley Tisdale to reinvent her workout routine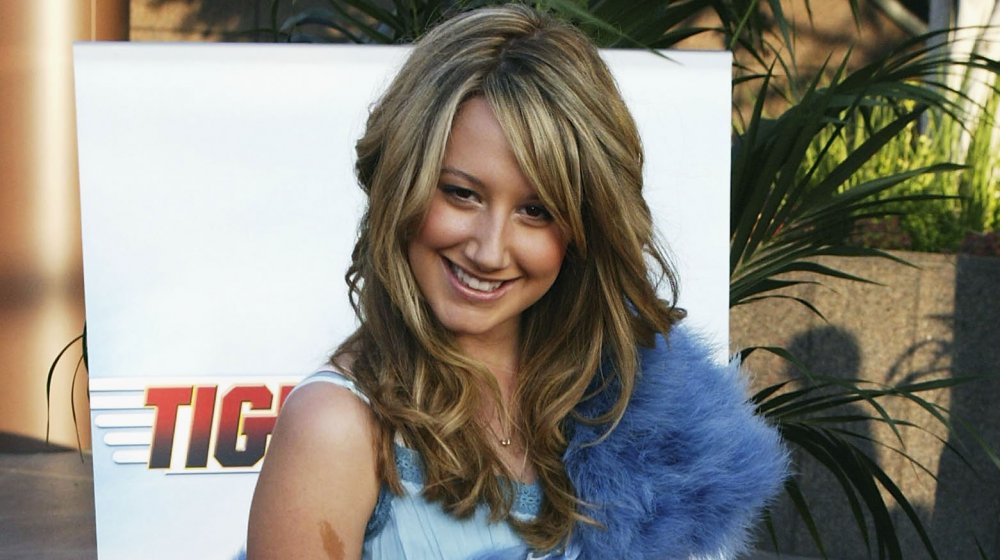 Frazer Harrison/Getty Images
Ashley Tisdale discussed her aversion to the gym with Shape magazine, noting that she was forced to reinvent her health and fitness routine after injuring her back on the set of The Suite Life with Zack and Cody. "It was a bad fall, and it really started hurting when I was dancing on tour," she said. "In order to get my back stronger, I knew I had to strengthen my core."
Describing her former relationship with the gym as "torture," Tisdale said she upped her fitness game with a mix of cardio and weight training. Describing herself as too thin, she shared, "I felt like someone could break me in half. I realize now that being a bit more curvy and toned is so much more beautiful."
She noted that paying more attention to her family health history also helped. Discovering that her grandfather was diabetic and her mother was pre-diabetic, the star began to take a more vested interest in nutrition. That's when she truly became aware of the importance of healthy eating and exercise.
Ashley Tisdale experimented with beauty and fashion choices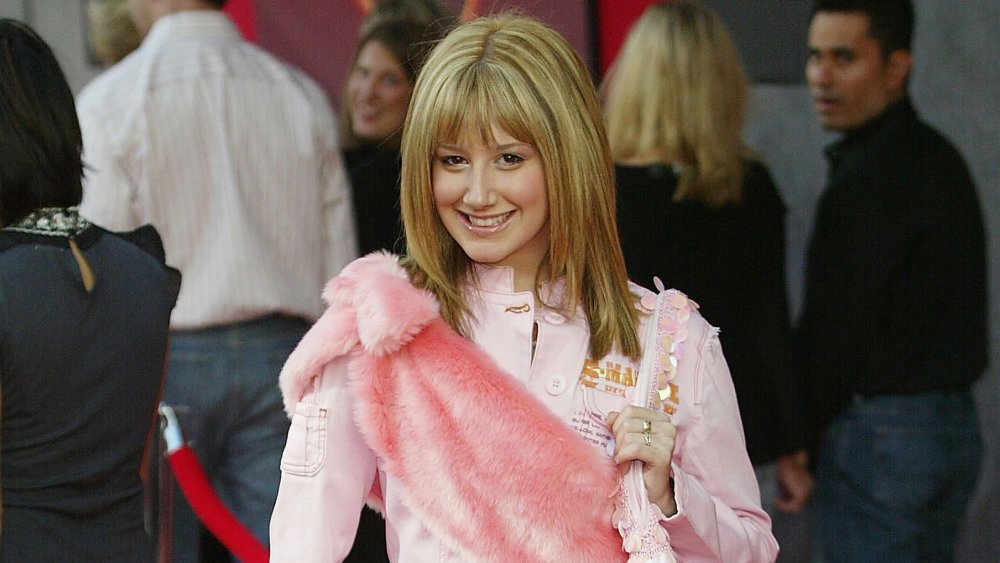 Frederick M. Brown/Getty Images
Actress Ashley Tisdale has made subtle changes to her look over the years, ditching her platinum blonde locks for more natural shades and toning down her makeup and fashion choices too. However, she told Glamour she has no regrets about the beauty and style decisions she has made on the red carpet. "I mean, I tried everything back in those days," she noted. "And I was super unapologetic about it."
The star's look has matured since. She ditched the bright makeup shades for more natural dewy skin and even became a brand ambassador for Neutrogena. She detailed her beauty secrets for Glamour, sharing that she makes sure to take her makeup off and wash her face each morning and night. She explained, "Even in my twenties when I went out with my friends, I would come home and take my makeup off. It's just never good to leave that stuff on your skin. You'll always break out from it."
Ashley Tisdale's health and fitness transformation landed her on Maxim's Hot 100 List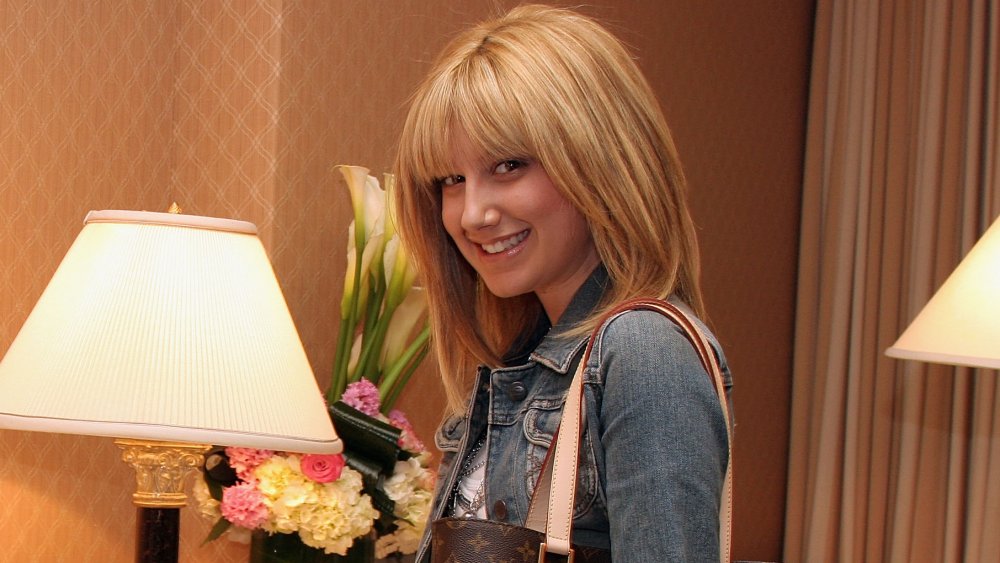 Marsaili Mcgrath/Getty Images
After making fitness a priority and enjoying the resulting curves, actress Ashley Tisdale earned seventh place on Maxim's Hot 100 List and the bragging rights that go with such a title. "I just found out I am No. 7, and number seven is my lucky number. I am freaked out and just blown away," she told E! News when the list was announced.
Tisdale said she'd worked on her body and health with the help of her personal trainer and a balanced diet. Maintaining healthy eating habits during the week, the actress would indulge on the weekends. However, she balanced out her imbibing by hitting the gym seven days a week — no days off. "I always take time to work out and at least do a little cardio and weights every day," the High School Musical star said.
Ashley Tisdale broke free from her Disney roots in 2010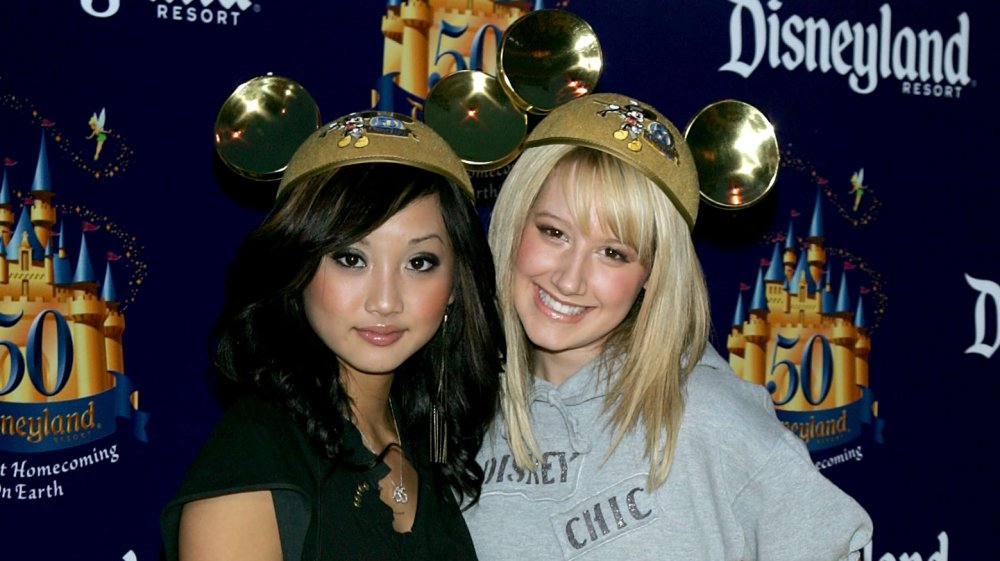 Frazer Harrison/Getty Images
After finding success in the music studio, Ashley Tisdale returned to acting in 2010, landing a small screen role in the CW drama Hellcats, which chronicled the fictional story of a college cheer squad. "It was the best choice for me," she told the Sioux City Journal. "It was a drama. It didn't involve singing and (the character) wasn't like Sharpay."
Specifically, Tisdale said she enjoyed challenging herself to learn the proper "flying" moves. After a few days on set, the actress asked if she could participate in the stunts herself. "You have to be a little bit crazy to be a cheerleader," she shared, "and I'm a little bit crazy."
She noted the fact that the show was filmed in Vancouver, British Columbia, and offered her independence, forcing her to move out on her own — a rite of passage she never experienced since her Disney career launched directly after high school. "This is me out on my own," Tisdale told the publication. "I'm vacuuming. I'm cooking and cleaning. It's great."
For years, Ashley Tisdale dealt with anxiety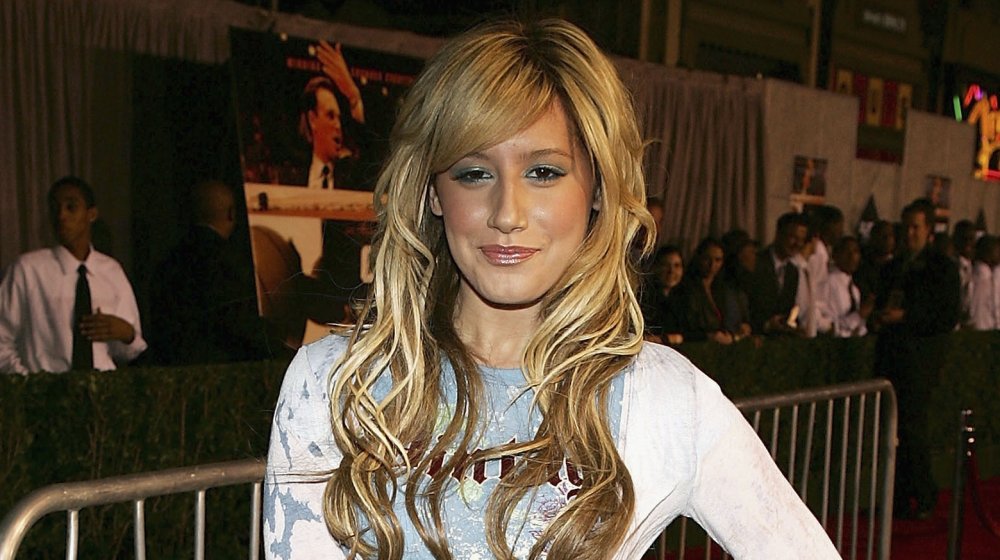 Frazer Harrison/Getty Images
Responsible for two pop albums in the early 2000s – Headstrong and Guilty Pleasure – Ashley Tisdale put music on hold for close to ten years while she focused on acting. Moving away from her Disney persona and tackling roles in shows like Sons of Anarchy and Scary Movie 5, Tisdale admitted that the change in the characters she portrayed was a challenge. 
When she released her third album, Symptoms, in 2019, the Suite Life of Zack & Cody actress defined her inspiration for the rercord as the anxiety she faced throughout much of her career. "I read this self help book — Attacking Anxiety and Depression by Lucinda Bassett — and it was basically about attacking depression, anxiety and chronic stress," Tisdale told Paper magazine. "That's when I realized that I actually had depression." She said this revelation through self-help is actually what led her back to the studio.
Ashley Tisdale launched a production company with her sister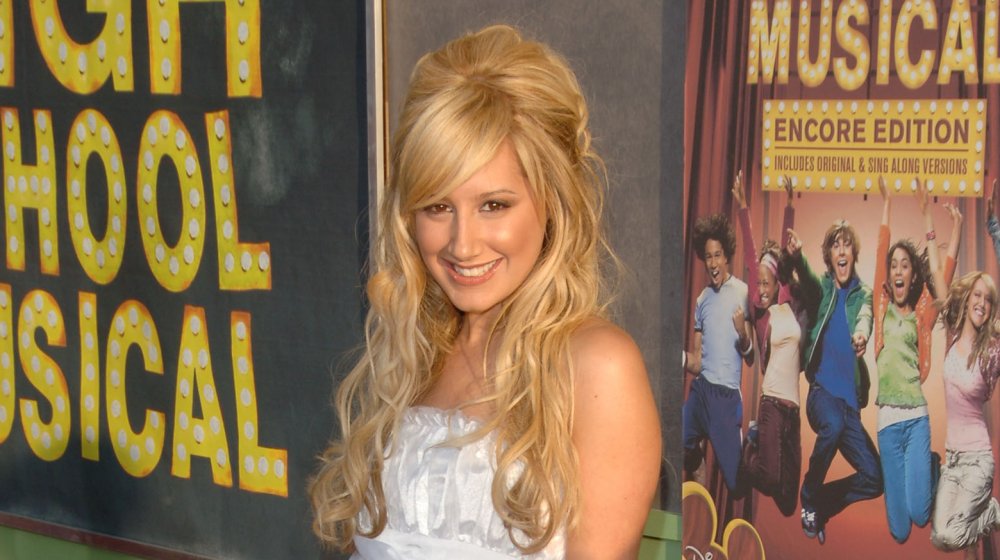 Stephen Shugerman/Getty Images
Around 2008, Ashley Tisdale launched Blondie Girl Productions with her sister, Jennifer. The Los Angeles-based production company, which develops programming focused on a female millennial audience, had a breakout hit with the Freeform show Young and Hungry, which starred Hannah Montana's Emily Osment. But for Tisdale, the move from acting to producing was a challenge. "When I started the company it was really hard for people to take me seriously," she told Forbes. "When I was pitching to networks, because they obviously knew me as an actor and we were a female production company, it was a little difficult at first."
In addition to Young and Hungry, Blondie Productions has also created content for E! and MTV. A Scooby Doo spin-off titled Daphne & Velma was also a hit. "I do feel that the company definitely has blossomed," Tisdale said. "I feel so proud of the company and so proud that we've come this far. We've shown people that we know what works and that we know what we're talking about."
Ashley Tisdale married musician Christopher French in 2014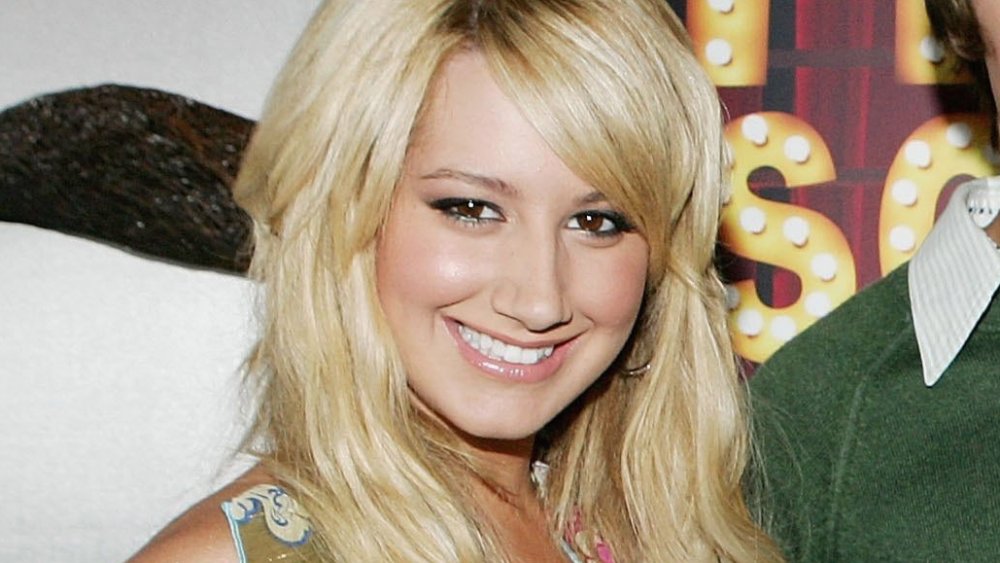 Patrick Riviere/Getty Images
Ashley Tisdale tied the knot with Annie Automatic frontman Christopher French in a small private ceremony in Santa Barbara in 2014, and she hasn't been shy about giving her hubby lots of PDA on social media since. Calling him "humble, talented, always there if someone needs you, and such a great listener" in one of her posts, Tisdale displays a lot of affection for the man she's been dating since 2011.
"I would just say communication is a really big thing, no matter what. That could be any kind of relationship — friends, parents, boyfriend or husband," Tisdale told Life & Style. Calling communication the key to being honest with yourself and your spouse, the actress told Us Weekly that the couple is extremely focused on making each other "No. 1." Tisdale said, "It's crazy to balance everything. But, you know, I think that pretty much every night we hang out, and pretty much on the weekends we're like, 'Okay, let's do a specific night where we'll do a date.'"
Inspired by her love of makeup, Ashley Tisdale launched a brand of cosmetics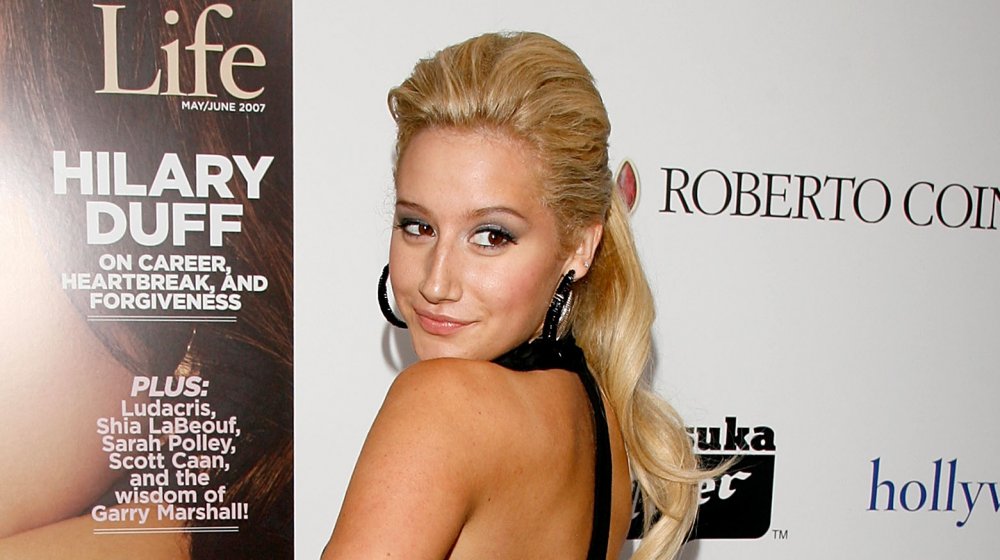 Kevin Winter/Getty Images
A huge fan of all things beauty, Ashley Tisdale launched Illuminate in 2018, a brand of cosmetics inspired by her own makeup usage. "It's just like how I wear my makeup," Tisdale told the Los Angeles Times. "I like to wear makeup, but I'm not layering on tons of makeup on my skin."
The packaging and the brand itself are focused on simplicity because, after researching the market, Tisdale discovered that there weren't many companies that were meeting the beauty needs of the everyday girl. Designing each product to illuminate the wearer's natural features, Tisdale gradually expanded the line to include lip glosses, eye palettes, and more. Reasonably priced and marketed as "beauty your way," Illuminate has found success. 
Tisdale reportedly plans on continuing to expand upon Illuminate's success, turning it into an entire lifestyle brand. "There's a lot more than just makeup that we're going to be doing," she shared.
This is what Ashley Tisdale has learned helps her when she's anxious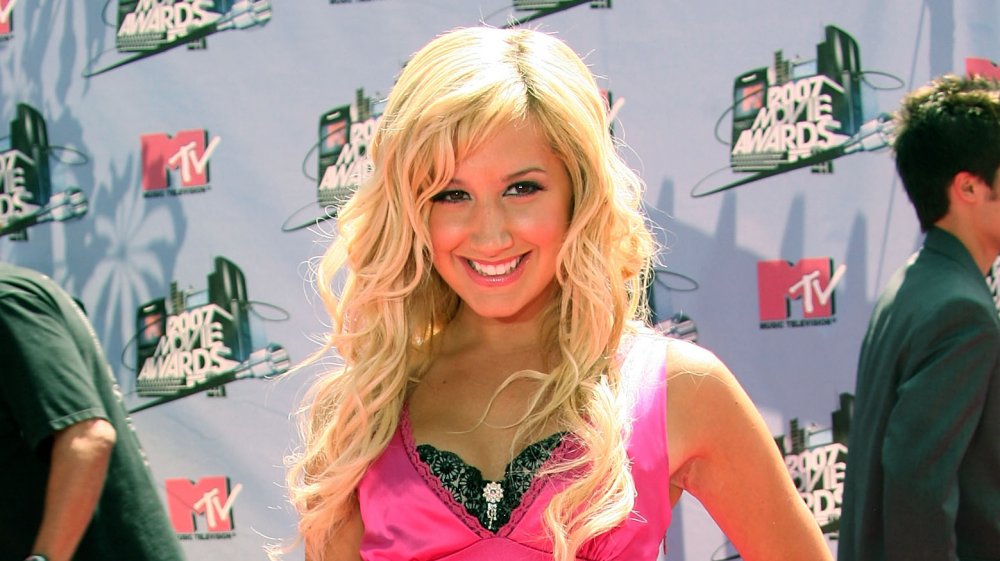 Frederick M. Brown/Getty Images
Regularly listing her hobbies as shopping, singing, and dancing, Ashley Tisdale commits to taking a little time for herself when she is not acting or recording music, calling reading and mediation the best cure for her anxiety. "For me, reading really helped calm my anxiety," Tisdale told Marie Claire. Several minutes of daily meditation are also a must for the actress. "It really centers me and focuses me," she explained, noting, "Meditation is such a huge help, especially for high stress."
Tisdale shared that she often turns to meditation apps while working on set, using the tools to stay connected to her character while she's on break. She calls the self-care an important and necessary time-out from real life. "Even if you love to work nonstop, it's important to take that time," she told Fox News. She stated, "Doing meditation helps you become super present in the moment and then you're able to be so connected in the scene."
Ashley Tisdale called her role in this Netflix show fulfilling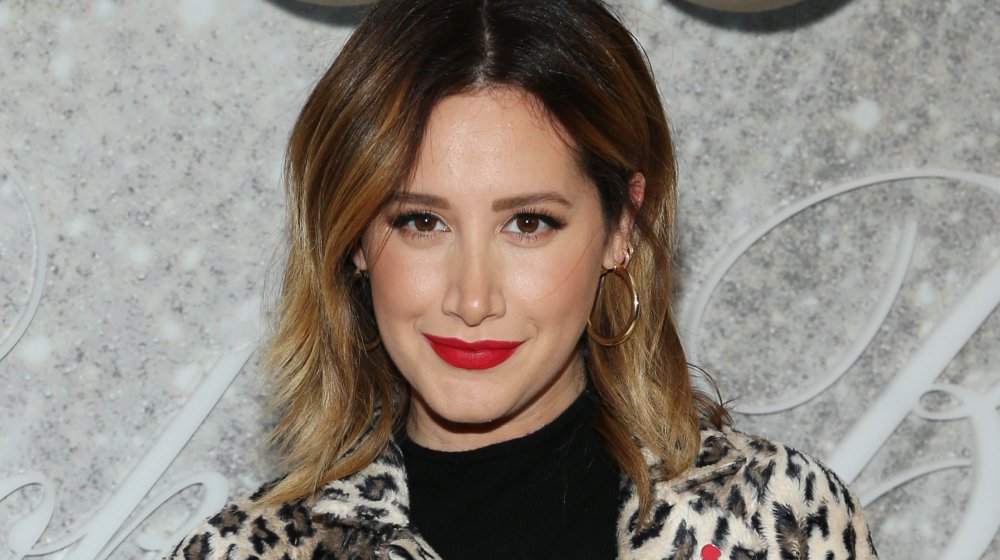 Phillip Faraone/Getty Images
In the Netflix sitcom Merry, Happy, Whatever, Ashley Tisdale stars as Kayla Quinn, a newly single woman in the midst of self-discovery who — spoiler alert! — realizes she is gay over the course of the series. She's called the role the most fulfilling part she's ever played. "I think a lot of the roles that I have done in the past have been very strong characters," the actress told Hollywood Life, noting, "With Kayla, it was just such a different situation where I got to really add things in there."
Tisdale said she enjoyed working with veteran actor Dennis Quaid and fellow former Disney alum Bridgit Mendler. In fact, Tisdale and Mendler immediately bonded once production launched. "A girl's night happened once the show was underway," Mendler, who plays Tisdale's younger sister in the series, told Parade. She added, "Ashley's been so great with being a big sister to me, so we've definitely had some great times to bond."