The Real Way To Find Out What Face Shape You Have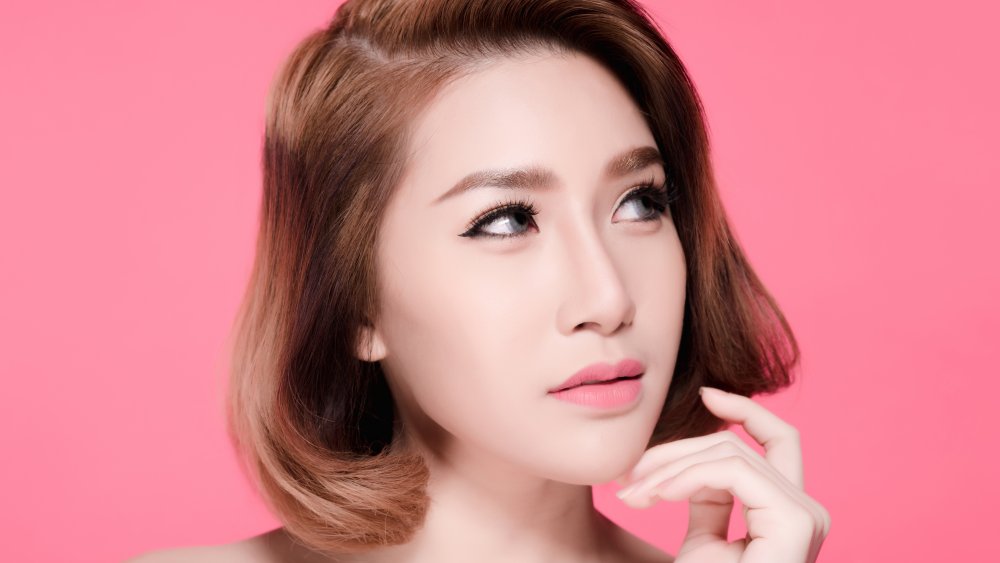 Shutterstock
These days it pays to know your face shape. Not only can being aware of whether you have a round, oval, square, or heart-shaped face make choosing what sunglasses will suit you all that easier, it makes deciding on new hairstyles and hats easier too. But how exactly do you know what face shape you have? And how do you know you're right?
According to Philippe Barr (via Allure), creative director at Frederic Fekkai Salon in Palm Beach, the first thing you need to do is tie your back or push it back using a headband so "the outline of your face is fully exposed." Then, you need to determine what part of your face is the widest. 
"Face shapes that are widest at the cheekbones are a typically a round face shape," New York-based board-certified plastic surgeon Norman Rowe told Allure. "If your jaw is the widest part of your face, you have a square face shape. In this case, the forehead, cheeks, and jawline are almost equal in width," he added. Those with a wider forehead, on the other hand, are likely to have an oval face shape.
Your jaw shape is one of the best indicators of your face shape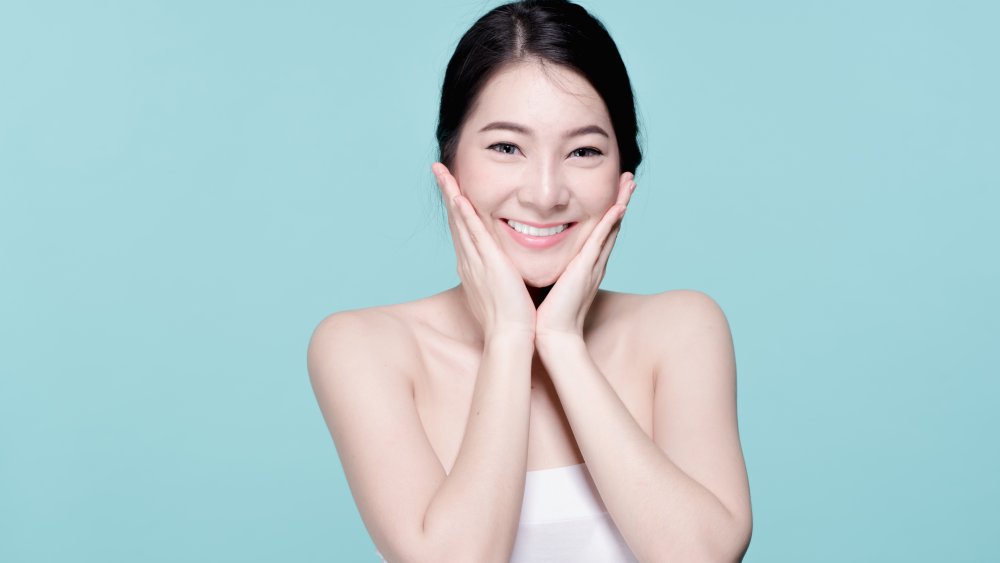 Shutterstock
However, you also need to look at the length of your face. Short faces are more likely to indicate a round face shape while a longer face is usually a sign that you've got an oval shape. In the end, if you're still not sure, it can usually be determined by your jaw. "A strong jawline usually means a square face shape," explained Barr. In comparison, a pointy jawline usually means you've got a heart-shaped face. "This face shape strongly tapers toward the chin," added Rowe.
When in doubt, get a second opinion and ask a friend or partner to study the width and length of your face, along with your jaw shape.