Why Is Gucci So Expensive?
The foundations for the House of Gucci were laid in Florence, Italy in 1921, nearly a hundred years ago, by Guccio Gucci, who had worked at London's Savoy Hotel and had wanted to bring the flavor of English nobility to his leather goods and luggage company. 
Each of Gucci's most iconic designs has a story. The horse bit, seen in various executions across the fashion house's products, is a nod to his first clients, who were described as aristocrats in search of equestrian gear. The detail even appears on the iconic Gucci loafer, one of which occupies a place in the Costume Institute at New York's Metropolitan Museum of Art. 
The brand's bamboo bag was born in the 1940s during World War II when leather was hard to come by, and it had to use other materials like linen and cane. And its floral print scarf was first designed and executed by Grace Kelly — who had then become Princess Grace of Monaco — in 1966 (via Who What Wear).
Gucci is a signifier of wealth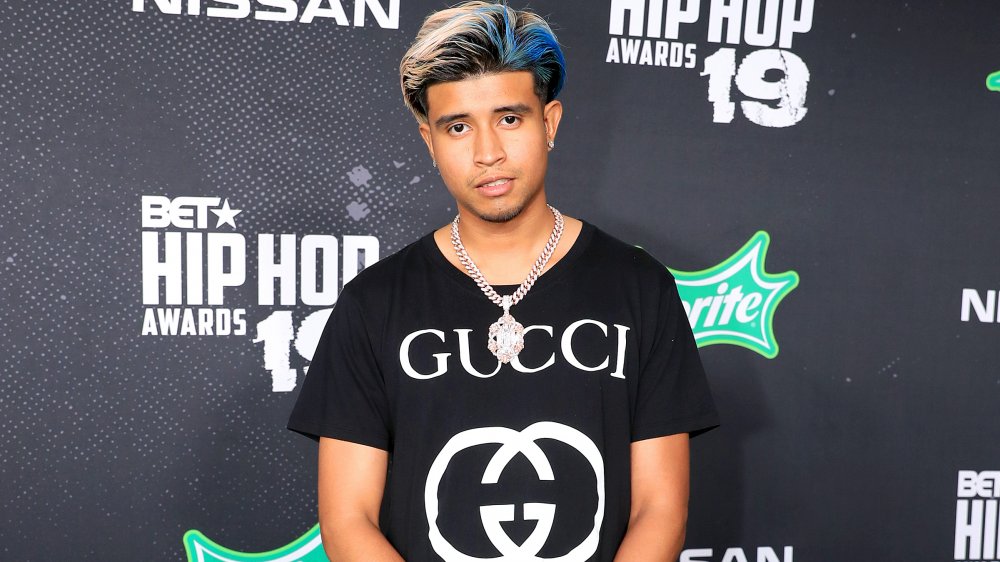 Carmen Mandato/Getty Images
If you're captivated by the brand's story and are keen not just to own, but to show off that you are a part of that mystique, then you'd have stumbled upon one of the reasons why anything that carries the Gucci brand is so expensive. With logos being the traditional sign that someone has "made it," owning a $600 Gucci shirt puts the owner in the same league as celebrities who patronize the brand (via Money Inc). 
It also signals to folks around that the owner has the right to see and be seen at exclusive sites like clubs, or at the lobby of The Four Seasons.
Gucci has high overheads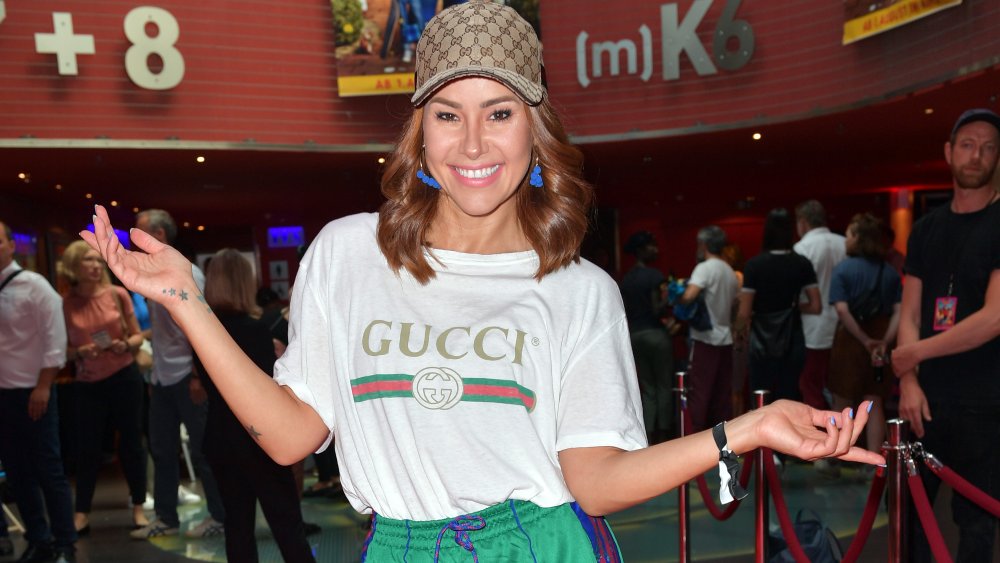 Hannes Magerstaedt/Getty Images
As a fashion brand, Gucci puts a level of care in sourcing its raw materials which a consumer is not likely to see in fast fashion. From there, luxury brands like Gucci go to designers who charge a pretty penny to create. As Alber Elbaz, designer for fashion house Lanvin, once told The New Yorker, "It is so much work. Doing a collection for me is almost like creating a vaccine. Once you create the one vaccine, then you can duplicate for nine dollars and ninety-nine cents. But see if you can create it for nine dollars and ninety-nine cents, and the answer is no."
When you're done with all that, there are the marketing costs to consider which, for a luxury fashion house, can be considerable. While Reuters says Gucci and its parent company don't reveal its advertising spend, it says Gucci's rival, luxury house LVMH (which owns the Louis Vuitton brand) spent a cool $6.3 billion in marketing in 2018.
And let's face it — because these luxury brands can't operate at a loss, so they'd have to make the money back somehow... which explains the $600 Gucci t-shirt.