How A Bathroom Led To Leanne Ford's HGTV Career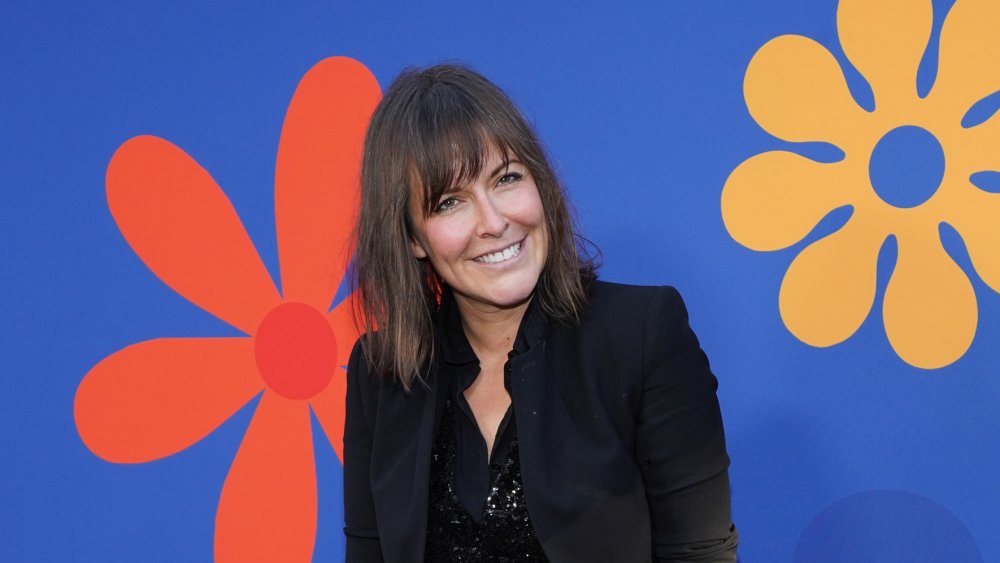 Rachel Luna/Getty Images
If you spent your whole life growing up with and getting to know someone, do you think you'd be willing to go into business with them? If you were to ask siblings Steven and Leanne Ford, stars of HGTV'S Restored by the Fords, we're guessing that the answer to that question (based on outcomes, that is), would have been a "yes."
But it didn't start out that way. After working across the U.S. as a fashion designer, Leanne returned to Pittsburgh and took on an old schoolhouse with the intent to make it her new home. While friends and family had helped her and her husband Erik Allen Ford (he took her last name) with renovations, she decided to call in a contractor who might help her with the final vision for her home: that of turning a tiny, nearly windowless bathroom with no natural light into something that could fit a bathtub (via Domino).
Leanne Ford couldn't find a contractor that could execute on her vision
By time she got to working on the bathroom, Leanne says she was exhausted, and decided to engage the services of a contractor to get the job done. "Someone came in from a large contracting company," Ford recalls. "I told him my idea: I wanted white subway tiles. A big old open shower with no curtains. No glass. An octagon-tiled floor and a tub underneath the slanted roof, right there in the shower. 'You can't do that. I've never seen that.' Now, you know I don't take no for an answer. I've been this way since I was 10 years old and painting Mom's refrigerator."
After two other contractors turned down the job, her brother Steve stepped in, because as he put it, his sister needed help and the price was right.
Leanne Ford's bathroom design led to big things
But even he had concerns, as he says, "I'm not going to lie: I felt the same way that the contractors felt. I stepped into that house and I thought, How are we going to do this? The space was tricky. It was an old house. Everything was a little bit iffy. Everything was outdated, and it needed a ton of work. But anything that Leanne wants is a little trickier than what your average human being wants. It's more of a MacGyver situation. But in the end, it's always better and more interesting that way. It's that little tweak that Leanne puts on something. It's that push that she takes to make it jump to the next level. I really respect that about her."
Once the schoolhouse project was finished, friends began asking Leanne and Steve to work on their historic homes, and what started as a project became a gig for the siblings. Leanne's work on what was now her stunning bathroom got picked up by Country Living, became a cover for design books, and which ultimately led to Restored by the Fords and a book, Work in Progress. As Leanne, who is now known for her white-on-white bathrooms puts it (via Parade), "Honestly, this bathroom has a life of its own."