The Heartbreaking Marriage Advice Bindi Irwin Got From Her Mom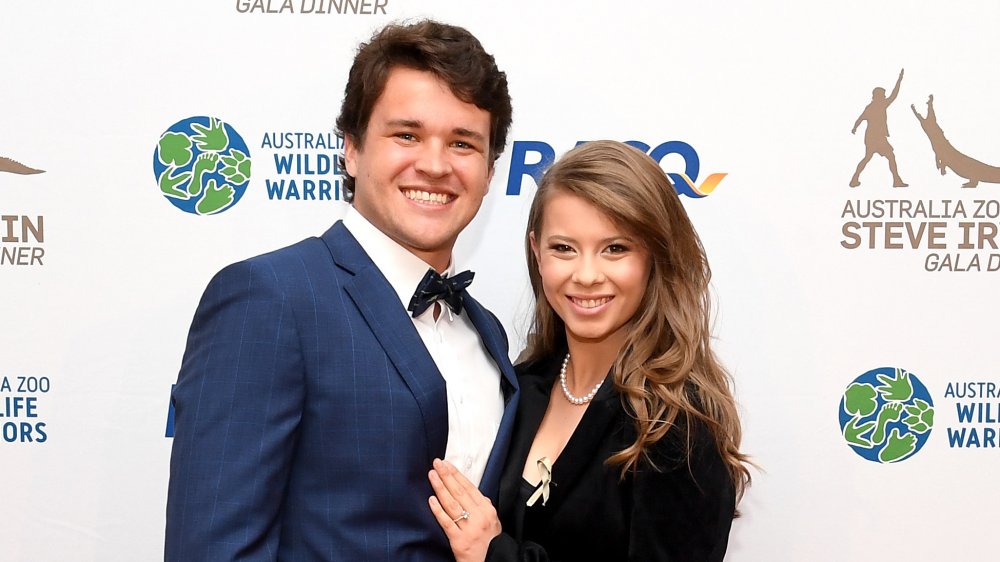 Bradley Kanaris/Getty Images
Bindi Irwin has dedicated her whole life to following in her father, the late Steve Irwin's, footsteps. The animal conservationist recently got engaged to her long-time boyfriend, Chandler Powell, and he couldn't be more perfect for the young Aussie.
Preparations for their upcoming nuptials, scheduled to take place some time next year, are fully underway and, as the happy couple excitedly told ET, they plan to honor the memory of Irwin's iconic father in more ways than one. Considering she's imagined this day since she was "a little girl," it makes complete sense Irwin wants it to be as special as possible.
Bindi Irwin is honoring her father's legacy at her wedding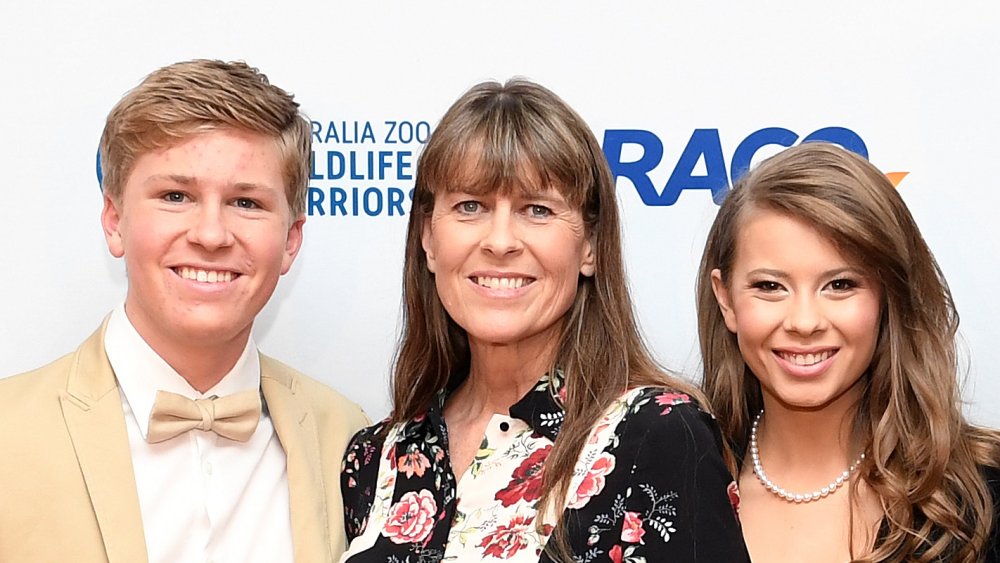 Bradley Kanaris/Getty Images
In particular, the young conservationist is adamant about her younger brother, Robert, walking her down the aisle in Steve's place. "I'm always so grateful that Robert is there, and he has been such a big part of my life and he's always stepped up and been the one to give me a hug when I need it and encourage me forward in life. So he will definitely be the one to walk me down the aisle when the time comes, and I think that will make it really special," she gushed, noting it would've been what their late father would want, too. 
As for the classic daddy-daughter dance, Irwin reckons her mother will be a great alternative. "My mom and I are so close," she shared. "She's my pillar of strength in life and I love her beyond description." The infamous "Crocodile Hunter" passed away in 2006, when Irwin was just 8 years old. Their family has since dedicated themselves to preserving his legacy and continuing his efforts when it comes to animal conservation.
The best marriage advice Bindi Irwin got was from her mother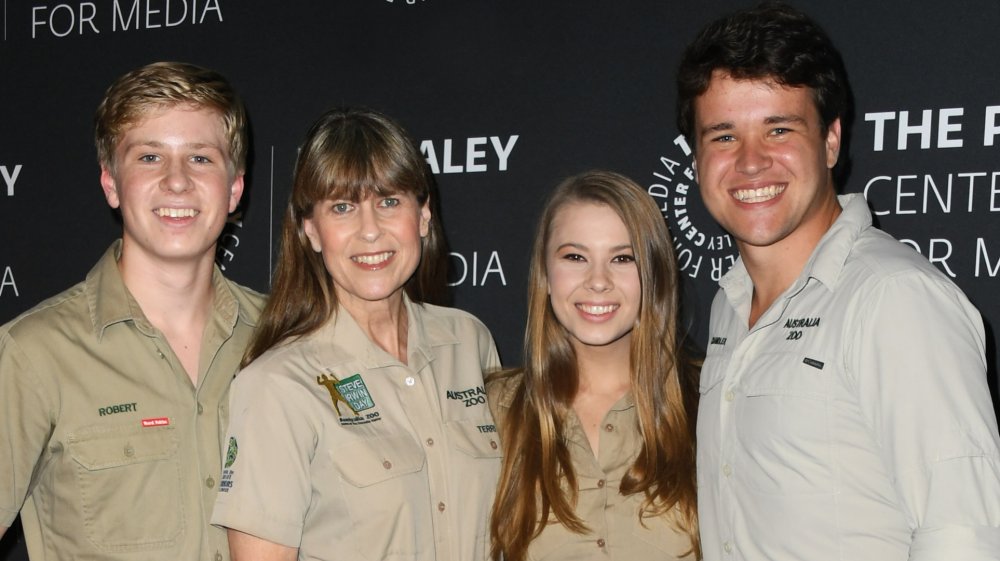 Jon Kopaloff/Getty Images
When it comes to marriage advice, Irwin isn't shy about asking her mother, either, revealing that, for them, "It was kind of that feeling of comfort. So you know, your relationship can be this wonderful, exciting adventure, but you want to find someone who, at the end of the day, you're really comfortable with."
Her mother compared the relationship with Irwin's father to a really comfortable, familiar pair of shoes, as, "You can always count on them, you know, that they're always gonna hold up, and they'll walk you through life and they're dependable. You can enjoy all of this wonderful adventure, but then at the end of the day, you'll come home to someone who will always be there for you and who will back you up and just be that comfort."
Terri Irwin, Bindi's mother, revealed to Us the happy couple actually met the same way she met her late husband, while working at the Australia Zoo. However, she was quick to note they weren't quite as young at the time.