How Long Does Eyebrow Tinting Last?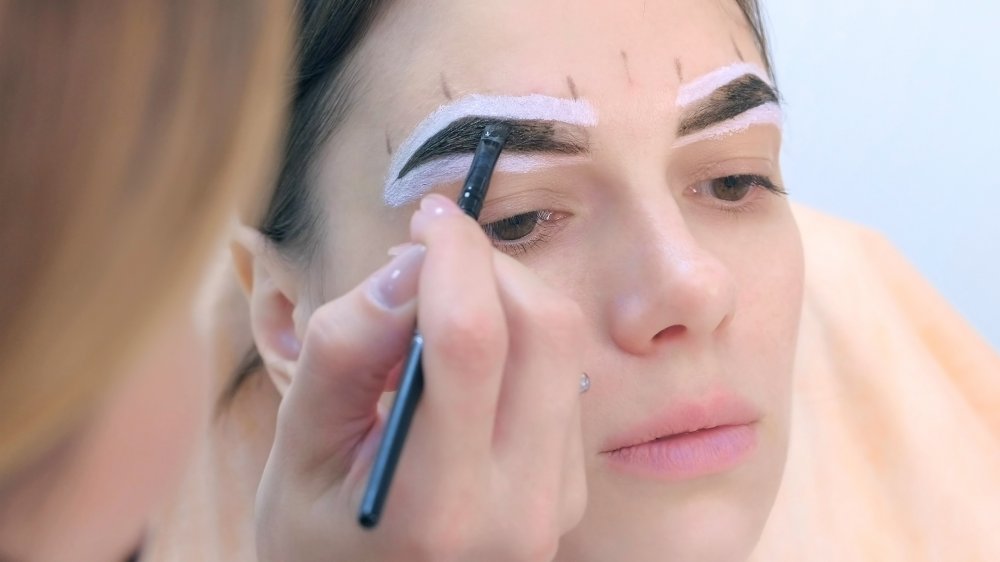 Shutterstock
As the popularity of the bold brow trend continues to grow, so too does the demand for eyebrow tinting. According to Jaimineey Patel (via ELLE), Head of Training at Blink Brow Bar in London, "Tinting is one of the quickest ways to achieve a thicker, natural-looking long-lasting looking brow." Make-up artist Lisa Potter-Dixon agrees, adding that in recent years, you can even find custom blend the tints to achieve the most natural look possible. While the treatment itself takes no longer than five minutes, there's often confusion surrounding how long eyebrow tinting lasts.
Patel revealed that eyebrow tints should last up to almost a month. "Brow and lash tints usually last between 2-3 weeks, but this can vary from person to person depending on your depending on skin type, your skincare routine, and how much you are exposed to the sun (the sun has a bleaching effect)," she explained. Clementina Richardson of Envious Lashes in New York elaborated, telling Women's Health, "The tint will last until your brows start to naturally shed, which can be anywhere from three to six weeks depending on the cycle of your natural hair growth." She continued, "Once your brows grow out, you will lose the color."
Aftercare is key to making your eyebrow tint last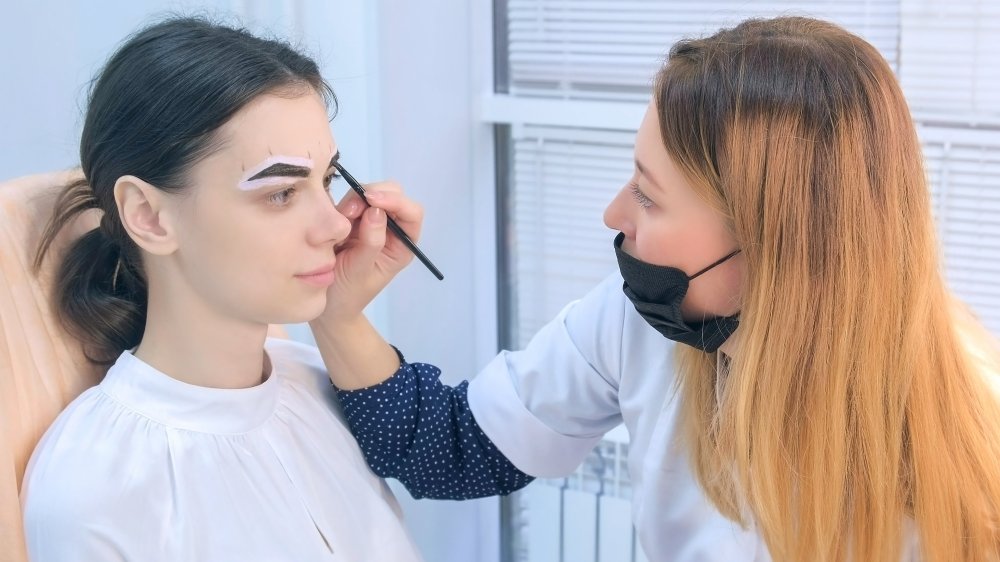 Shutterstock
The key to ensuring your eyebrow tint lasts as long as possible is taking the aftercare seriously. In other words, don't get them wet for the first 24 hours and stay away from saunas. "Avoid using any oil-based facial products. The tint will rub off," warned Richardson. 
If you want to make your brows look extra thick, Richardson recommends adding a keratin treatment. "It's much less invasive than microblading, and gives you shiny, feathery, flawless results. A lifted brow gives you a more youthful look and lifts the face upwards," she revealed.