The Trick To Going Platinum Blonde Without Damaging Your Hair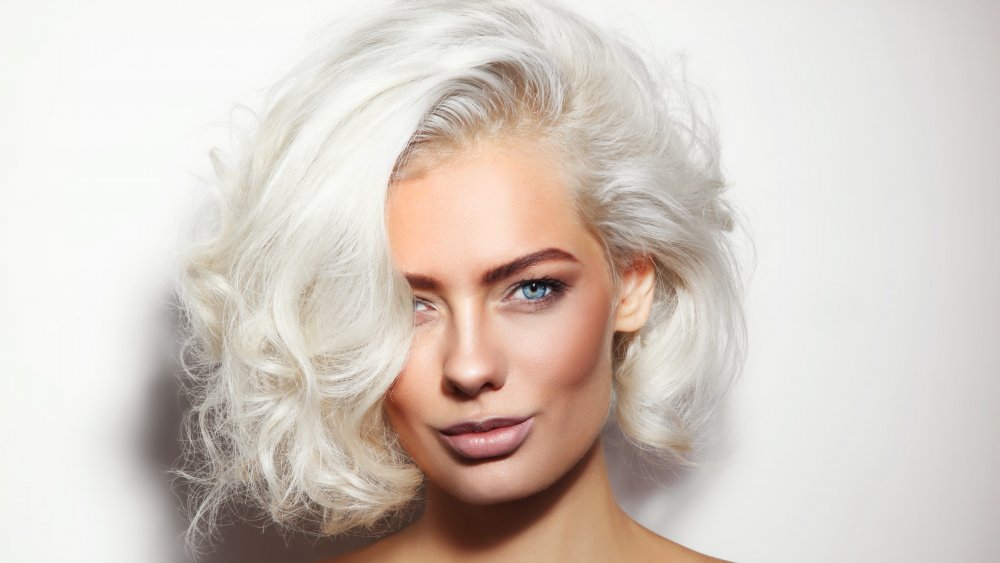 Shutterstock
Going platinum blonde is not a decision to be taken lightly. Not only can it be hard to undo if you end up regretting it, but it can also cause serious damage to your hair, which is one of the reasons why some experts warn to never go platinum blonde in the first place. Lucky for us, celebrity hairstylist Kristin Ess revealed all her tips and tricks to going platinum blonde without damaging your hair to Marie Claire.
First, it's important to be wary if you have dark, coarse hair. "The darker your natural hair color is, the more pigment you'll need to remove to get to a platinum level, which requires a harsher process," Ess noted. "It's also harder to remove pigment from coarse strands than fine strands, so know that there's only so much you can do to prevent damage if you have dark, coarse hair." There are also certain hair types that require more upkeep, like curly hair, so be sure to manage your expectations before letting your hair colorist run wild.
When it comes to going platinum blonde, you get what you pay for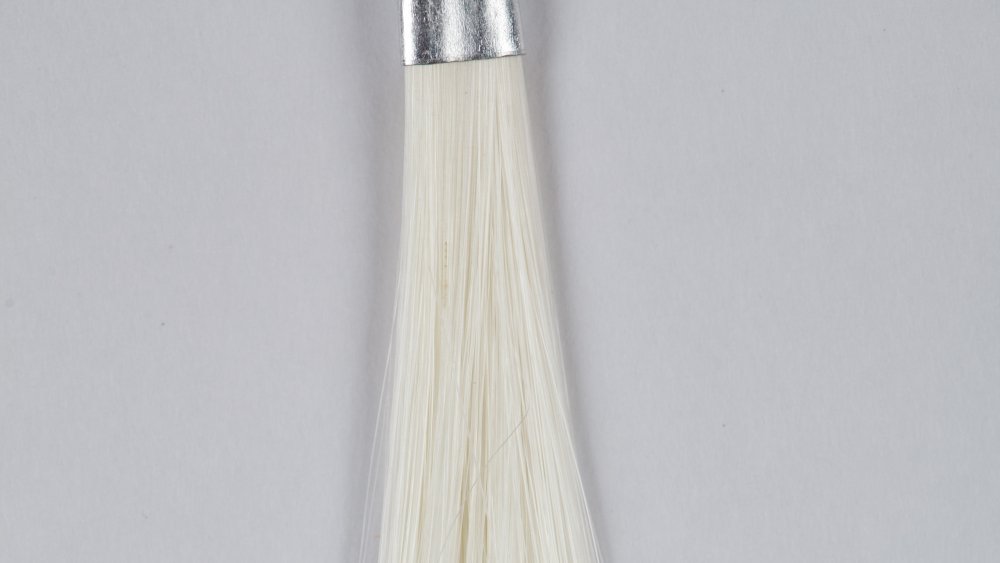 Shutterstock
Second, you get what you pay for. "Find a hair colorist you trust implicitly to give you the best of the best," said Ess. "He or she is probably going to be more expensive, but that's because it costs colorists more to get you the good stuff. Platinum blonde hair is an investment if you want it done correctly." 
The same goes for the bleach. "Not all formulas are the same," she said. "You want to use higher-quality, less-damaging bleaches that have nourishing additives, like Brazilian Bond Builder, to help preserve the health of the hair," Ess explained, adding, "If you want to keep your hair strong and healthy, it's all very, very necessary."
Last, keep in mind that post-bleach you'll need to change up your hair care routine. "If you're going platinum blonde, you need to use a product that helps repair and strengthen the bonds in your hair fibers," advised Ess. Hair will ultimately be weaker and will need more assistance than usual. 
You also need to be prepared to touch up your roots every few weeks. "In order to keep your hair color perfectly even and consistent, you want fairly minimal root grow-out—ideally less than an inch," said Ess. "If you wait too long between touch-ups, you risk getting a 'band' of slightly different shades of blonde around your head, which will require a full-on, all-over bleach job to correct."