How To Curl Your Hair Without A Curling Iron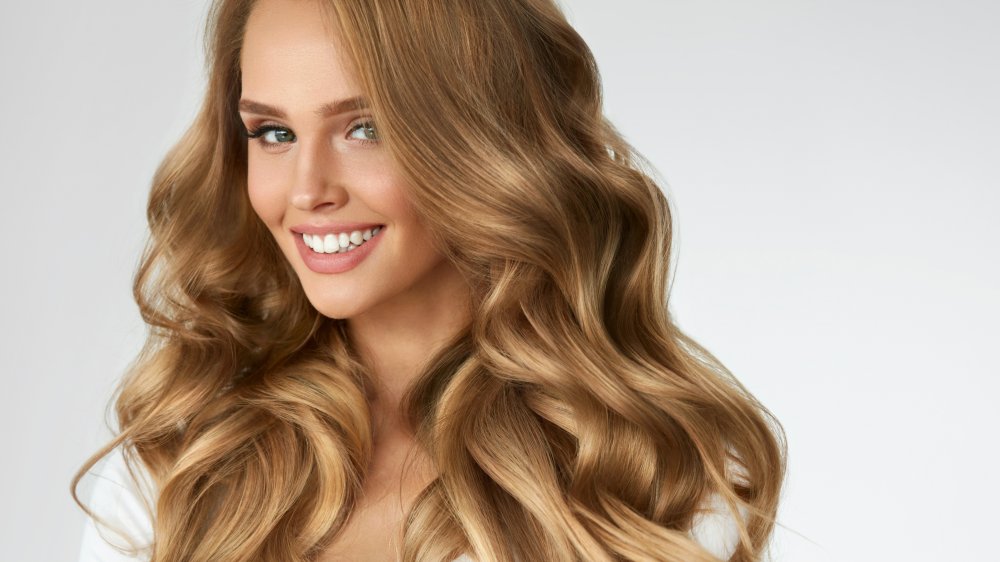 Shutterstock
If you thought the only way to curl your hair was with a curling iron or hair wand (yes, there is a difference between the two), think again. According to Thomas Osborn, TIGI creative director and vice president of education, there's a way to do it without the need for heat, and lucky for us, he's told Byrdie all about it. Osborn believes the first step to curling your hair without a curling iron begins with your cut. "The best cuts for wavy hair all depend on the individual — hair type, texture, density, length, face shape, lifestyle, etc." Osborn explained. "Layering typically releases weight, which helps create movement, and point-cutting these layers helps to encourage movement by taking weight out of the ends and allowing the curl to form more easily."
Drying your hair correctly is key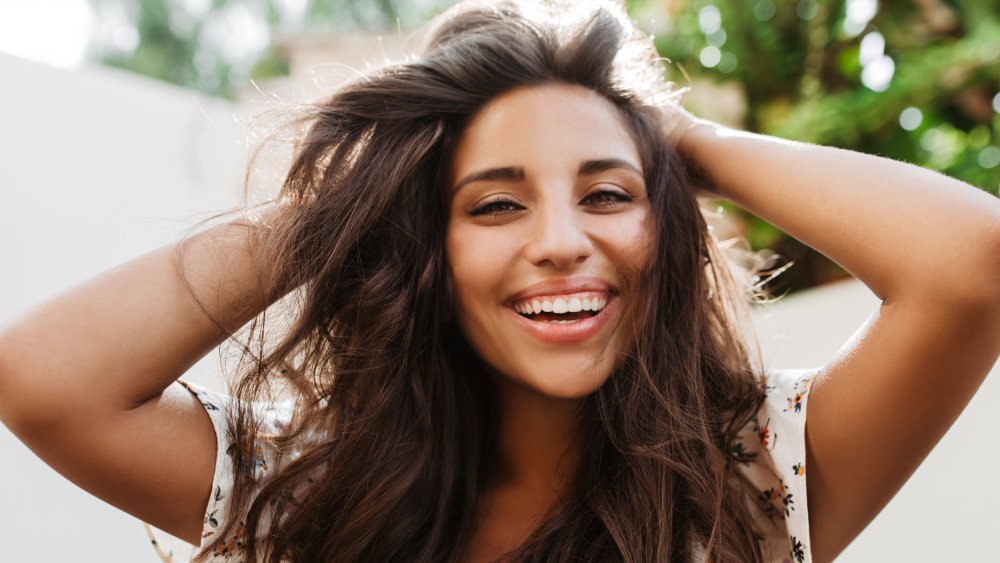 Shutterstock
Once you have the ideal cut, the next thing you need to focus on is how you dry your hair. "Towel-drying the hair really well to eliminate excess moisture, cocktailing products together to customize for the specific texture you're working with but also for the type of wave you want, [and] loosely combing through with a wide-tooth comb to help distribute evenly for a more consistent texture throughout are all key elements of the prep," explained Osborn. "When it comes to drying the hair loosely — low speed and low heat — working with the hands is essential for a more relaxed vibe versus controlling the texture first by smoothing the hair with a round brush and then tonging it; lightly brushing through will give a more refined look," he continued. 
Sea salt spray is best for adding texture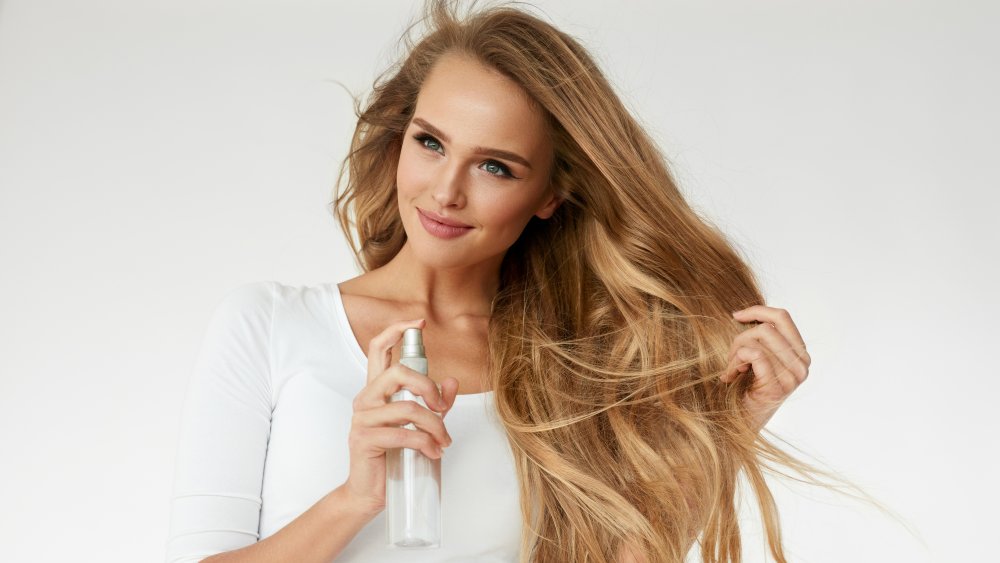 Shutterstock
Once your hair is dry, it's all about choosing the right product. Celebrity stylist Kenna Kennor and celebrity stylist and founder of Vo Blow, Kim Vo, are big fans of sea salt spray to add texture. "Scrunch up your hair after spraying it," said Vo. Alternatively, braid your hair before sleeping. "In the morning, your hair will be nice and wavy — minimal effort required," he revealed. You could also wear your hair in mini buns, secured by bobby pins, instead. "Split hair into one-inch sections working up the head and twist/twiddle/coil, alternating the direction of the twist. Once hair is dry, break up the waves a little with your fingertips and go for one last spritz of sea salt," advised Osborn.