The Truth About Betty White's Husbands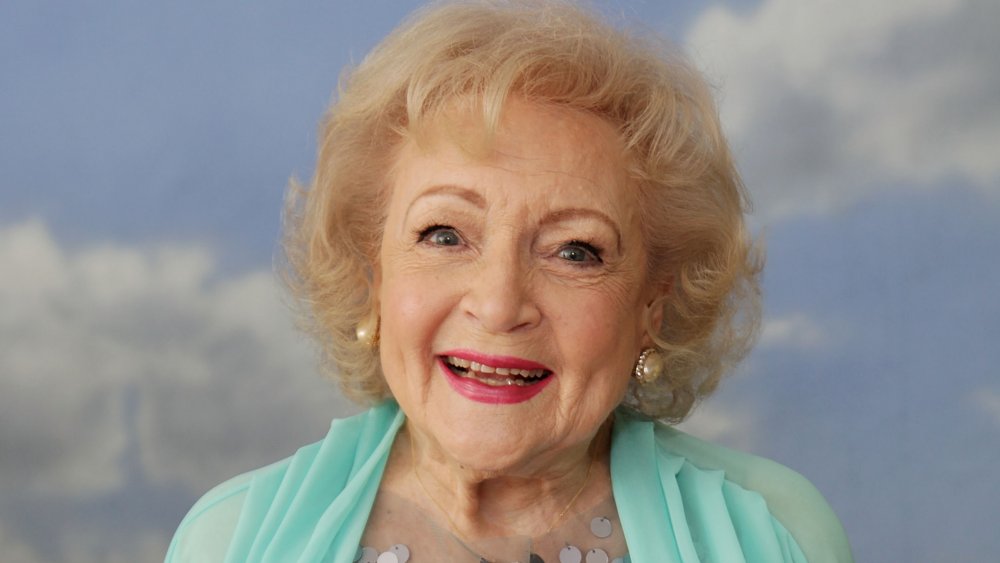 Brian To/Getty Images
Over the course of her 98 years, everyone's heroine Betty White has tied the knot three times. Those first two marriages, it seems, were just for practice, but Betty's third husband was a definite keeper. 
Although he's been gone since the early '80s and Betty's been a widow for nearly 40 years, Alan Ludden is the reason why Betty has never considered the possibility of taking on a husband number four. In fact, Ludden not only lives on in Betty's memory, but Country Living notes the oh-so-sweet fact that the two will spend eternity side-by-side as matching stars on the Hollywood Walk of Fame.
The first two Mr. Betty Whites
The first time Betty White got hitched was in 1945, to an army pilot named Dick Barker. She met Mr. Barker, who was also a chicken farmer, while working as a member of the American Women's Voluntary Service. According to Betty White Biography: "The First Lady" in the Show Business, Relationships, Career and More by Chris Dicker, they were engaged for most of the war, but their actual marriage did not last long once the war was over. Turns out the fabulous Betty was not cut out for the life of an Ohio farm wife — go figure.
Betty married her next husband, Lane Allen, in 1949, but he wanted her to give up her career to stay home and raise their kids — the ones they never actually had, since of course Betty said no thanks, if you want rug rats you can stay home and bear them yourself. (Okay, maybe she didn't use those exact words, but she undoubtedly conveyed the sentiment in her own inimitable fashion.) By 1951, that couple was also history — no shock there.
The one man who proved himself worthy of Betty White
In 1961, Betty appeared as a guest on the TV game show Password. The show's host, a widowed father of three, fell madly in love with Betty, of course, since who would not? Betty, however, felt the same way about him — and yet, she fought the attraction. She just didn't see a future for herself in New York, but Allen Ludden persisted in proposing to her for a whole two years before he finally wore down her defenses.
Once Betty finally said yes, she had no regrets at all — except, of course, for all the time she'd spent turning down all those earlier proposals. She told Oprah: Where Are They Now, "I wasted a whole year we could have had together, but we made it. We finally did."
Sadly, Alan Ludden passed away in 1981 from stomach cancer, but Betty counts those 18 years they had together as the best time in her life. As she told the Daily Mail 30 years after losing her true love, she hasn't felt the slightest interest in remarrying since, because "Once you've had the best, who needs the rest?" She admits that her previous two marriages were mistakes (or, as she characterized them to Piers Morgan, "rehearsals,"), but Ludden was "the love of [her] life" and she will always be "very grateful that I found him."