Kate Middleton Reveals The Thing She Hopes Her Kids Remember Most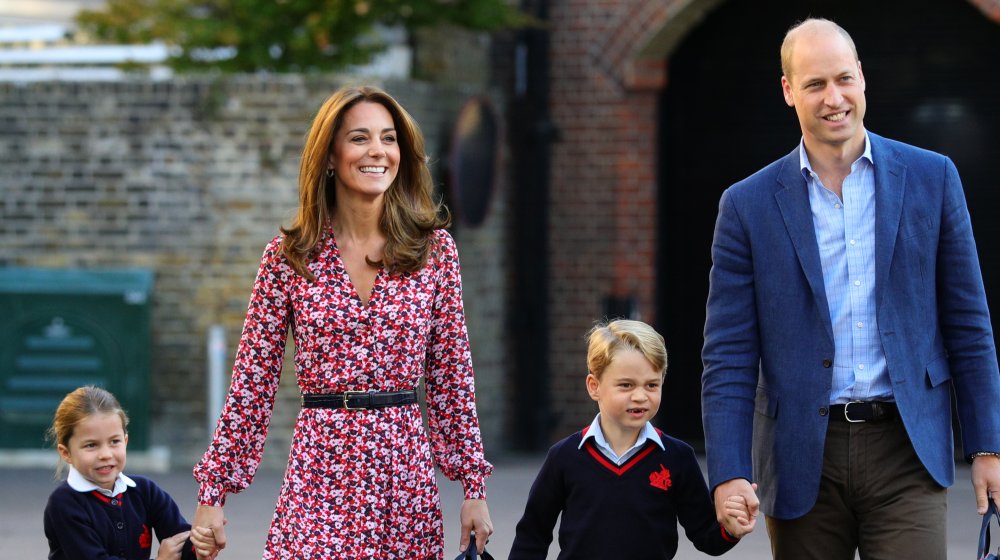 Wpa Pool/Getty Images
Her Royal Highness, Duchess of Cambridge, leads a glamorous life as a current princess and future queen, but it's the unglamorous things she wants her children to remember. Mother to Prince George, Princess Charlotte, and Prince Louis, the duchess recently joined parenting podcast Happy Mum, Happy Baby to share her insights. When asked about what she really hopes her children remember about their childhood, Kate Middleton spoke on the idea that it's not the details like pick-ups and drop-offs that matter, but the little things that create quality moments, even sweet failures. 
As shared by Town and Country, "...is it that I'm sitting down trying to do their maths and spelling homework over the weekend? Or is it the fact that we've gone out and lit a bonfire and sat around trying to cook sausages that hasn't worked because it's too wet?" Kate wishes her children remember not stress and schedules, but wet boots and wading on the beach, the sweet moments of childhood.
Kate Middleton was refreshingly open about everyday topics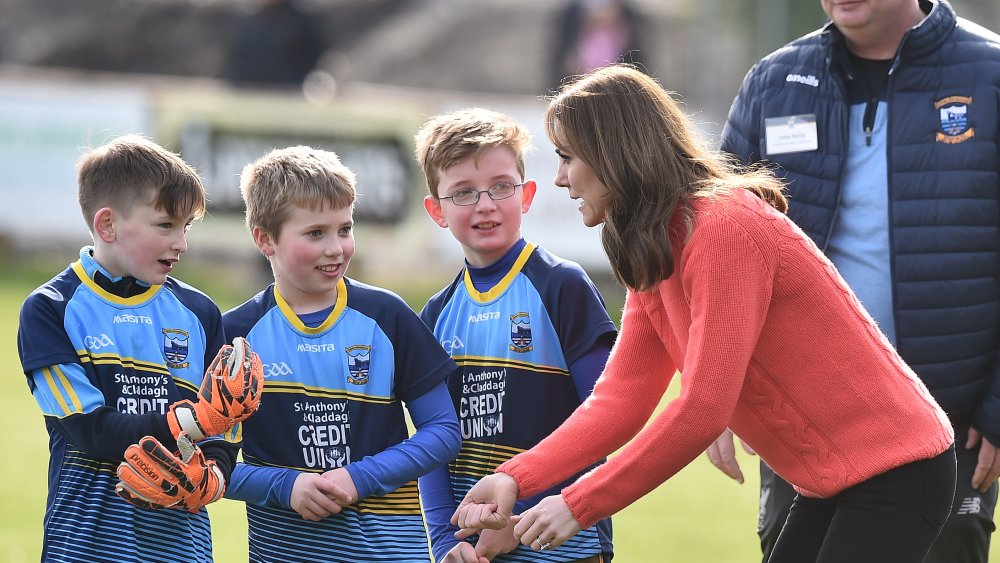 Charles Mcquillan/Getty Images
While this conversation may not seem out of the norm for most moms, it's rather groundbreaking openness for the typically formal royal family. The 30-minute podcast marks one of the first lengthy interviews where Her Royal Highness has sat down and talk mum to mum. She discussed everything from hypnobirthing to mommy guilt, as reported by CNN. Royalty may come with prestige and privilege, but Kate shares the simple details that mums of all sorts can cherish for the ages. In addition to soggy boots and spoiled sausages, she shared the story about her sweet Instagram photo of her daughter smelling a flower, explaining, "I've got this one photo of Charlotte smelling a bluebell, and really for me it's moments like that mean so much to me as a parent. I try every day to put moments like that in, even if they're small or even if I don't have time."
As she says, according to Town and Country, "It's not just about happy, healthy children. This is for lifelong consequences and outcomes." More proof that yet again, the background may change but a mum is a mum no matter what.