How Does Vitamin C Serum Benefit Your Skin?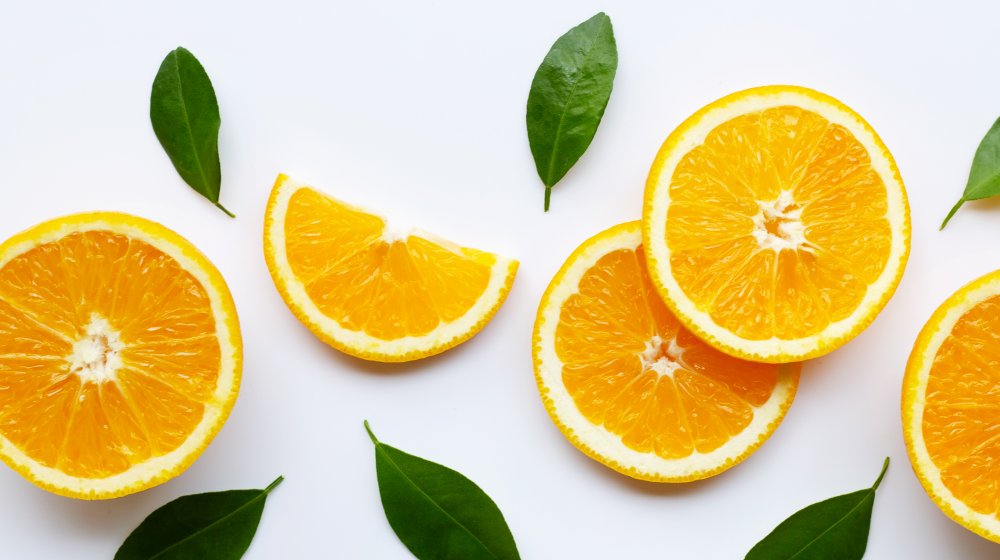 Shutterstock
We've all heard of the immune-boosting qualities our favorite citrus-born, antioxidant-rich compound has when taken orally, but vitamin C has a lot to offer when applied to our faces, too. As a skin-care product, vitamin C serum is a sort of gel-based cream, and loads of brands make the stuff so you can reap the benefits of this skin-beautifying concoction no matter what your budget is. Many companies claim their product can firm, brighten, and boost collagen production (via Everyday Health). But how can one little vitamin do all this?
Well, your skin naturally contains vitamin C, which helps it build collagen and protects it from the sun. However, your skin can't gather the vitamin through what you're eating alone because the top layer of skin doesn't contain the nutrient pipeline that the rest of your body does (via the National Library of Medicine).
Use vitamin C serum for smooth, glowing skin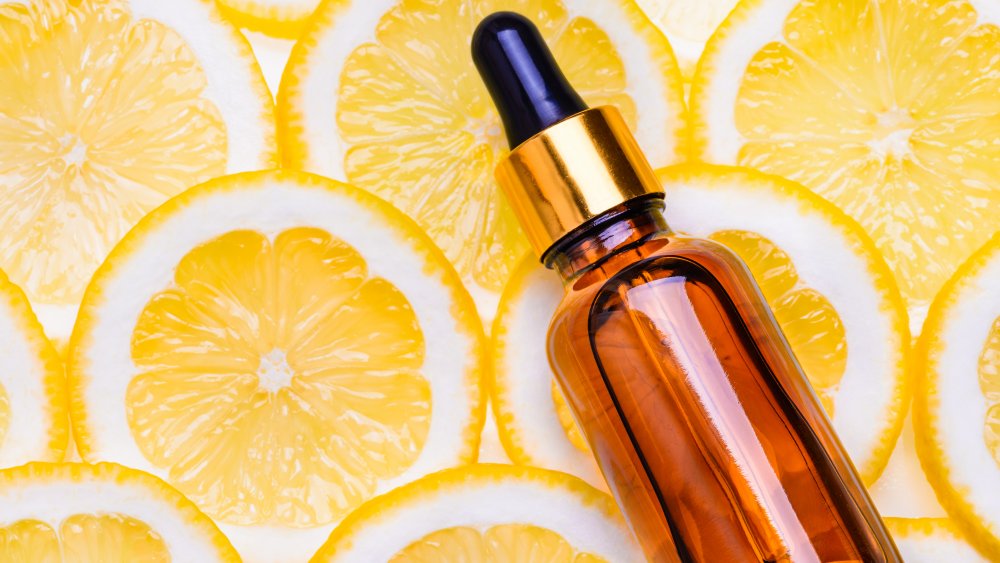 Shutterstock
Luckily for us, vitamin C can be absorbed through the skin. When applied as a serum, the antioxidant works to balance free radicals and improve the elasticity of skin. It can reduce inflammation, wrinkles, and improve the appearance of dull and tired skin. Basically, vitamin C works wonders (via the National Library of Medicine).
When perusing the serum aisles, there are a few qualities to look for in your purchase. The ingredient to keep your eye out for on the back of the bottle is L-ascorbic acid, which is the most reliable type of vitamin C in serums. It's the most effective form of the vitamin in terms of skin barrier penetration, which is exactly what you should be looking for (via Allure).
It's rare to find a beauty product that offers benefits for such a huge portion of the population, but vitamin C seems to be quite the skin holy grail. If you've been having skin troubles, why not look into adding a vitamin C serum to your regime?