Are JoJo Fletcher And Jordan Rodgers Still Getting Married?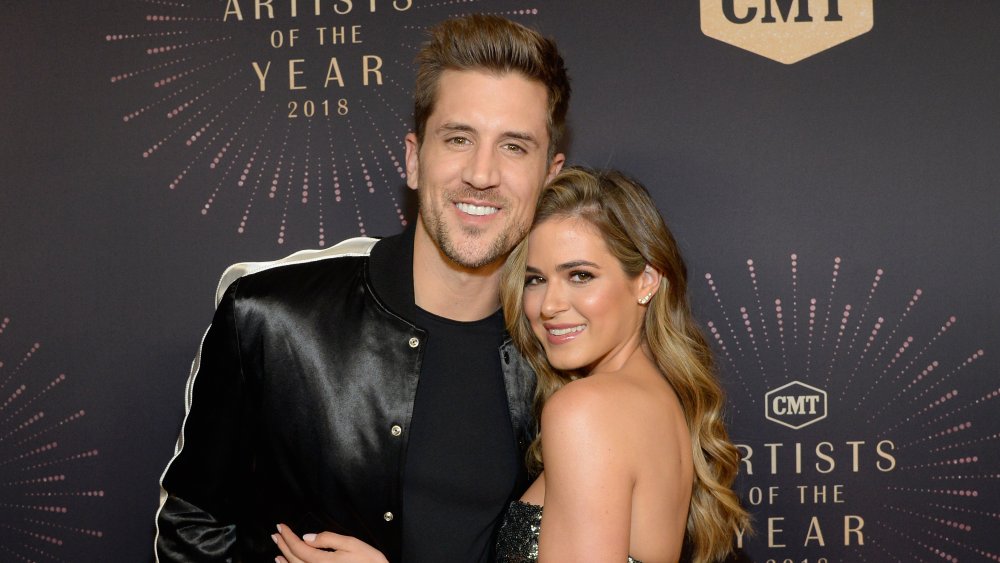 Rick Diamond/Getty Images
Bachelor Nation might be a little too invested in the onscreen couplings, but fans of The Bachelor and its female-centric spin-off The Bachelorette know not to get their hopes up too high that any of the people who fall in love on the hit shows will ever actually make it down the aisle. After all, in the history of The Bachelor we've seem some very short engagements, which tend to be the rule rather than the exception.
However, when it comes to JoJo Fletcher and Jordan Rodgers, who fell for each other during season 12 of The Bachelorette, it always seemed like they were genuinely meant to be. And yet, they haven't tied the knot yet. So, what gives? Are they becoming victims of the Bachelor curse or just taking their time?
The past few years have been very busy for Fletcher and Rodgers. If you're wondering what does JoJo Fletcher do for a living, rest assured it's a whole lot more than just posting on Instagram. She and her man have spent their time wisely, solidifying their relationship, even starting a business together, so the wedding is very much in the offing.
JoJo Fletcher and Jordan Rodgers are 'actively planning' their big day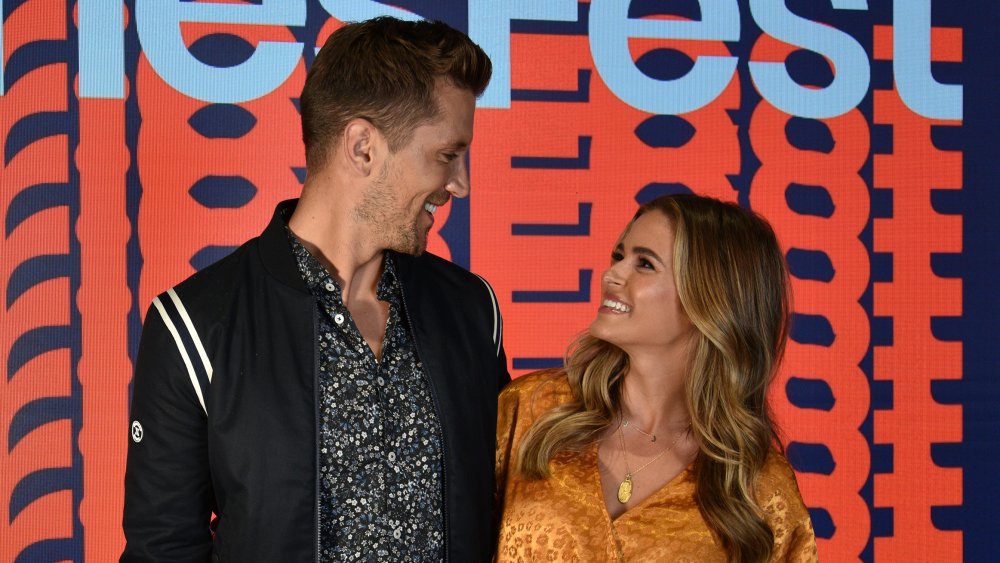 Tom Cooper/Getty Images
According to Entertainment Tonight, the happy couple confirmed during a Today show appearance in July 2019 that they're getting married some time in 2020. "We're waiting to find the exact date with our venue, but that's it," Fletcher confirmed at the time, advising they were "actively planning" their big day.
Then, during an appearance on The Jenny McCarthy Show, as reported by E! in October 2019, Rodgers revealed they had set a date but weren't revealing it publicly (it's some time in spring or summer, apparently). Their wedding won't be televised, but it will be intimate and might even take place abroad, as the duo confirmed on an episode of their YouTube series, Engaged with JoJo and Jordan. The only stipulation for the bride-to-be is no red roses whatsoever, possibly because they give her PTSD. The couple is mostly concerned with making their big day as authentically "them" as possible, even if it means keeping it small, off TV, and away from prying eyes. And, yes, taking as much time as necessary to get it right.