How Hannah Ann Sluss' Life Was Affected By The Bachelor
Competing on The Bachelor is a dream come true for many young women. Not only does it give them the opportunity to fall in love, but it can also be a boost for their careers. Hannah Ann Sluss may not have gotten the happily ever after she hoped for with her ex-fiancé Peter Weber, but she did become a celebrity practically overnight thanks to being on the show.
According to Morning Consult, when Hannah Ann was first announced as a contestant in September 2019 the model had 34,200 followers on Instagram. That's a respectable following, but she now has 1.4 million followers on the social media site.
And that's not the only way Hannah Ann's life has been affected by competing on The Bachelor.
Hannah Ann Sluss moved across the country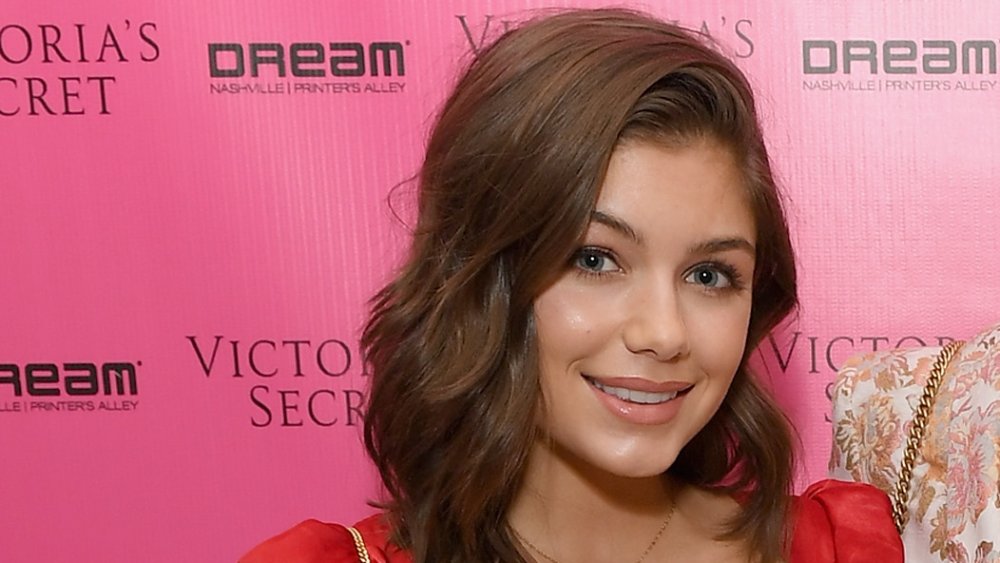 Jason Kempin/Getty Images
The Tennessee native also uprooted her life, moving to Los Angeles following the show's finale and her breakup with Peter. "Whenever I'm feeling discouraged, I immediately set goals for myself," she wrote on Instagram. "One of my personal goals was to move to LA. I've lived in Miami and NYC, but LA was always on my list. So I pushed myself to focus on this move versus the pain I was feeling. Focusing on your goals will occupy your mind and bring you one step closer to being the best version of you."
Hannah Ann's friend, fellow Bachelor Nation member Hannah Godwin, said that Hannah Ann may have ultimately moved to get past the pain of her breakup with Peter, but it's a move she had considered for some time. "Hannah Ann and I discussed the possibility of moving to L.A. to pursue modeling years ago, and we were actually discussing possibly rooming together," she told People. Hannah added, "There's just a lot more opportunities for the industry that she's in."
It's likely that Hannah Ann's newfound celebrity was the biggest factor in her being able to move to the notoriously expensive city where, according to Rent Jungle, the average rent for an apartment is upwards of $2,500 a month.
Hannah Ann Sluss is mending her broken heart
Of course, in spite of the big move and the undoubtedly life-changing career prospects ahead of her, Hannah Ann is still dealing with a broken heart. As she told Peter during The Bachelor finale, he took away what should have been a special memory and this will no doubt impact the rest of her life.
"All I've ever asked for, is for someone to give me their whole heart like I'm giving mine to them," she said (via E! News). "And you took away my first engagement. You took that away from me. 'Cause I trusted you, and that's what you have continued to ask me to do. 'Be patient with me. Have faith in me.'"