How Meghan And Harry May Have Snubbed William And Kate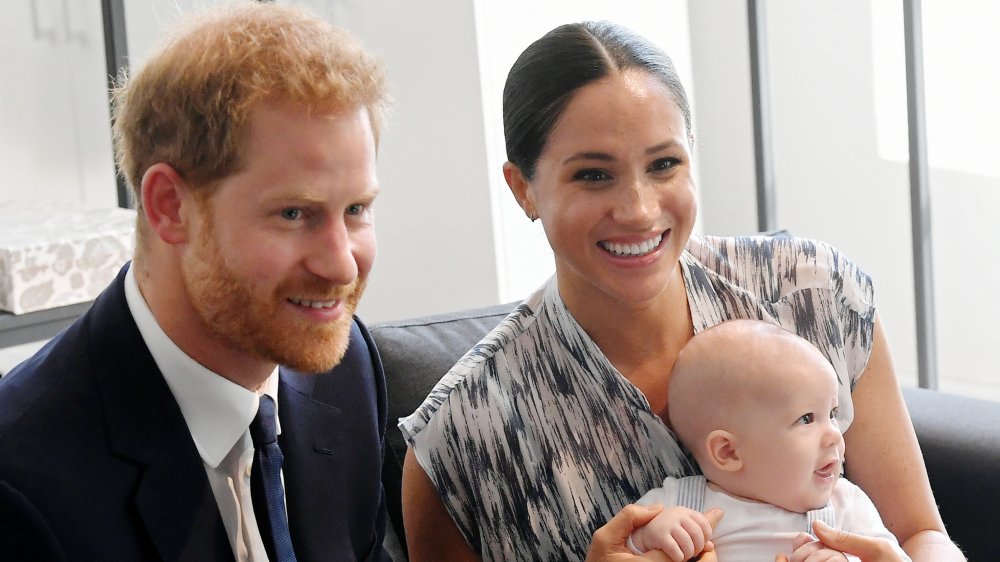 Pool/Getty Images
If you love the royals as much as we do, chances are you might remember that sometime back in January of 2019 (which seems like a million lifetimes ago), one of Britain's tabloids, The Sun, reported on an encounter one woman who was out walking her dog had with Prince George and his granny Carole Middleton. The dog walker didn't take a photo, but she did speak to the child. She told The Sun, "Just to be friendly I engaged in a bit of small talk and I asked George what his name was, even though obviously I knew it. To my astonishment, he said 'I'm called Archie', with a big smile on his face" (via The Express).
George has other nicknames, too. After he was born, The Mirror said the baby prince's parents' friends started calling him "PG," which led his parents to call him "Tips" (PG Tips is a famous British tea brand). Bustle reports that granddad Prince Charles might also call his first grandson "Georgie." But we're looking at the name "Archie," which has since resurfaced as the name of George's cousin, son of Prince Harry and Meghan Markle.
Harry and Meghan's decision name their son Archie may have been a snub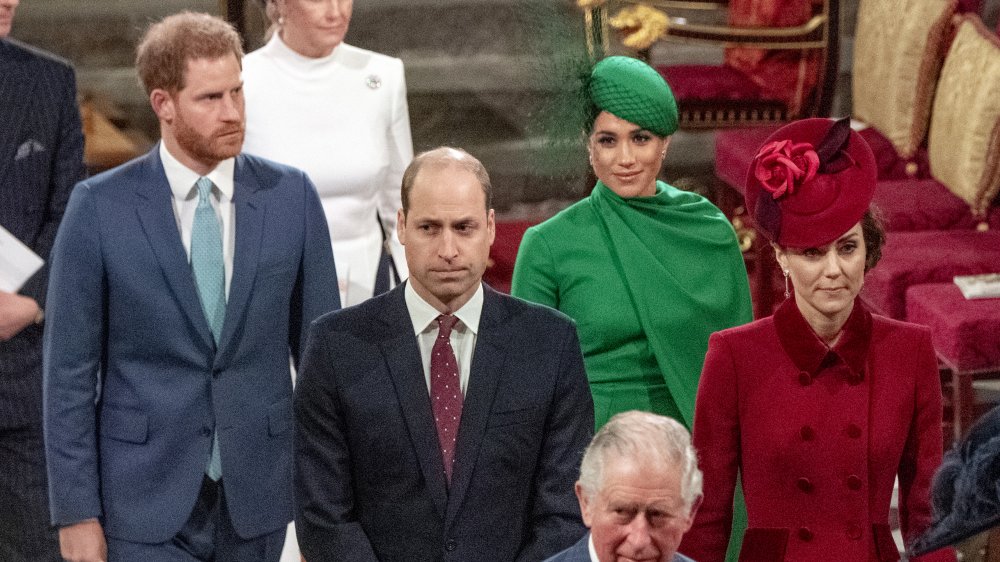 Wpa Pool/Getty Images
The Express says Prince Harry and Meghan Markle's decision to use George's reported nickname might have been a "snub" aimed at the Duke and Duchess of Cambridge. It could have also fueled tensions between the two couples whose relationship which, according to the British press, was already turning frosty. William had reportedly told Harry that things were moving too quickly between him and Meghan Markle, while the former Suits actress had reportedly made Kate cry during the fitting for Princess Charlotte's bridesmaid's dress (via The Sun). We can only think that appropriating George's nickname could not have helped matters very much.
With Prince Harry and Meghan reportedly settling in Los Angeles, we can only hope that time and distance heals the rift between the two couples, which was especially obvious during their last public appearance together during the Commonwealth Day service earlier this month (via Insider).