Meghan And Harry Just Made Another Big Move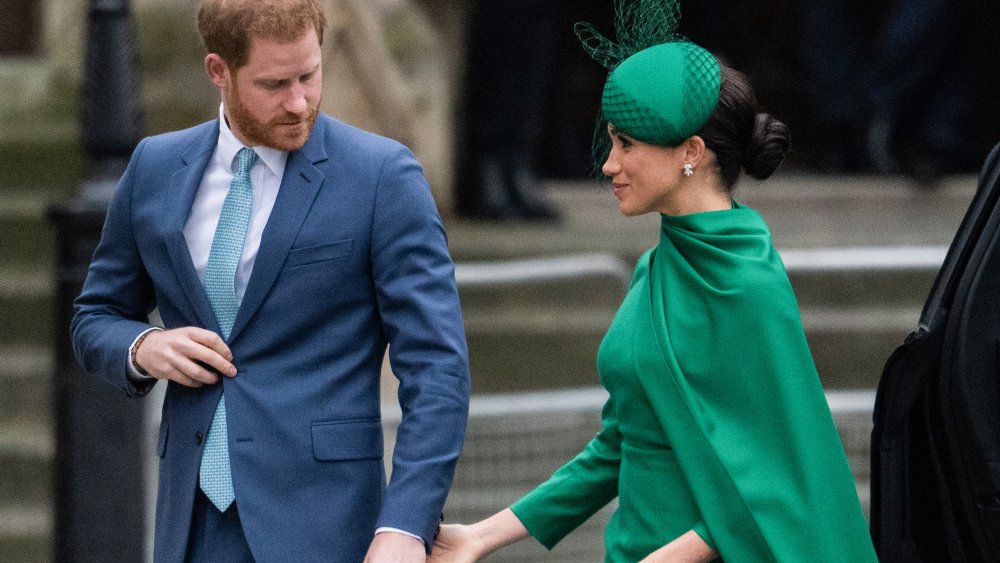 Gareth Cattermole/Getty Images
Back in January Meghan Markle and Prince Harry shocked the royal family — and the entire world — with announcement of what the British press soon dubbed Megxit: The couple's desire to step back from their roles as senior royals and even to move out of the UK. Meghan and Harry, along with baby Archie, had actually spent the Christmas holidays in Canada, at a friend's home on Vancouver Island, and it was to this borrowed retreat that Meghan and Archie returned after the holidays and where Harry soon joined them after working his way through the complicated negotiations that are involved when one ceases to be royal (or at least actively so).
While the couple seemed to be happy in Canada, posting an adorable Instagram New Year's greeting featuring baby Archie on the beach (an image that did much to revive the popularity of Uggs footwear, at least for babies), they had previously indicated a desire to return to Meghan's native California to be closer to both her career and her mother.
Why Meghan and Harry made the move to Los Angeles at this time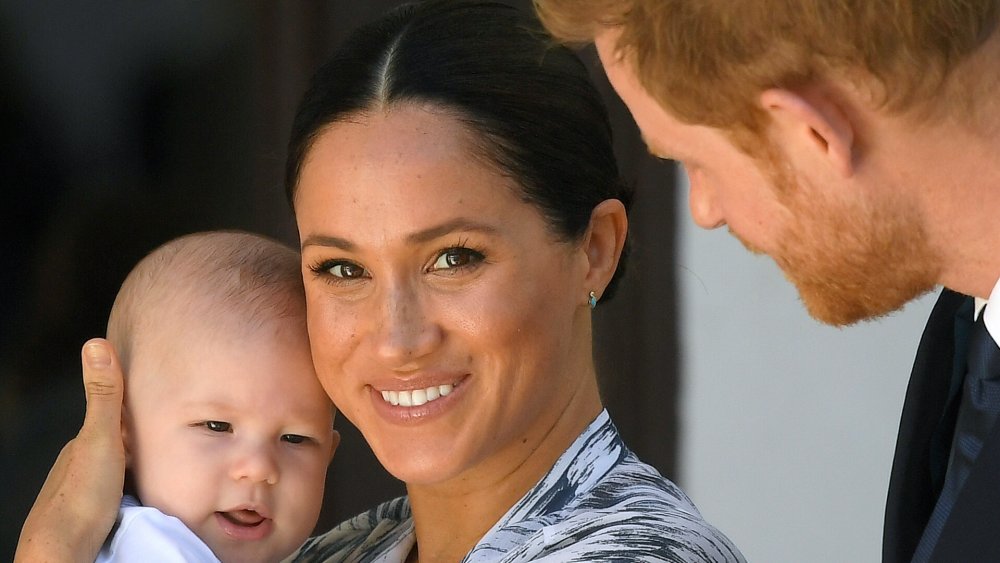 Pool/Getty Images
The move to California was expected sooner or later, with People reporting that the couple had been house hunting in the Los Angeles area, and the Mirror announcing several weeks ago that they were contemplating a "dream home" in Montecito. What spurred their abrupt exit from Canada, however, was the fact that the border with the U.S. was being closed down due to COVID-19. Reportedly Meghan, Harry, and 10-month-old Archie took a private plane to L.A. just in time, and are now living in what is described as a secluded compound.
While this move will certainly help Meghan return to acting, it seems to be another sad blow for the royals. The Sun reports that family members are "stunned and horrified" that Harry and Meghan will not be returning to the UK to stand by during this time of crisis, what with Prince Charles being ill with coronavirus and Queen Elizabeth being forced to move out of Buckingham Palace for the duration. What, exactly, they could do from a six-foot distance is unclear, but the royal family, like any family, would feel better having all its loved ones nearby at such a time.
Well, at least baby Archie will have one granny on hand as he grows up a California boy. We wish the no-longer-royals all the best with their new move, and hope that they stay both happy and healthy in their new home.