Why Bindi Irwin Is Being Criticized For Her Surprise Wedding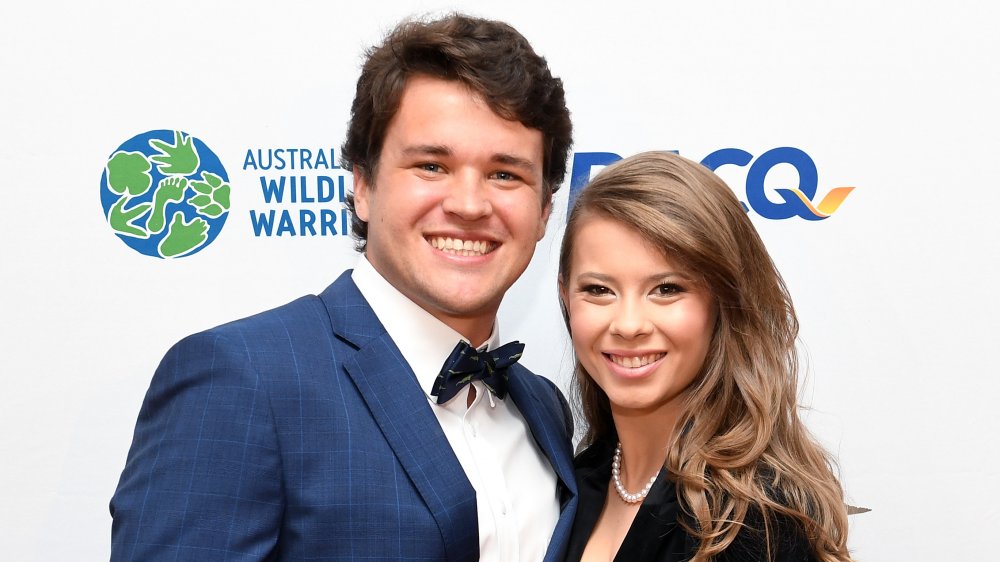 Bradley Kanaris/Getty Images
Bindi Irwin and her fiancé Chandler Powell announced their surprise wedding earlier this week, mere hours after the prime minister announced new restrictions would be going into place, according to the Daily Mail. While the restrictions limited weddings to having no more than five people in attendance, the young couple chose to be mindful of others' health and simply had no guests at all! Perhaps the now-newlyweds were worried Australia would follow suit of many other countries and ban weddings completely, as Italy did when the country recently placed restrictions banning these gatherings until April 3 (and possibly longer) — via CNBC. 
No matter their reasons, the couple have drawn the ire of the internet masses, with many accusing them of wanting a big wedding amid quarantine restrictions — even though no one attended, save for her mother and brother. Aerial photos shared on Australian 7 News show a small group of people gathered under umbrellas, spurring speculation that a big event was in the works, but it's unclear exactly who each person is and does not disprove Irwin's claims on the ceremony guest list.
Fortunately, loyal fans immediately came to the young couple's defense, and Irwin took to Instagram to settle things herself, saying, "We've planned this beautiful day for nearly a year and had to change everything, as we didn't have guests at our wedding. This was a very difficult decision but important to keep everyone safe."
How Bindi Irwin included her dad in the wedding ceremony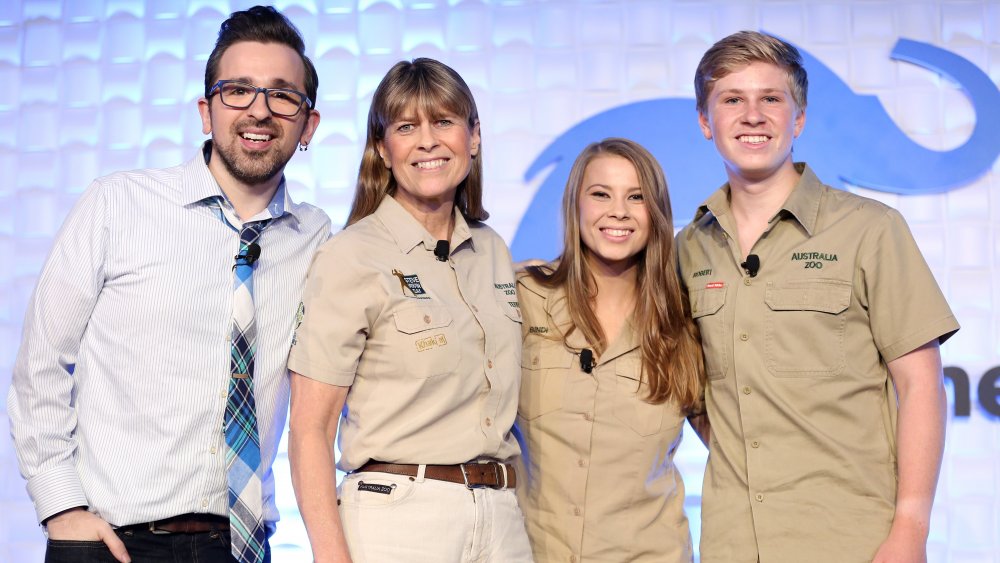 Monica Schipper/Getty Images
Bindi Irwin is no stranger to the spotlight. Biography reports that she was born into a life with both humans and animals as the daughter of television personality and animal expert Steve Irwin of the Australia Zoo. Steve Irwin was the star of the popular show The Crocodile Hunter, in which a young Bindi made early appearances. After her father's untimely death in 2006, she launched her own show called Bindi: The Jungle Girl. Rebooting her father's legacy, her family recently took the cameras back to the Australia Zoo for the animal and conservation-themed show Crikey! It's the Irwins. Irwin shares her passion for conservation with fellow castmates and family — her mom Terri and brother Robert.
And the Australia Zoo itself holds a special place in the young Irwin's heart, not just for her immediate family but also for her and Powell. Good Housekeeping says this is where the young couple met, got engaged, and of course got married, too. Sharing on Instagram Bindi noted, "Mum helped me get ready, Robert walked me down the aisle, Chandler became my husband, and together we lit a candle in Dad's memory. We shared tears and smiles and love."