How Many Kids Does Kailyn Lowry Have?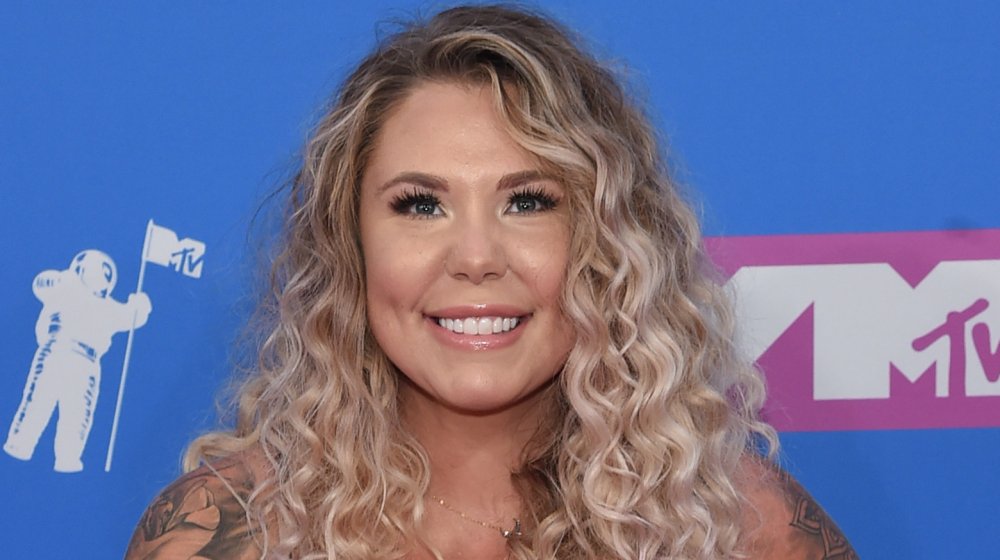 Jamie Mccarthy/Getty Images
Fans of MTV's 16 and Pregnant and its off-shoot Teen Mom 2 have watched Kailyn Lowry struggle to juggle babies and baby daddies for years now. Even as she and the rest of the cast grow up and move on, there's still a lot for Lowry to handle on a daily basis, even logistics-wise, compared to her fellow reality TV star moms — even Leah Messer doesn't have quite as much to contend with.
Like Messer's children, though, Lowry's kids are all the same sex. Even her latest — the Teen Mom 2 star shocked the whole world when she confirmed her pregnancy in February 2020 — is following suit. So just how full is Lowry's house about to get? 
Kailyn Lowry is completely outnumbered at home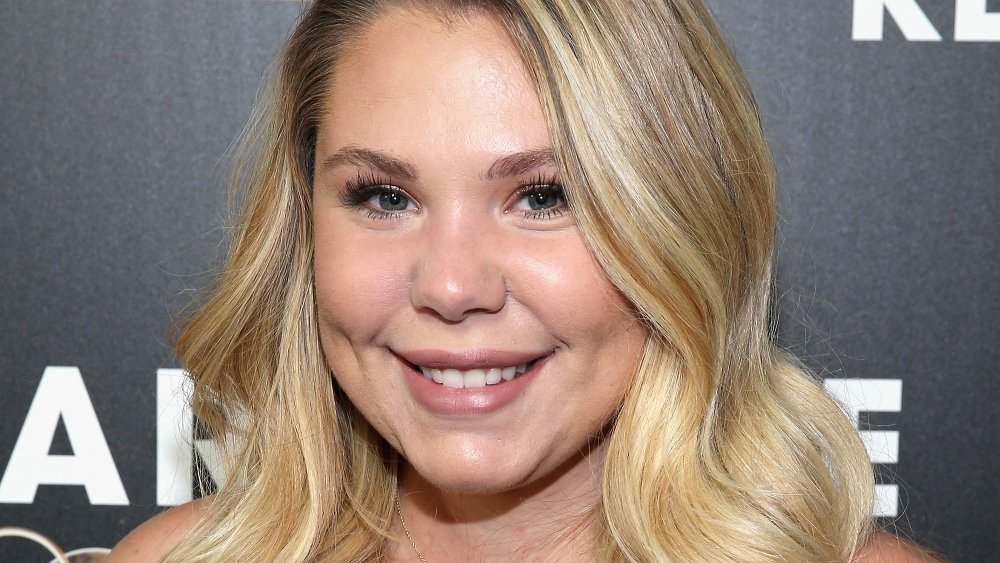 Bennett Raglin/Getty Images
Lowry, who's one of several Teen Mom stars who've had quite the transformation over the years, took to Instagram in February to confirm, after a few weeks of rumors, that she is indeed pregnant once again, writing, "I'm almost 16 weeks pregnant & it's been a rough few months this time around. I've had nausea, morning sickness, and absolutely no energy." The busy working mother currently has three children — all boys — with three different fathers.
As People noted, Lowry is mother to 10-year-old Isaac from ex Jo Rivera, who featured on 16 and Pregnant and continues to appear on Teen Mom 2; Lincoln, 6, whom she had with ex-husband Javi Marroquin, who also appears on the hit show (much to Lowry's chagrin); and little Lux, who's 2 and whose father, Chris Lopez, infamously refuses to appear on camera with Lowry or his son, frequently having his face blurred on the show.
According to Cheat Sheet, Lopez reportedly confirmed he's the father of Lowry's unborn child via Instagram Stories. This is in spite of the fact Lowry has an order of protection against him, which he reportedly violated, leading to a warrant being issued for Lopez's arrest late last year, as reported by The Hollywood Gossip.
Having a new baby right now might not have been Kailyn Lowry's plan
Lowry is about to be seriously outnumbered in her home, after her baby, who, is — naturally — also a boy, is born. And, although the Teen Mom 2 star has been vocal about wanting a bigger family, she appeared on the Domenick Nati Show just a few months before announcing her latest pregnancy and advised it wasn't going to be happening any time soon.
Speaking on the show in November 2019, Lowry explained, "I always say that I would love to have more kids. I just don't think that right now. I think that 2020 is for Kail to focus on Kail and kind of just get everything in order before I think about having any more kids." It obviously seems her plans were thwarted though. Lowry was likely already expecting at the time of her appearance on the Domenick Nati Show (even if she didn't know it yet).
She also may have been worried about how packed the Lowry homestead was going to be, as they recently added a dog to the mix, pointedly named Karma.