How Long Do Lash Lifts Really Last?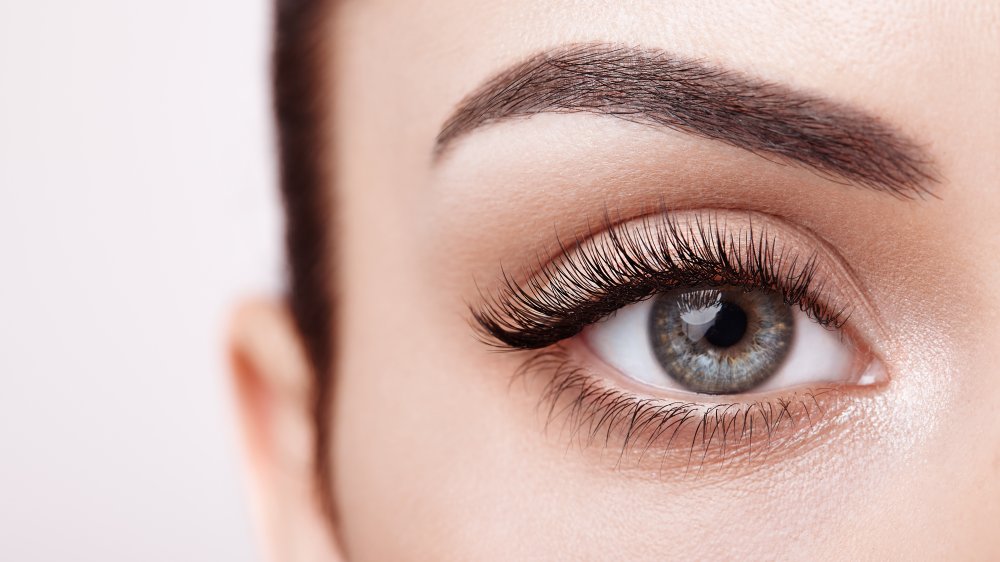 Shutterstock
Anyone who has had a lash lift will know that the beauty treatment is truly life-changing. Not only do your lashes look lush without the need for an eyelash curler, but if you opt for the lash tint, you can even ditch mascara, too. But if you've never had the treatment, you're probably wondering how long lash lifts really last. And the good news is, they can last as long as six to eight weeks — in line with your natural eyelash cycle (via HuffPost). The bad news is, it all comes down to your aftercare and maintenance — which means the final result is actually in your hands. With a great lash lift comes great responsibility!
Here's what you can do to make your lash lift last longer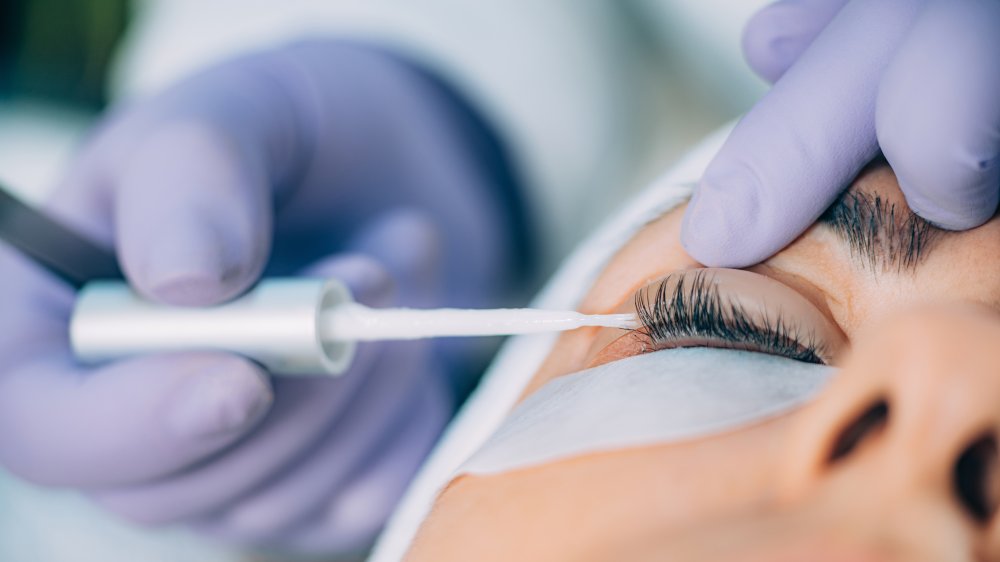 Shutterstock
The 24 hours following your treatment are crucial to ensuring your lash lift lasts for as long as possible. "No makeup, or water should come in contact with your lashes for 24 hours to ensure the lift correctly sets into shape. Then, you can fully enjoy the treatment's results," Jaimineey Patel, head of training at Blink Brow Bar London, told Harper's Bazaar. You also need to keep them away from heat and steam. "The longer you let it set, the longer it's going to last," Angela Cordi, a makeup artist and eyelash technician in Toronto, told HuffPost.
After the first 24 hours following a lash lift treatment, you are able to return to your normal daily activities. However, as Tirzah Shirai, founder of BlinkBar in California, explained to Parade, "There are some situations that may cause the lift to drop [or] weaken prematurely such as swimming, using harsh products or heat." According to Cordi, this also includes your sleeping position. As reported by HuffPost, if you sleep in a position that puts any pressure on your eyelashes, it could actually dishevel your lash lift.
Ultimately, if you look after your lashes post-lash lift, there's a good chance the treatment will last for two months.