Here's How The RHONY Cast Is Handling Quarantine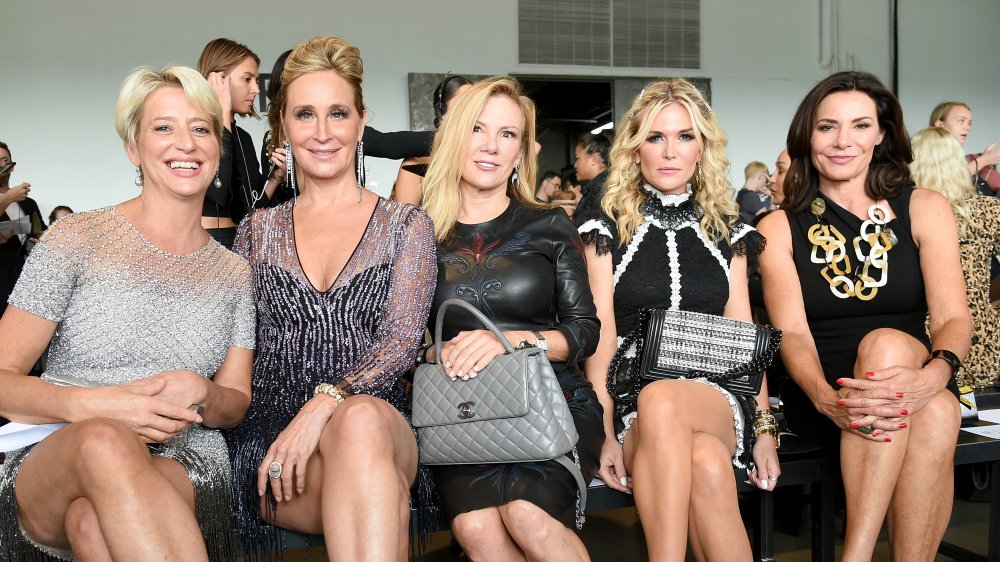 Yuchen Liao/Getty Images
Several of The Real Housewives of New York City stars fled The Big Apple presumably because of the high scale numbers of positive coronavirus cases in the city. Dorinda Medley, Ramona Singer, Sonja Morgan, Tinsley Mortimer, Luann DeLesseps and newcomer Leah McSweeney revealed in an interview what they are doing to keep busy while under quarantine.
Dorinda is at the Blue Stone Manor in the Berkshires in Massachusetts; Ramona is staying with her ex-husband, Mario, and their daughter in Boca Raton, Florida; Sonja is staying in Hot Springs, California; Tinsley is staying with her fiancée Scott Kluth in Chicago, Illinois; and both Luann and Leah are staying in the Hamptons. Ramona opened up about living with her ex-husband and their daughter, Avery, and told Us Weekly, "We'll go to the beach together, we'll do walks together. We definitely have family dinner together."
Although the cast members are apart, they are keeping in regular contact. "People forget that we're actually friends in real life, and we check in every day [on our group chat]. Ramona is great about sending endless articles about all of this...." Dorinda told Bustle.
Sonja also compared quarantine to a RHONY cast trip because during this time "we find out what our emotional issues are."
The RHONY cast is watching a lot of TV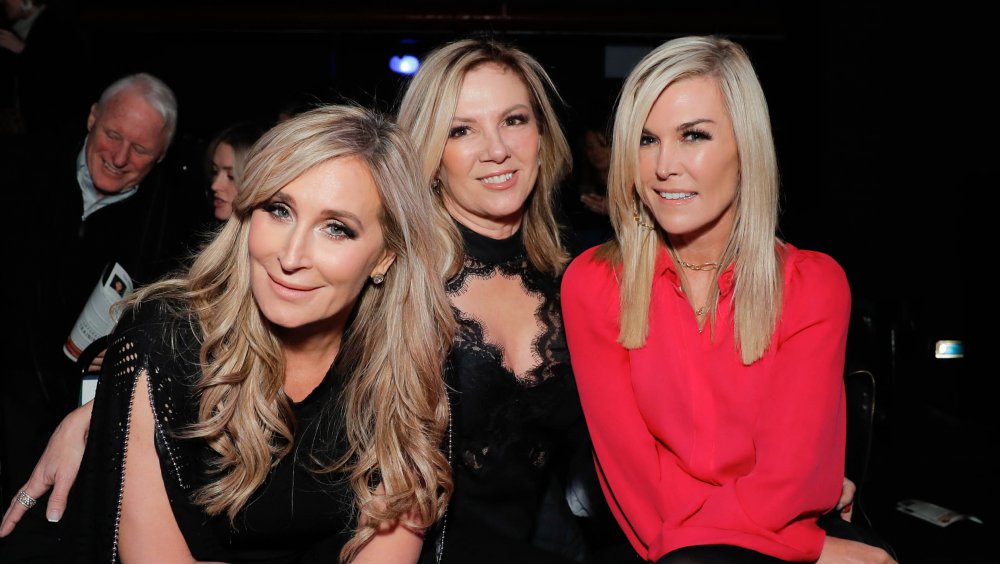 Jp Yim/Getty Images
The RHONY stars also dished on their new routines while quarantining. Leah told Bustle she and her sister got "pretty wild and drank a little too much" during one of their first few nights but hasn't done that since. The series newcomer added that she started watching Tiger King. "I'm just so happy that people like Joe Exotic exist, because he gives no f***," she said.
Dorinda also finds herself watching a lot of TV, but her family has set limitations. "We are not allowed to watch more than two episodes of whatever we're watching because we're petrified we're going to run out of things to watch," she told Bustle. "I only allow myself like 30 minutes of news because I get too nervous."
Ramona is binge watching Game Of Thrones, and like Dorinda, she's been trying to set a routine. "My whole thing is I'm not staying around in a bathrobe all day or not washing my hair," she said. "I get up in the morning, I take my shower, I put my Ageless by Ramona on my face, I put light makeup on, I do my hair and I look good, but I have my workout clothes on."
Other Housewives are reading up on stocks and doing yoga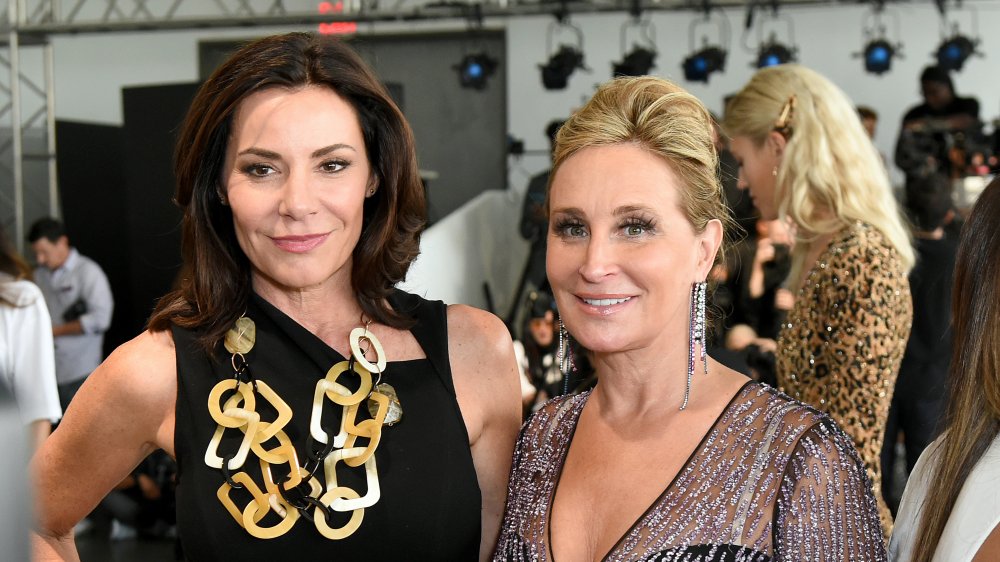 Yuchen Liao/Getty Images
Unlike most of the RHONY cast, Sonja is putting more time into reading and learning about the stock market in order to invest in either Peloton or Uber. "I am reading two great books," she said. "One is The Subtle Art of Not Giving a F*** by Mark Manson and the other book I have is Brain Wash: Detox Your Mind for Clearer Thinking, Deeper Relationships, and Lasting Happiness by David Perlmutter."
Luann has been using this time for more leisure activities. "I start my day doing breathing exercises — Kundalini yoga — which is very grounding and spiritual," she said. "I've been taking hot baths with lavender oil and I put on romantic jazz music. It's awesome."
Meanwhile Tinsley is enjoying the little things. The RHONY star said her day usually involves walking her dogs, "eat, drink, repeat." She also said she's been "watching Bravo, of course, and my new favorite shows, 90 Day Fiancé and Married At First Sight."