How Matt Roloff Really Feels About Amy's Autobiography
While Little People, Big World's Matt and Amy Roloff seem to have had a fairly amicable relationship since their breakup, things are a little tense right now since Matt recently revealed what he really thinks about Amy's 2019 autobiography, A Little Me. In the book, Amy alleged that Matt's girlfriend, Caryn Chandler, played a role in their 2016 divorce, saying that she believed Matt and Caryn were more than just friends while Matt was still married to Amy.
"I did get a chance to read the book and, you know, I was disappointed," Matt said on the podcast First Class Fatherhood (via Good Housekeeping). He added that he didn't think Amy was "fair" in her portrayal of her ex-husband in A Little Me. Matt continued, "I thought there was some disingenuous nature to the book, which surprised me because Amy is a pretty genuine person typically. But I think she left out some pretty major parts of her life that would have thrown a little more balance into the whole story."
Matt Roloff said that he and Amy had a lot of problems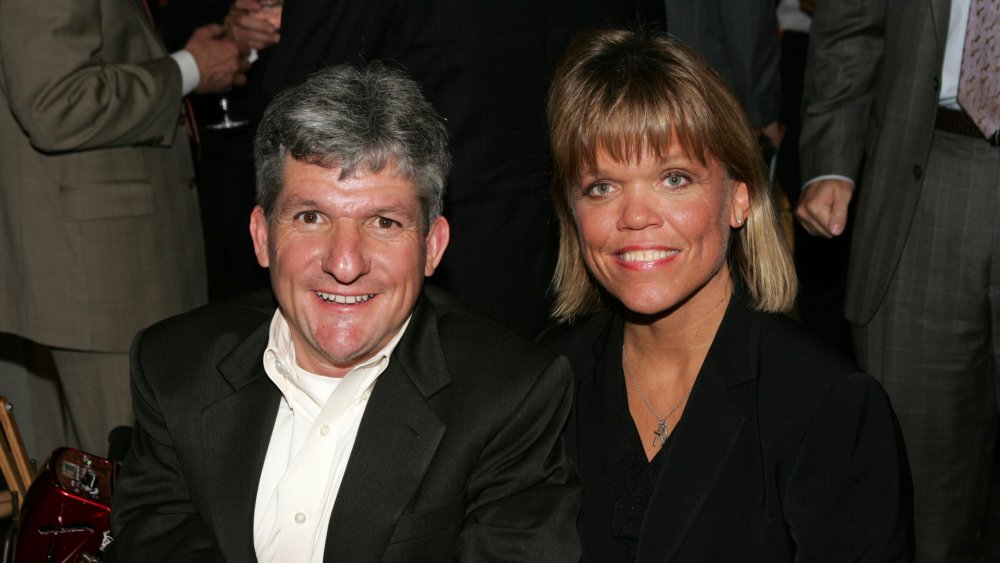 Thos Robinson/Getty Images
Matt has asserted before that he did not cheat on Amy with Caryn. He said that their marriage fell apart because of issues that weren't accurately described in the book. "You know, I think she did throw shade at me and I don't think it was really fair and it was hurtful, it was actually very hurtful," he said. "Took me a while to kind of process it and absorb it, and I wish you wouldn't have left out parts that I think would have changed people's perspective on our marriage and the reason that our marriage had troubles."
Both Matt and Amy have since moved on from their bitter divorce. Amy got engaged to her longtime beau, Chris Marek, in September 2019, while Matt has said that he has plans to propose to Caryn one day.