Here's How Susan Boyle Spends Her Millions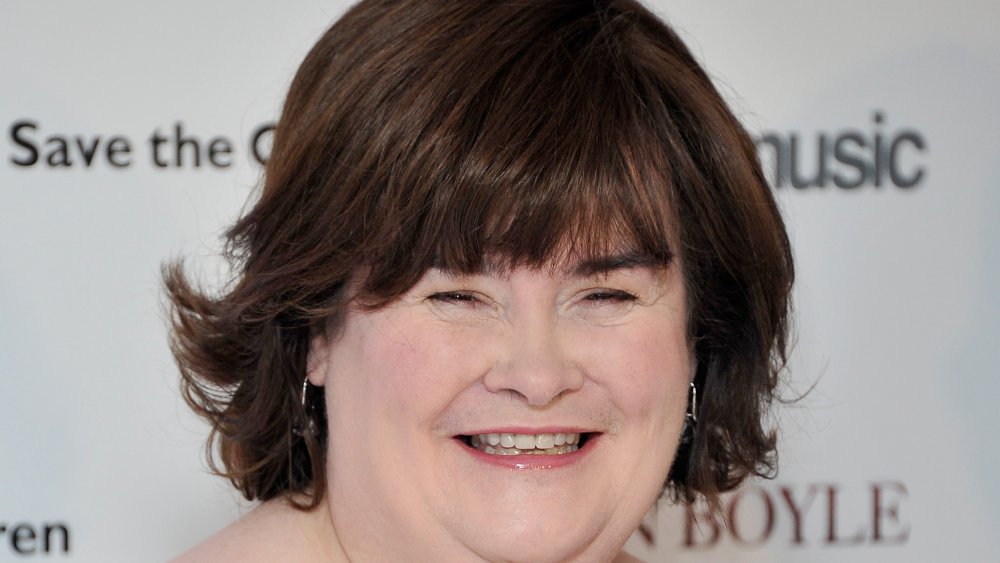 Gareth Cattermole/Getty Images
Susan Boyle may be a millionaire but a woman who voluntarily (and happily!) still lives in her mom's house isn't someone who's going to invite the Kardashian-Jenners 'round to compare Chanel hauls any time soon. Boyle is arguably the least likely celebrity in reality television history and even though she's made all her dreams come true, the Scottish singer everybody fell in love with because of how authentically herself she was is, unsurprisingly, refusing to change even as her bank balance and public profile increase.
In keeping with basically everything else about her, the "I Dreamed A Dream" hit-maker spends her money in a manner befitting someone from West Lothian who still does her own grocery shopping in spite of having Simon Cowell on speed dial.
Susan Boyle doesn't go crazy splashing her cash around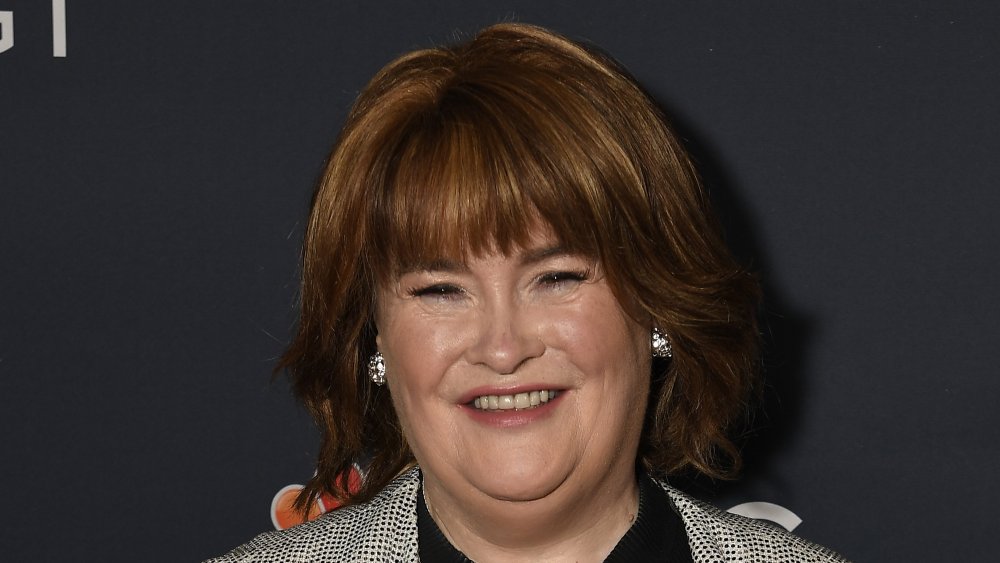 Frazer Harrison/Getty Images
In a recent interview with OK! Magazine (via the Mirror), Boyle admitted she hasn't splashed out on anything really at all. "I bought a fur coat, a piano and a bike, which I haven't been on yet," she shrugged while giving the grand tour of her not-so-grand home. The Britain's Got Talent icon did divulge, however, that she's spent money learning how to drive but said, "I haven't managed to pass yet."
Boyle explained she's very careful with her money because, as she sees it, "It's a bit like going to the desert with water — it's got to end at some point. I enjoy it, but I don't overdo it." OK! did take pains to note, however, that there's a whole closet full of sparkly dresses in her house, suggesting the singer does at least like to shop. The Scot also recently renovated the place, putting in a new kitchen, bathroom, floors, and doors. "I've practically rebuilt the house," she gushed.
Her tough upbringing taught Susan Boyle valuable lessons about money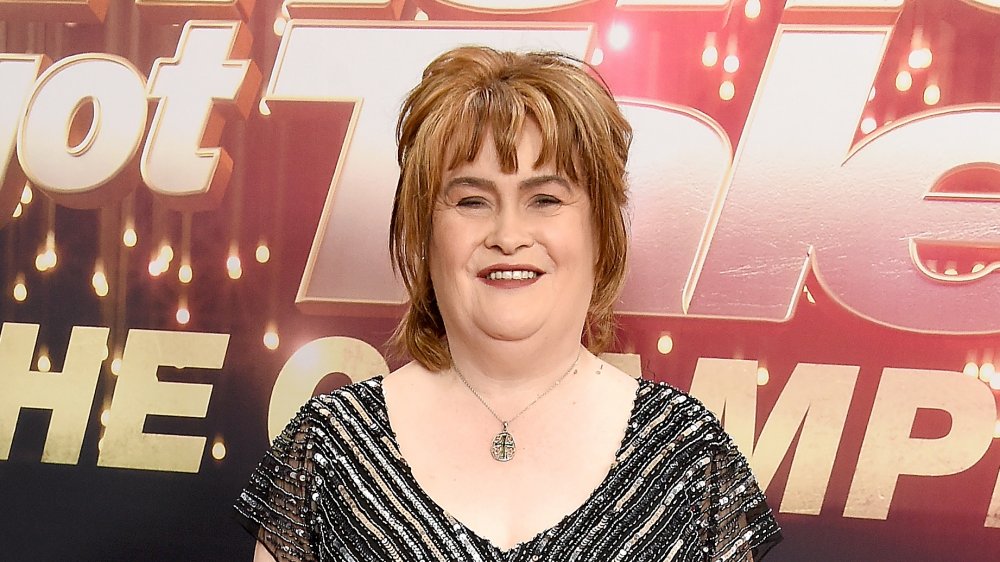 Gregg Deguire/Getty Images
Boyle previously told Metro that her frugality comes as a result of growing up poor. "Life before BGT was incredibly hard, I'd been the sole carer for my elderly mother, money was incredibly tight and I struggled to pay the bills and buy food," she revealed of her "miserable existence" pre-stardom. The Scottish singer explained she's probably never going to be someone who splashes the cash because, for most of her life, "I didn't have any money, so I like to save it for a rainy day."
After becoming an instantaneous icon back in 2009, Boyle hit it big on both sides of the Atlantic, even breaking a few world records. Looking back on her career, she admitted, "I never thought I would have the success that I have had, or sold as many albums as I have or traveled the globe performing. I still have to pinch myself to believe it."