Why Tamra Judge Will Never Own A Pool Again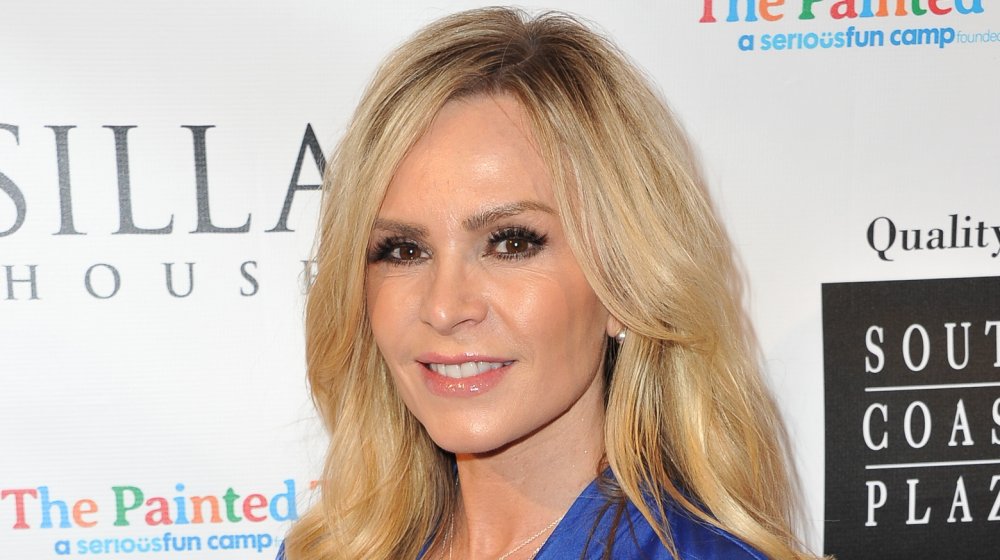 Allen Berezovsky/Getty Images
For many people, having their very own swimming pool in their backyard is a dream come true. What could be better than kicking up your heels poolside on a hot day in the comfort of your own home? The Real Housewives of Orange County's Tamra Judge is not one of those people, though. Tamra doesn't just not like the idea of having her own swimming pool — she hates it.
Tamra recently moved back to her old home, which she had been renting out for a while as she stayed in her $2 million Coto de Caza home. Tamra sold that house in February, shortly after announcing her departure from RHOC. 
As Tamra explained it, the house wasn't even on the market at the time, but she decided to sell after a buyer offered to pay her $200,000 more than she had forked over for the stunning home two years earlier. "My good friend Shelley Black... she said, 'Hey, I have somebody who wants to buy your house,'" Tamra said on Jeff Lewis Live (via People). "I was like, 'Sold!'"
Tamra Judge never goes swimming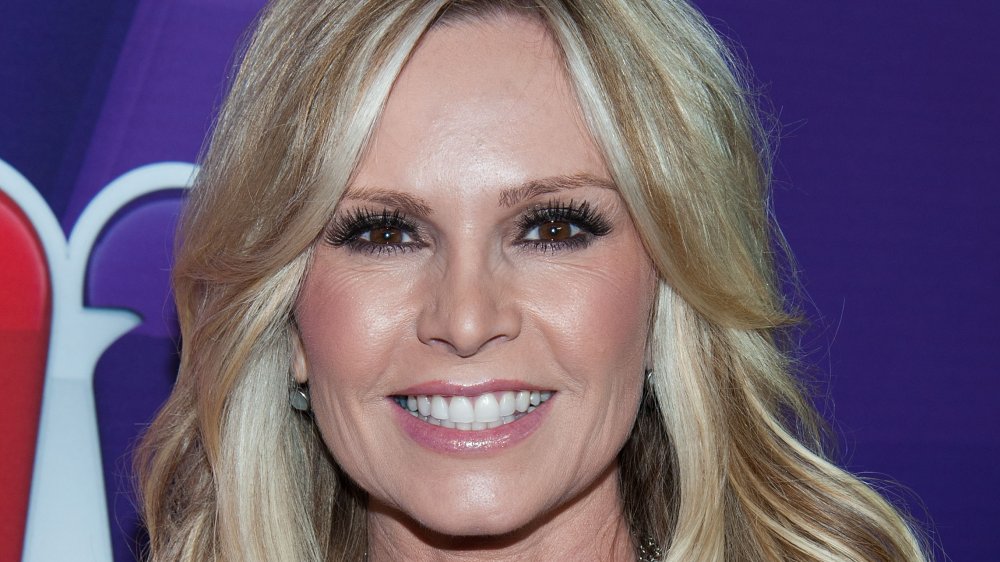 Valerie Macon/Getty Images
The sale inspired Tamra, who has an active real estate license, to start a new career in house flipping. "I love it," she said. "I really miss real estate." She hasn't entered the house flipping game yet, though. For now, the RHOC alum is focused on renovating her old home. While the house she recently sold had a gorgeous pool and spa area, Tamra's old home doesn't have one and she has zero plans of putting one in.
During a Q&A on her Instagram Story (via Bravo), someone asked if her home has a pool, and Tamra definitively answered, "No, and I will never have one again." But the reason probably isn't what you think. She continued, explaining, "They look pretty but we never used it. We have a beautiful back yard and courtyard with a bar here."