Jane Goodall Spills On Prince Harry's Royal Split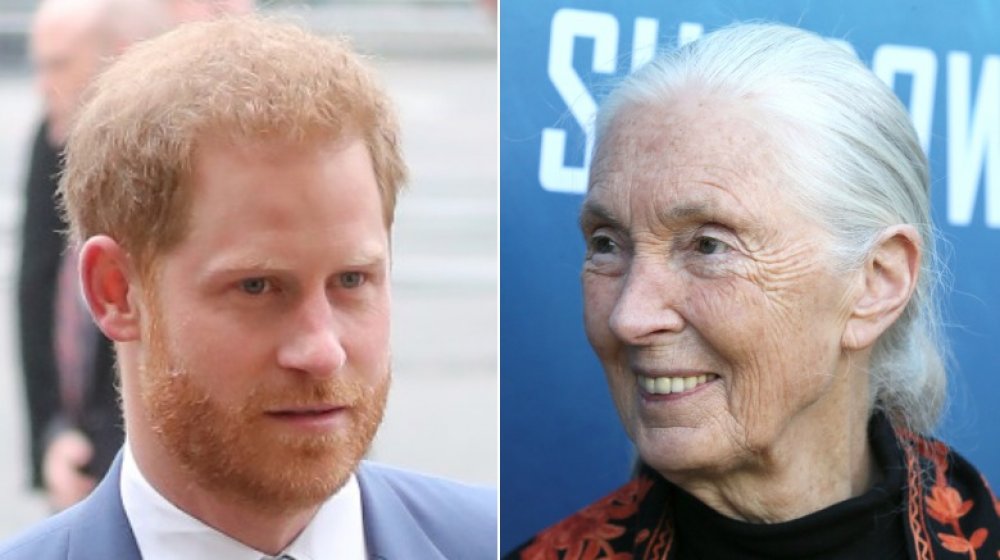 Chris Jackson, David Livingston/Getty Images
Prince Harry and Meghan Markle may not have announced that they were stepping back from the royal family until January, but it seems that the couple were at least thinking about stepping down as senior royals for months before the big announcement.
Noted anthropologist Jane Goodall met with Prince Harry last summer as he interviewed her for an issue of Vogue which Meghan guest edited. She recently revealed to the Daily Mail that Harry dropped a pretty big hint about his future plans all those months ago. During the interview, she explained that she had met baby Archie.
"He was very tiny and very sleepy — not too pleased to be passed from his mummy," she said. "I think I was one of the first to cuddle him outside the family. I made Archie do the Queen's wave, saying, 'I suppose he'll have to learn this.' Harry said, 'No, he's not growing up like that."'
Prince Harry and Meghan Markle want to give baby Archie a normal life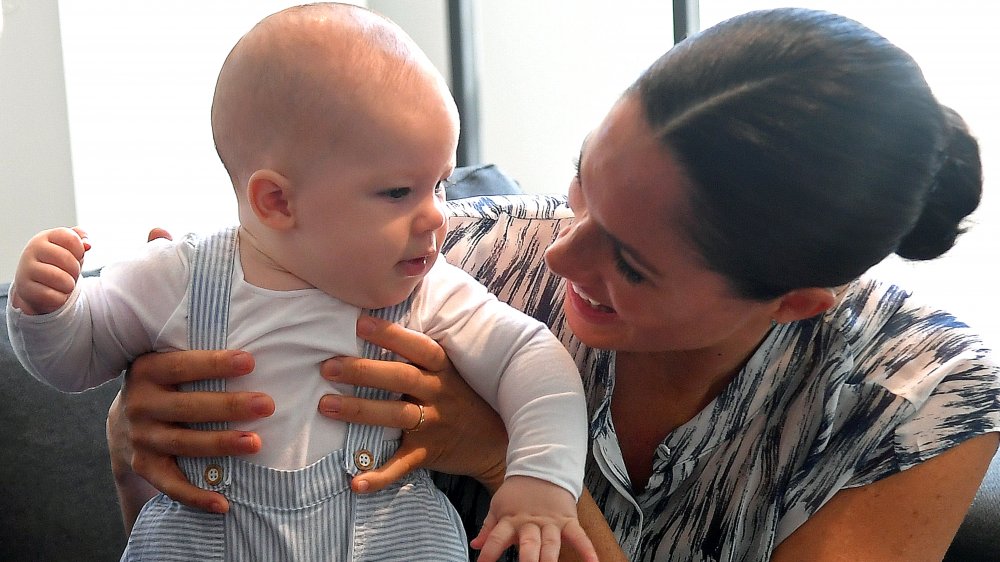 Pool/Getty Images
While the plan to leave the royal family and move to North America may not have been firmly in place at the time, it's clear that the wheels were at least turning in Harry's head at the time. Six months after the interaction is thought to have taken place, the Duke and Duchess of Sussex made the historic announcement, revealing that a big factor in their decision was baby Archie.
In a statement (via Vogue), the couple said that they plan to divide their time between the U.K. and North America. "This geographic balance will enable us to raise our son with an appreciation for the royal tradition into which he was born, while also providing our family with the space to focus on the next chapter," they said.
Meghan and Harry took steps to give baby Archie a normal life from the beginning — even his decidedly informal name was a hint at the couple's future plans. His parents also opted not to give him a royal title, something else that will help baby Archie live a normal life.