The Truth About Sarah Hyland's Relationship With Bachelor In Paradise's Wells Adams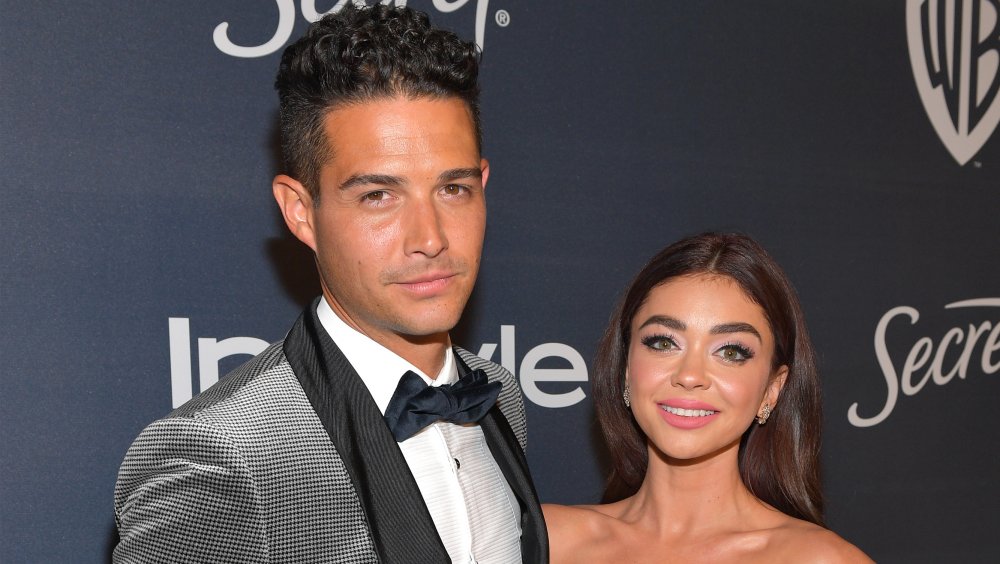 Matt Winkelmeyer/Getty Images
Now that Modern Family has wrapped, Sarah Hyland has plenty of time for planning her wedding to Bachelor in Paradise alum Wells Adams. While the two haven't announced a wedding date yet, Hyland has an idea of how she wants it to go down... sort of.
The actress told reporters at the ABC Winter Television Critics Association winter press tour (via Us Weekly) that they definitely "don't want it to be in L.A.," adding that "music and food" will be the most important parts of the event.
The couple have been together since 2017, and got engaged in July 2019.
Wells Adams says he owes his relationship with Sarah Hyland to Chris Harrison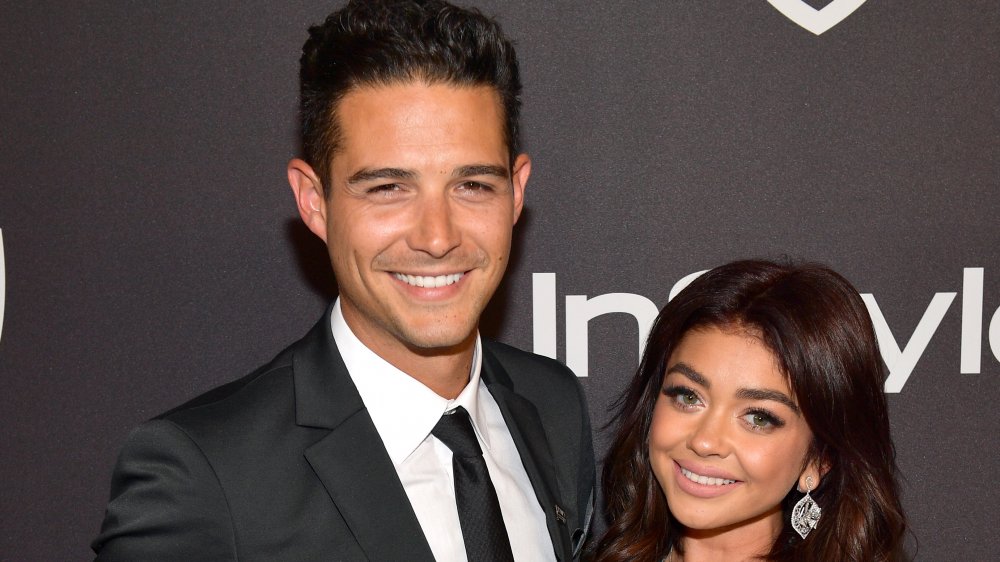 Matt Winkelmeyer/Getty Images
Since Wells Adams is a Bachelor in Paradise alum, many people wondered if the show's host, Chris Harrison, would officiate the wedding as he has for so many other Bachelor Nation ceremonies. While Harrison won't be overseeing the nuptials, he will be in attendance. "I want him to just have fun and have a good time and not have to be burned by any of that stuff," Adams told E! News. "He was nice enough to offer [to officiate], but I wouldn't do that. He's my friend, I don't want him to have to work at my wedding."
After all, Adams owes a lot to Harrison. "Let's be fair, if it weren't for Chris and a couple of the other executive producers, I would've never even met Sarah," he said. "So, Harrison is an integral part of my happiness in general and I love him..."
Sarah Hyland and Wells Adams are excited for their future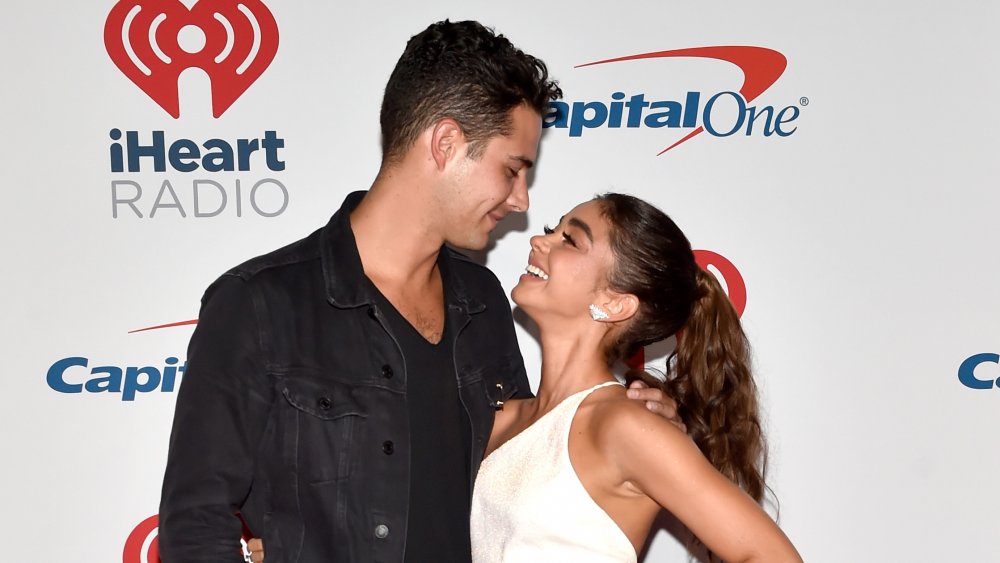 David Becker/Getty Images
Sarah Hyland and Wells Adams seem to be in it for the long haul, and Adams already knows that he wants to have a family with his bride-to-be. "I'm the youngest of five, so I would love to have kids, and I'd like to have more than one," he told Us Weekly last October. "I'm older, I'm mid-30s, but she's still in her 20s, so I don't think we're there yet. But I think it'll be a thing that eventually happens for sure."
Adams isn't the only one looking beyond their wedding and into their married life. Hyland is also eager to start their lives as husband and wife. "I think the marriage part of it," she said in a separate interview with Us Weekly. "People — I think a lot of mistakes that people make are [that] they're excited to have a wedding and not a marriage."