The Truth About The Pods From Love Is Blind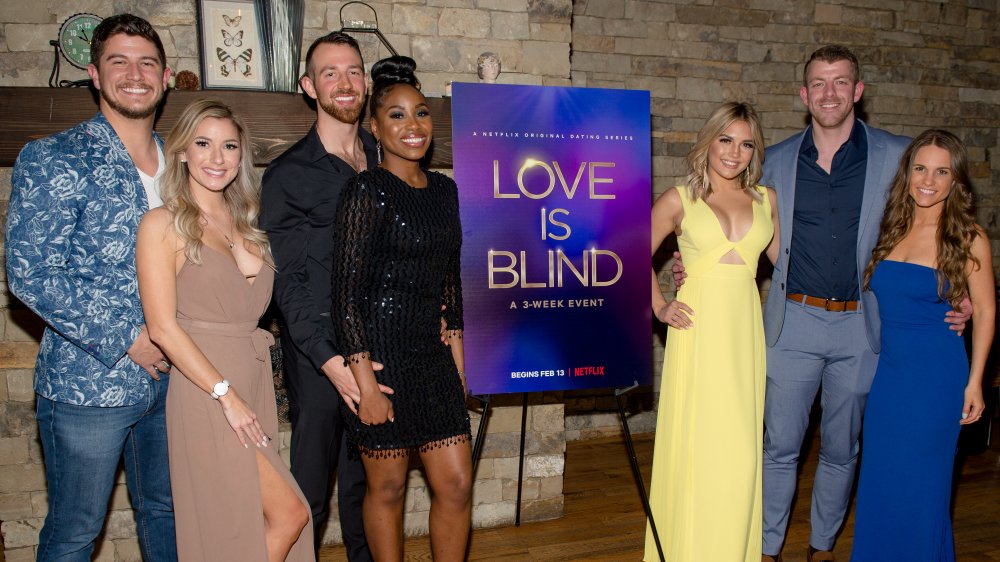 Cindy Ord/Getty Images
If you're a fan of Netflix's Love Is Blind, you've probably wondered what it's like to sit inside of those now infamous pods. For contestants, it's all they have in the first week of the social experiment when they are meeting potential suitors and trying to find a connection with "the one". And it seems the production company who designed the set seriously took this into consideration when making them. 
"The comforting and soothing colors of the pods were all by design to allow our participants the best chance to really focus on the voice on the other side of the wall," Paria Sadighi, the SVP of communications, public relations, and marketing for Kinetic Content, who designed the soundproof pods, revealed to Refinery29. "Even the acoustics of the pods were made to help the other senses relax into the octave of conversations." With this in mind, we can't help but wonder what other factors they had to consider.
The Love Is Blind pods are completely soundproof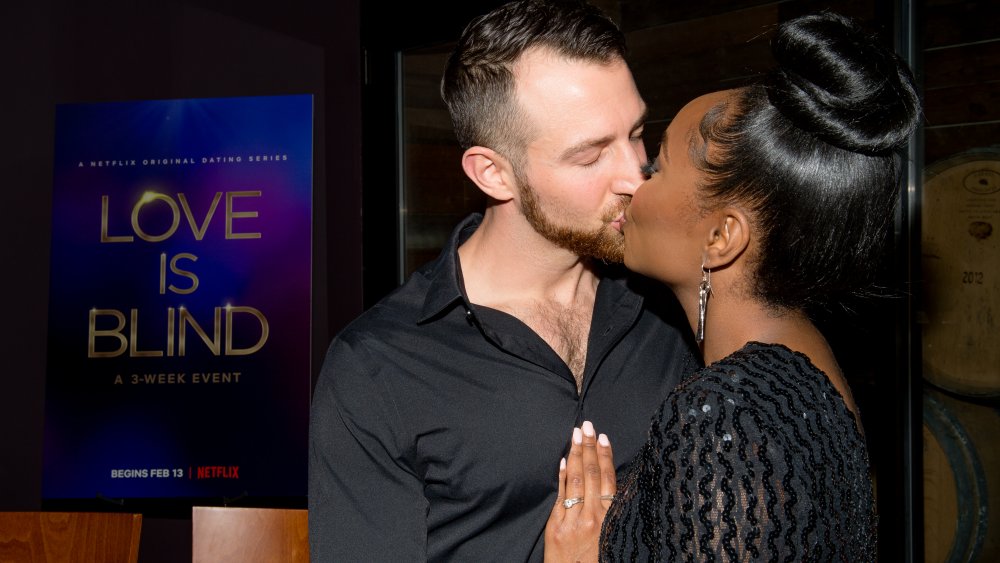 Marcus Ingram/Getty Images
According to Sadighi, each pod was soundproof. The only way contestants could hear each other was through a speaker at the front of each room.  "That's the only way they could hear the person on the other side of the wall," Sadighi confirmed. "They absolutely could not see each other, no shadows, nothing," she continued. "Nothing was visible through those walls." 
As co-creator and executive producer Chris Coelen confirmed to Variety, "There's no producers in there, there's nobody else. It's just you and the other person. That's it." From the outside, it may seem claustrophobic but Coelen promised the contestants were able to go into the pods as little or as much as they wanted. Unsurprisingly, those who were making a connection didn't want to leave. "They were there pretty much 24/7," Coelen told Variety. "It's funny because we would encourage them to take [breaks], "You gotta eat! You gotta get some sleep!" But they didn't want to, they wanted to stay in those pods."